SOLD! Downtown Digs - To Be
Garfield Historic Neighborhood
1121 E Taylor St 23, Phoenix, AZ 85006 (Map)
SOLD | 6875 sf | Zoned R5

Why you'll love it...
1. Limited time only – Downtown Phoenix has exploded with high rise condos, a booming rental market, and the draw of Arizona State University and the University of Arizona College of Medicine. The landscape has changed so dramatically over the last few years with the lots remaining to BUILD on dwindling down to just a handful. Finding a piece of land with the flexibility to build multi-family or small commercial is rare – this one is for a limited time only.
2. Historic Phoenix is a blast – The Garfield Historic neighborhood is just one of 35 unique 'hoods in Phoenix with a flair all of its own. Originally developed around the streetcar line, Garfield grew as a residential hot spot through the '20s enticing local businesses to open their doors for residents. The entrepreneurial spirit of the neighborhood thrives today as young artists, urban eateries, and the peddlers of handmade wares find their way into our hearts and homes. Historic Phoenix really is a blast….from the past. Click the photo for more info on the Garfield Historic District.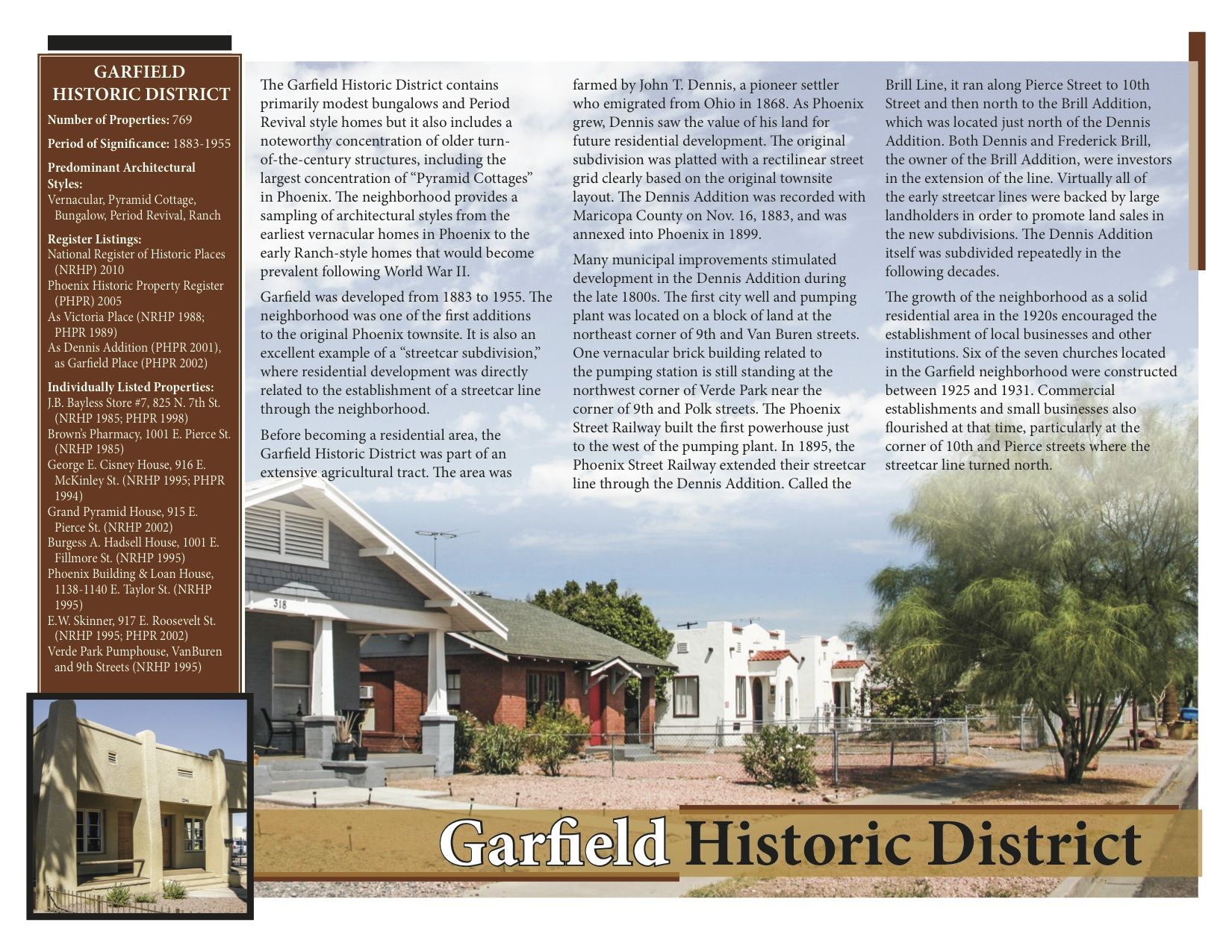 3. Everywhere you look – Let's go this way? No, that way! There's something to do everywhere you look! Want to take the kids to the Children's Museum of Phoenix for an afternoon of creative fun? The Arizona Science Center with the Dorrance Planetarium more your starry style? Pizzeria Bianco, City Central Coffee, The Rose and Crown, Lost Leaf – too many options to name. Whether you are looking to walk to class, stop for a cup of joe, climb the corporate ladder or just enjoy the scenery – this lot is the perfect starting point.