Market Update
Statistics
Active Listings are up 4 percent year-over-year
Pending Listings down 20 percent
The monthly average price increased 5 percent over last year
Median sales price is about the same as it was the month before
What It Means For You
The Valley has become used to a hot, growing market that strongly favors sellers and now that it is cooler, contracting in volume and moderately favoring sellers, we have a tendency to over-react and make more of the change than it really deserves. We must remain calm and realistic and be guided by the numbers. These numbers look like a cooling off, not a downturn.
Active listings are up 4 percent year-over-year, but inventory is still short for the market. There has been a bit of a slowing down in the market over the last few weeks in December, but we have yet to see if this lethargy is long-term or just the market waking up from the holiday season. What we can tell you, is that now is a great time to start your journey to buy a home, because many are waiting for the market up pick up or for the school year to end before moving. You can expect interest rates to continue to rise steadily and the same for home prices.
Home sellers, we saw the median sales price about the same as the month before. While you can feel confident selling in what remains a seller's market, be aware that the sales prices are steady and selling now may be more beneficial than continuing to wait and seeing more of a cooldown. For homes already on the market, we are seeing key price adjustments that match the current demand by buyers.
Homeowner Roadmap
Are you considering buying a home in 2019? Make sure you're ready with our interactive guide.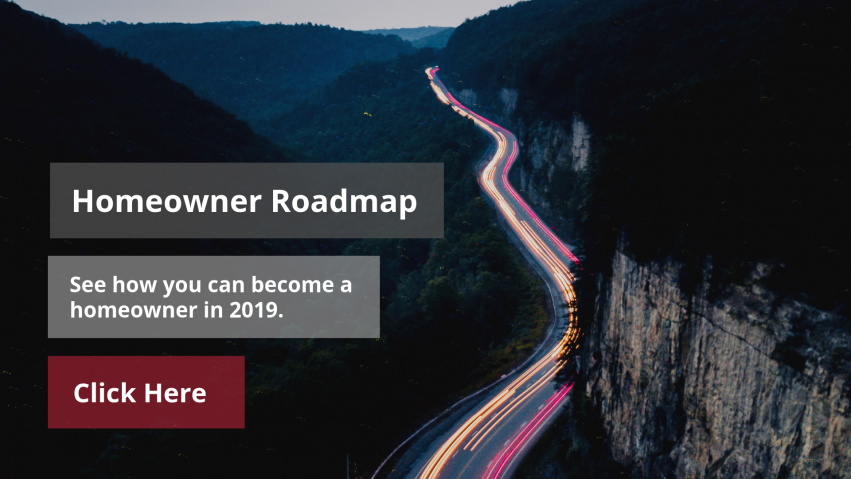 Vision Board Workshop
January 9, 2019, from 6:00 pm to 9:00 pm
Our very own Chelsea Douglas will be hosting a free workshop to create a vision board. Whether you're looking to make a big move or just reflect on what matters most, this workshop will offer you materials and inspiration!
Sponsored by Amber Kovarik of Guild Mortgage
Business Mixer
January 10, 2019, from 4:30 pm to 6:00 pm
Do you or someone you know own a local business? We'd love to meet you! The Amy Jones Group is always looking for businesses to partner with for recommendations and referrals. Learn about our Preferred Vendor Program and network with us!
Sponsored by Fidelity National Title Agency