Welcome Back, Weekend Warriors!
This is the Amy Jones Group's weekly newsletter, detailing local events, recent real estate news, and open houses.
This week, we're bringing you these fall fun-filled events happening around the Valley!
Our Team is Growing
We are hiring!
Real Estate Professionals, Showing Assistant & A Spanish Speaking Bilingual Real Estate Agent
The Amy Jones Group is growing! We are looking for EXPERIENCED agents to join our Southeast Valley team. Known for our excellent client care, exceptional negotiation skills, world class digital marketing, and being trusted advisors in the SE Valley for more than a decade - we are looking for hard working, ethical, creative, real estate professionals who love to learn and thrive in a team environment, where giving back and giving to each other is important to our overall success. For more information on who we are and how to apply, visit:
https://www.amyjonesgroup.com/careers or reply to this post directly!
Email your resumes to - [email protected]
As the cost of purchasing a home increases in Greater Phoenix, the question of whether to rent or buy becomes harder to answer for some buyers. The overall median cost of a home is currently $425,000, and for a typical 1,500-2,000 square foot home, the median cost is $420,000. The estimated payment, assuming 10% down and including principal, interest, taxes and insurance, is $2,123. The median monthly rental rate for the same size range, recorded through the Arizona Regional MLS, was $2,195 in the 4th quarter of 2021; just $72 per month more.

Some buyers might question the advantage of purchasing a home in order to save $72 per month. However, the financial advantage of owning vs. renting is typically realized for those who own their home for at least 3-5 years.
Let's assume, hypothetically, that a buyer purchased a home today for $420,000 with a $42,000 down payment (10%). Over the next 5 years, their home's value fluctuates up and down and in the end doesn't appreciate. That may sound horrifying, however during this time the loan principle has been paid down to $336,000. The homeowner's equity has doubled from $42,000 to $84,000 without their home appreciating a dime, and with 20% equity they no longer have to pay private mortgage insurance. Their payment declines $200. Still a win.
Now let's assume, hypothetically again, that while our homeowner is paying down their loan, the home value fluctuates up, down and sideways, but still averages a 6% appreciation rate over 5 years (close to the current rate of inflation). The home would be then be worth $562,000, an increase of $142,000.
After 5 years, this hypothetical homeowner went from $42,000 to $226,000 in equity, and their monthly cost was nearly the same as what they would have paid in rent anyway. For this reason, even when the monthly payment required to buy is close to that to rent, buying still wins in the long game.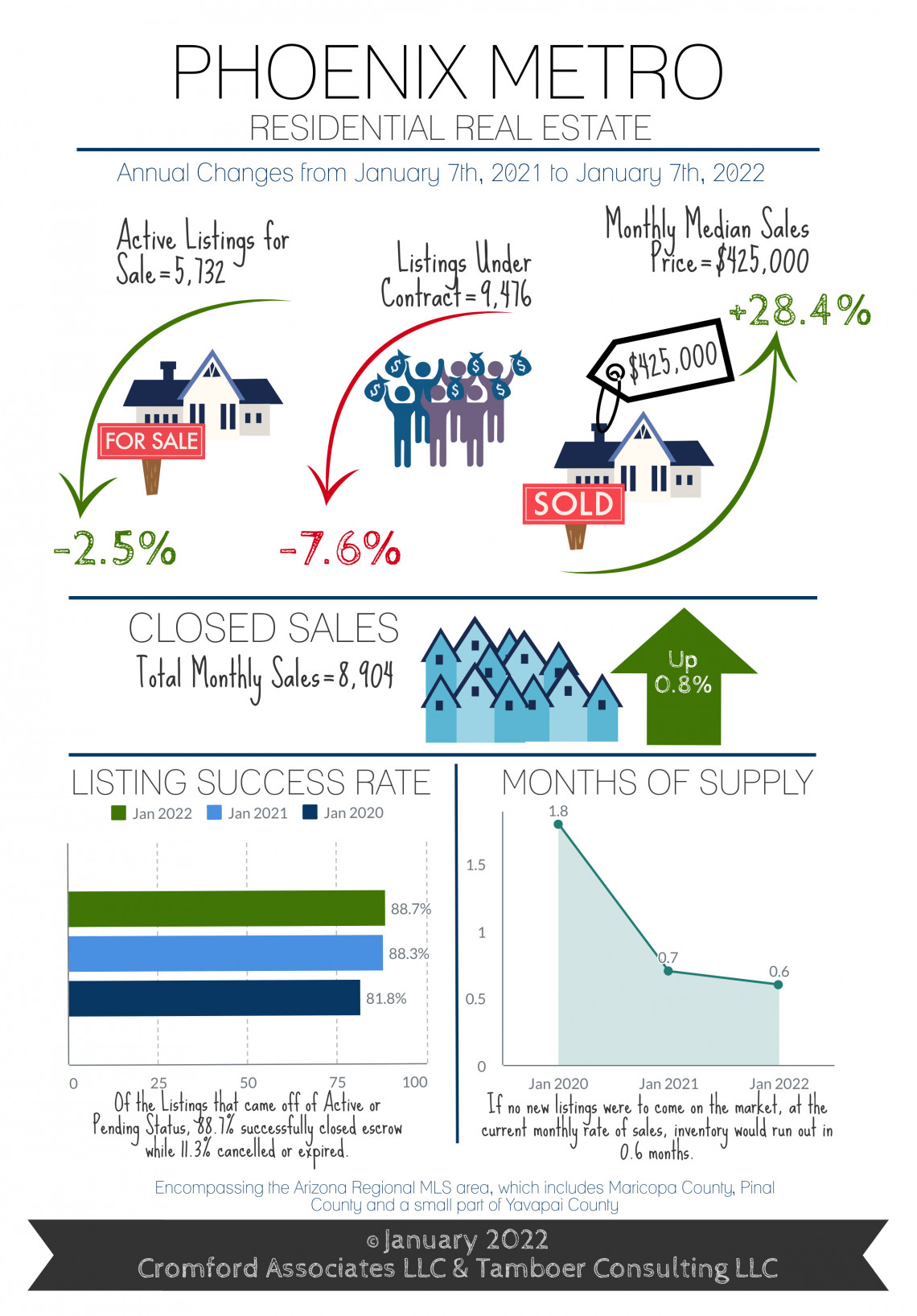 Despite rumors of the U.S. housing market cooling off, Greater Phoenix has moved farther into a seller's market over the past month. Growing disparity between supply and demand in our market means there is little evidence to suggest price appreciation will slow in the first quarter. After a strong summer, new listings slowed down in the 4th quarter of 2021, while the number of accepted contracts remained high. The result is 2022 starting off with another historically low supply level, and listings under contract, while 7.6% below 2021, still strong with the 2nd highest count since 2014.
It's an accepted opinion among local analysts that income levels in Greater Phoenix cannot sustain another year of 28% annual appreciation, especially if interest rates continue to increase. However, seeing there is little relief from home builders adding more supply to the equation, it's reasonable to expect the market to respond with a softening of demand. This trend started to reveal itself in the 2nd Quarter of 2021 in a subtle manner.
Since 2014, buyers purchasing their primary residence have made up 70%-76% of total residential purchases in Maricopa and Pinal County. In Q2 2021, that percentage dipped to 67%, and declined to 63% by October. While traditional buyers retreated, competing buyers for 2nd homes and institutional buyers made up of Wall Street-backed iBuyers, hedge funds and other investment groups stepped in. Price appreciation slowed from an average of 3.3% per month to 1.1%.
While 2022 is coming out of the gate strong, and the Spring is typically the strongest season for buyers, it remains to be seen how much control investors and 2nd home buyers will take if traditional home buyers retreat. The last time they ignored affordability issues within the community, everyone lost in the end.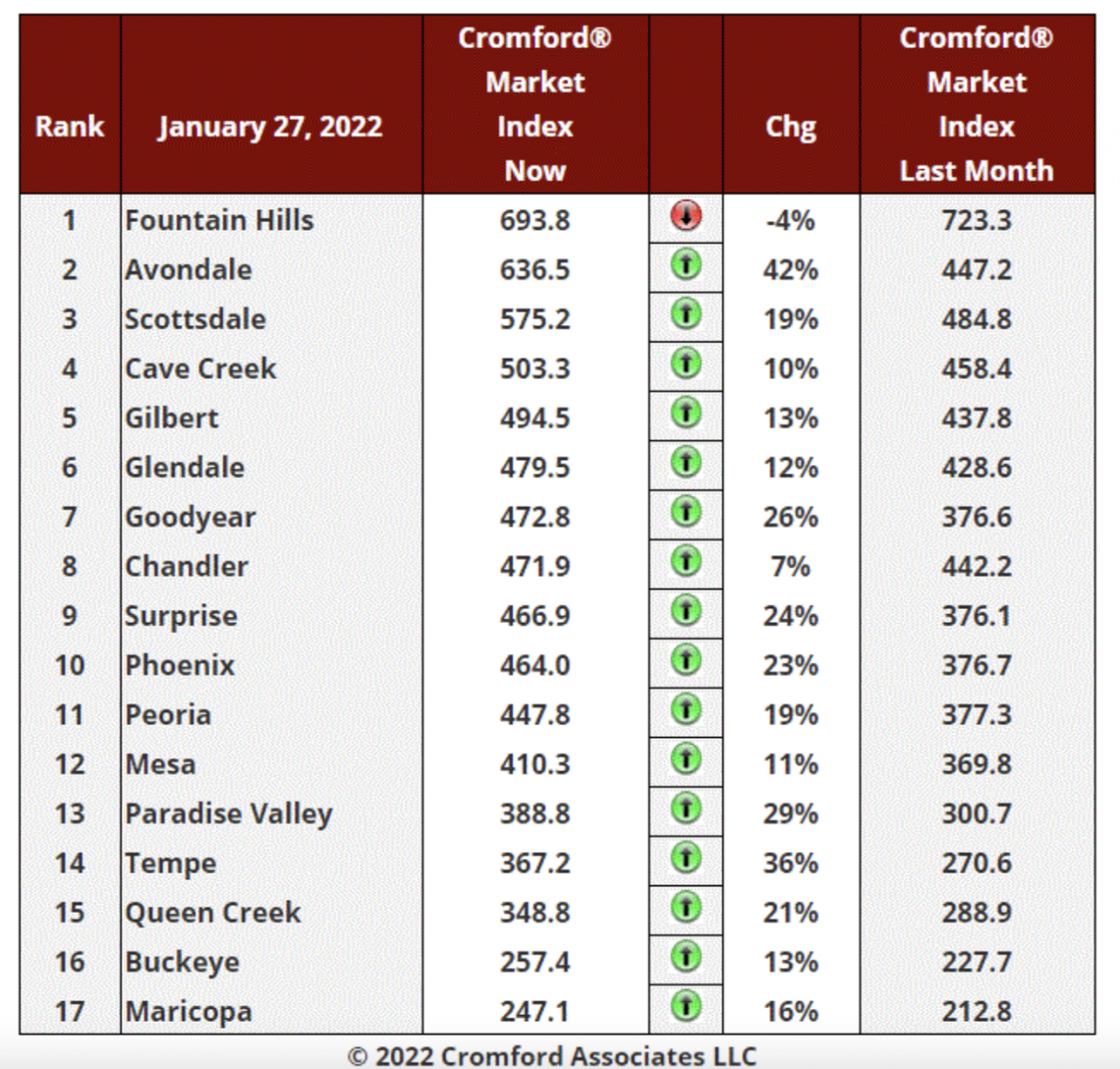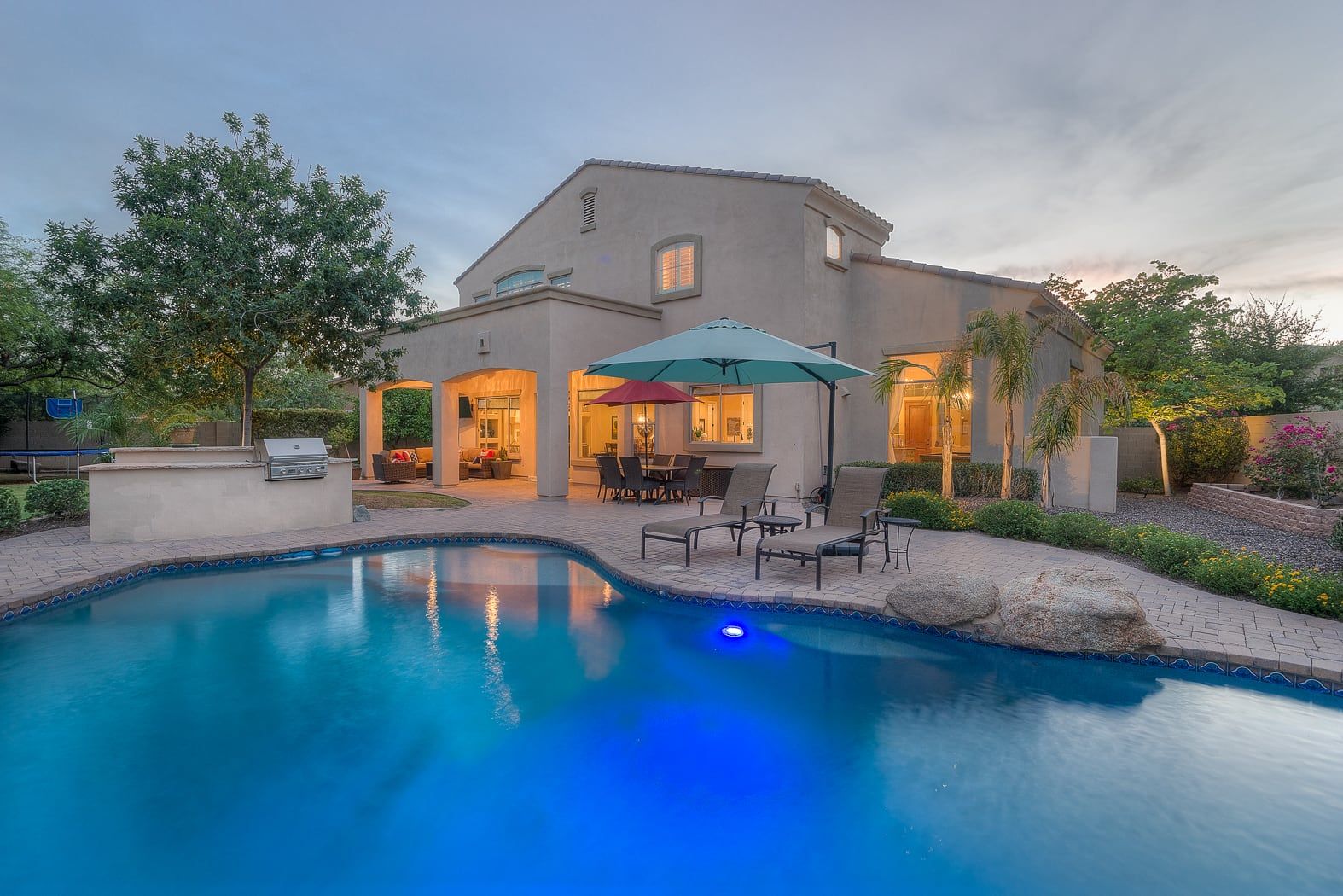 In a digital world, it's nice to connect in person. Schedule a time to talk with the Amy J...
Non-profit Spotlight - Clothes Cabin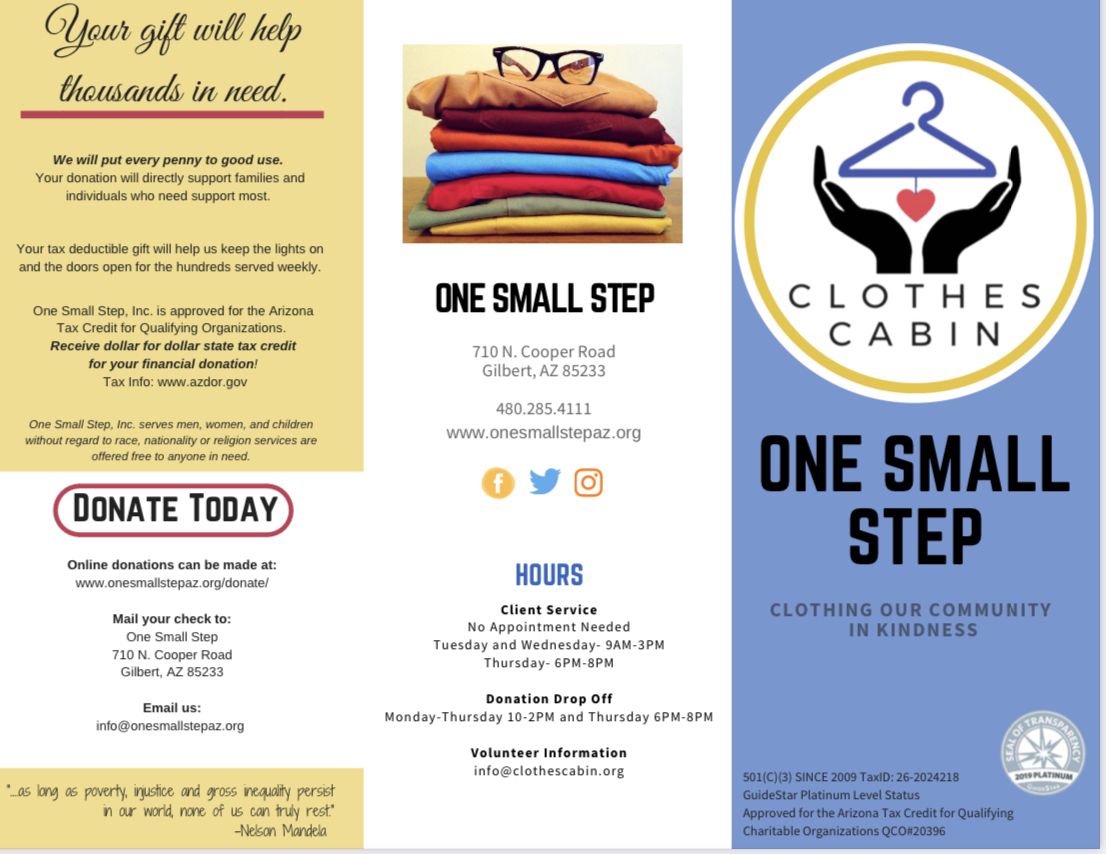 Our vision is that no person or family in our service area lacks the clothing needed to se...
Volunteer With Us - Clothes Cabin
Our non-profit spotlight of the month is The Clothes Cabin in Gilbert, AZ!
Save the date! Volunteer with us at the Clothes Cabin on February 10th from 9:00 am to 12:00 pm.
They help children, families, and individuals living in poverty to attain a more productive life by providing quality clothes, shoes, and other support services.
Their vision is that no person or family within our service area lacks the clothing they need to secure employment, succeed in school, maintain a healthy and hygienic life, and be socially accepted.
We will be sorting and organizing donated items to be placed in their store front. Other tasks or cleaning may be assigned depending on the need.
We hope that you will join us!
Available Shifts -
Volunteer Shift (4 available): 11:10am-1:00pm - help with set up and assist families during event
Volunteer Shift (2 available): 12:45pm-3:00pm - assist families during event, restock tables
Volunteer Shift (4 available): 2:45pm-5:15pm - assist families during event and breakdown/clean up
Please email or direct message us to sign up for an available shift - info@amyjonesgroup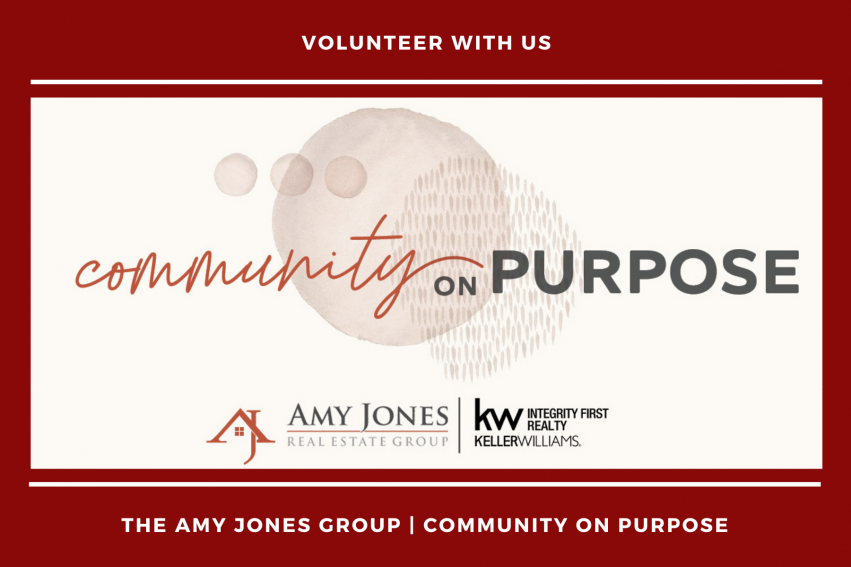 Appraisal Mastermind - Fidelity National Title
February 24th at 10:00 am
Helping You Move Forward Education series sponsored by the Amy Jones Group. A series focused on bringing education to the modern real estate agent and her clients
This Month's Class - Appraisal Mastermind by Cameron Comerford of CSC Appraisals
Topics
Appraisal Waivers
How to approach a low appraisal
Current market trends
COVID-19 Real Estate challenges and solutions
How the appraiser identifies comps
RSVP to this FREE event today -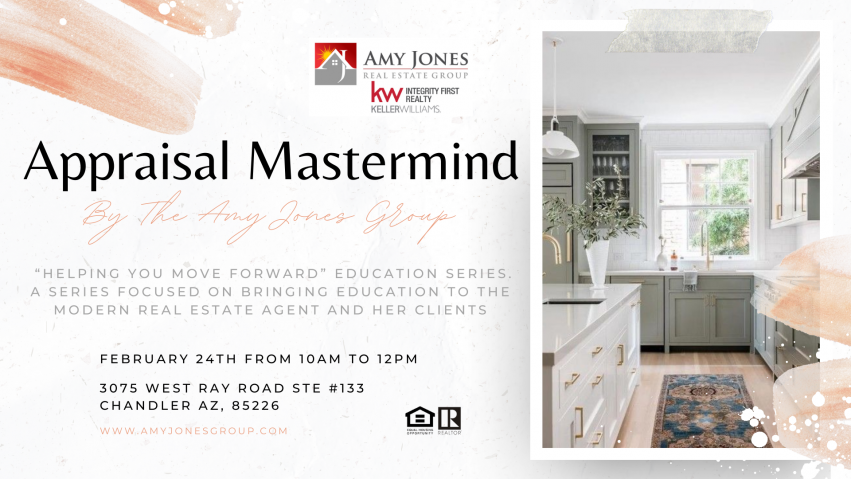 Wine Festival - Heritage Square
Saturday, January 29 - 11:00 am till 7:00 PM - Wine Festival
Sunday, January 30 - 11:00 am till 5:30 PM - Wine Festival
THE ARIZONA WINE FESTIVAL @ HERITAGE SQUARE DETAILS:
January 29: Wine Festival – 11 am till 7 pm - $35 per person pre-sale / $45 at the gate. Each ticket includes a commemorative wine glass and ten tasting tickets.
January 30: Wine Festival – 11 am till 5 pm - $30 per person pre-sale / $40 at the gate. Each ticket includes a commemorative wine glass and ten tasting tickets.
Arizona's premier wine festival is back! Featuring 20 of Arizona's best wineries along with over 40 non-winery vendors including fine arts, artisan foods, vintage vendors, and non-stop entertainment along with 2 food trucks and local beer.
Participating Wineries:
Aridus Wine Company | Birds & Barrels Vineyards
Cove Mesa Vineyard | Carlson Creek Vineyards
Coronado Vineyards | Golden Rule Vineyards
Keeling Schaefer Vineyards | Pillsbury Wine Company | 1764 Vineyards
Barrelhead Farms Winery | Copper Horse Vineyard
Strive Vineyards | Page Springs Cellars
Caduceus Cellars | Arizona Stronghold
Band Schedule:
To Be Announced
FAQs
This is a rain or shine event!
Are there ID requirements or an age limit to enter the event?
Anyone can enter the event free, however, you must be 21 to taste wine. Please bring ID.
What are my transport/parking options getting to the event?
There are plenty of parking spaces in downtown Phoenix. You might also consider the Light Rail or Ride Share.
Are masks required?
Masks are optional.
Will you have hand sanitizer available?
Sanitizer stations will be spread out throughout the festival. We are also asking all vendors to have hand sanitizer available for you.
My partner doesn't drink wine, can they get in? What about our designated driver?
In both cases, that person will be allowed in. One per group. We will be offering beer. All beer profits support the Horses Help. If you have any questions at the festival, our front gate team has worked with us for the past 6 years and is well trained on how this festival will be operated.
General Information:
You cannot enter the event with alcoholic beverages purchased elsewhere or leave the event with an open container.
Are pets allowed?
Service Dogs only.
Persons under 21 must be accompanied by Parent or Guardian.
Where can I contact the organizer with any questions?
[email protected]
ABOUT WILLCOX WINE COUNTRY:
The Cochise Graham Wine Council, Inc. dba Willcox Wine Country, is a region and association of Arizona Farm Wineries and Vineyards located in Cochise and Graham counties in far southeastern Arizona. The Willcox area leads Arizona wine grape production by growing 74% of the state's wine grapes and is the source of the most highly rated Arizona wines by Wine Spectator, San Francisco Chronicle, tastings.com and the Arizona Republic.
The area includes the Willcox AVA (American Viticultural Area), making it federally recognized as a unique and distinctive wine growing region in the United States. Willcox Wine Country features 10 tasting rooms, tours, locally grown and produced wines and the semi-annual Willcox Wine Country Festival (held in May and October), which has been rated by Fodor's Travel as one of the top-ten wine festivals in North America. For more information visit www.willcoxwinecountry.org.
ABOUT HORSE'S HELP:
Horses Help serves the special needs and at-risk community by using horses and people to improve quality of life.
Our vision for the future is to provide the special needs community a therapeutic and recreational equine environment where collaborative efforts of likeminded organizations and volunteers can work together to design, construct and implement unique animal assisted opportunities maintaining the highest industry standards, while providing professional development of its participants, therapists, instructors, staff and volunteers, ensuring growth and diversity of the organization for years to come. For more information, visit www.horseshelp.org/.
ABOUT WEBDECODER
WebDecoder® provides unique and innovative interactive solutions to all types of businesses which allow them to engage with their customers across multiple advertising mediums.
WebDecoder specializes in programs that promote and enhance brand awareness, optimize interactivity and customer engagement, and drive traffic to websites, retail stores and departments, trade show booths, restaurants, kiosks, and a variety of sporting venues and specialty events. For more information visit www.webdecoder.com
ABOUT THE CITY OF WILLCOX
At the Center of the Willcox Wine Country region, the City of Willcox is the historic, cultural, and economic hub of far southeastern Arizona.
Established as a Railroad terminal in 1880, Willcox became a small rural community supporting local Farms, Orchards, Vineyards and Ranches in a vast region of high-altitude basins and mountain ranges. Willcox is the hospitality gateway to Willcox Wine Country, the Chiricahua National Monument, Ft Bowie National Historic Site, and the Coronado National Forest. For more information visitwillcox.az.gov/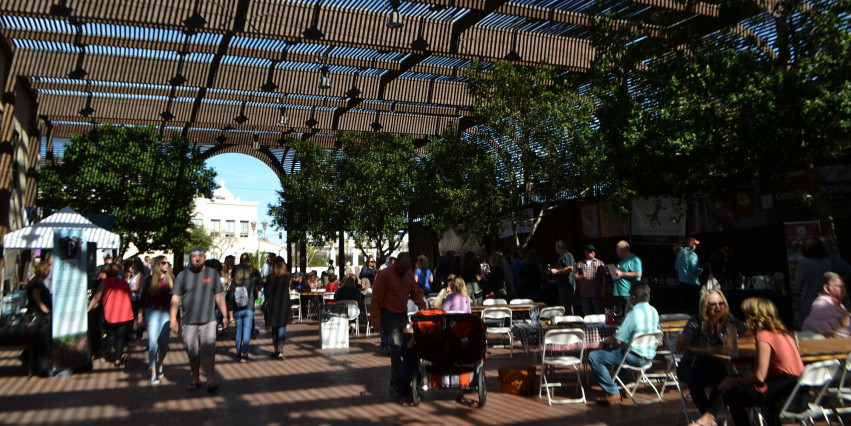 Truck-A-Palooza - Gilbert
Saturday, January 29th at 9:00 am
Truck-A-Palooza is back again on January 29th at Gilbert Regional Park!
This fun and affordable event will take place from 9:00 AM - 1:00 PM with no sirens or horns from 9:00 - 10:30 AM for our noise-sensitive attendees.


Come learn about dozens of vehicles, including tow trucks, emergency vehicles, transport vehicles, public safety trucks, buses and more.




Guests will also have the opportunity to explore the many booths of businesses, organizations, governmental agencies, and clubs that are dedicated to improving the quality of life in Gilbert.
Be sure to come hungry! Several food trucks will be on-site for the duration of the event.

Gilbert Regional Park is located at 3005 E Queen Creek Rd, Gilbert, AZ 85298
Learn more and purchase tickets

gilbertaz.gov/truck-a-palooza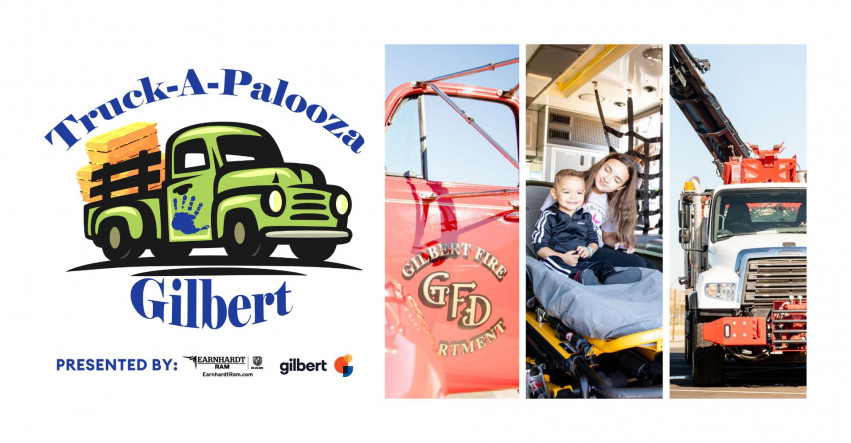 Farmer's Market - Chandler
Saturdays, October - June from 9:00 am to 1:00 pm
The Downtown Chandler Farmers Market features dozens of local farmers, gourmet food vendors and artisans. The Market happens every Saturday in Dr. A.J. Chandler Park West and runs from 9 a.m. – 1 p.m.
Come down, shop around and grab a bite to eat at one of the many restaurants in the Downtown. We have something for the whole family!
Safety precautions will be enhanced in coordination with the guidelines set forth by the Center for Disease Control in response to COVID-19. For more information, please visit downtownchandler.org/farmersmarket.
Thank you to our sponsors:
First Credit Union
Lifetime Windows & Doors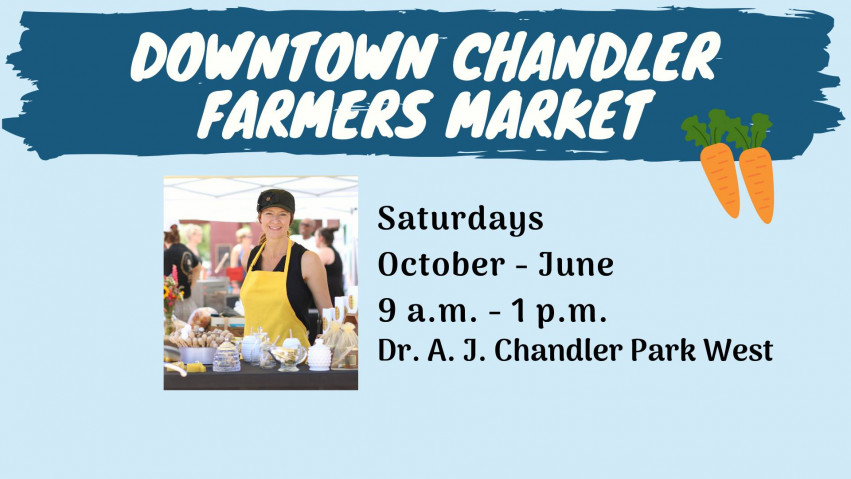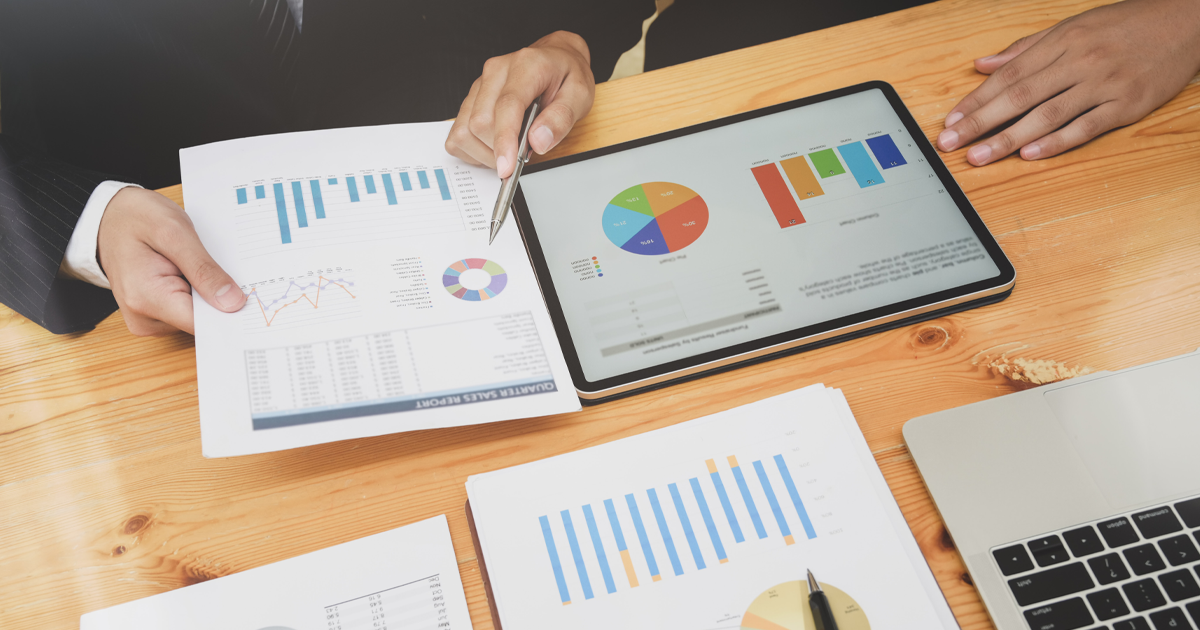 Homebot is a monthly financial dashboard that enables you to maximize the wealth from the ...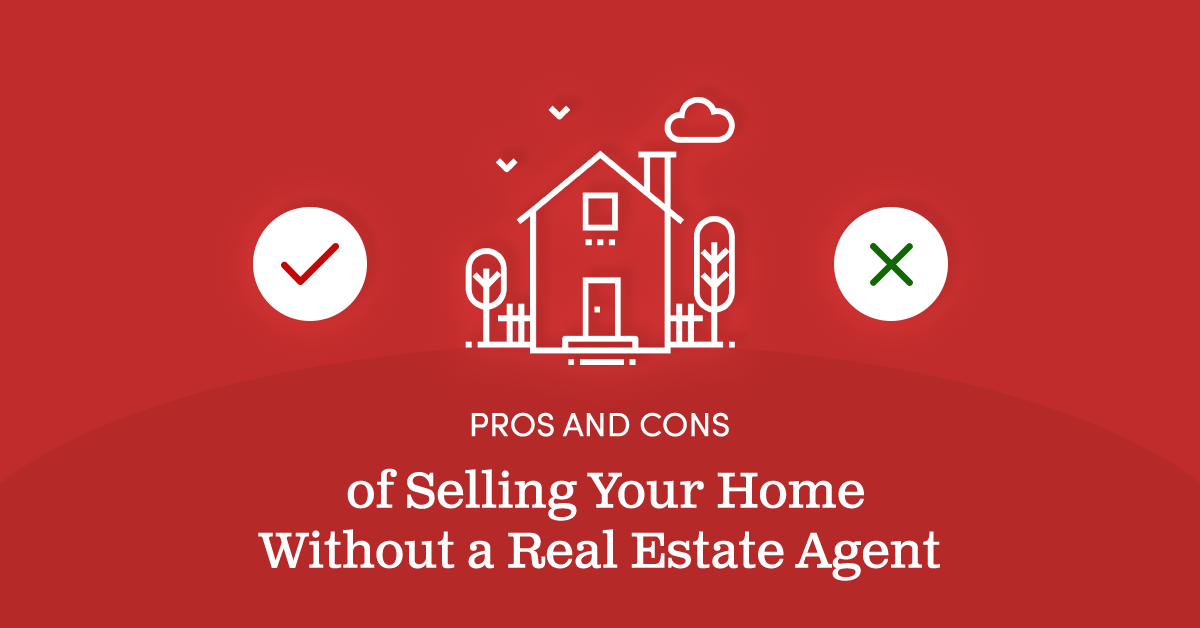 Does selling your home without a real estate agent make sense? There are benefits to that ...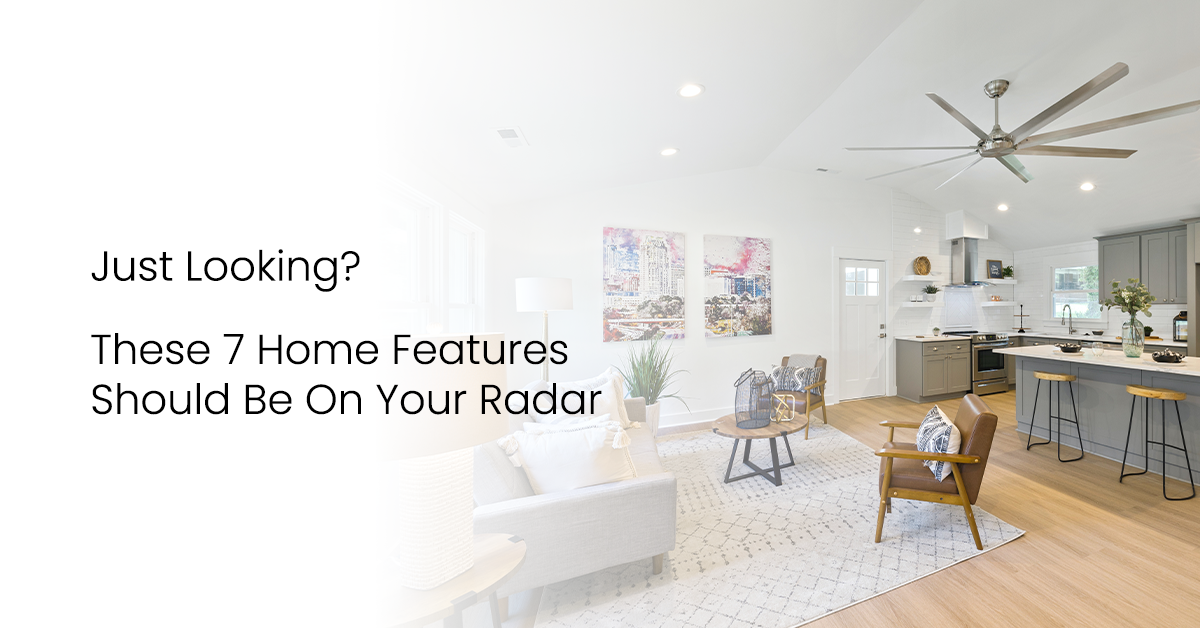 Even if you're not quite ready to purchase a home, keep these tips in mind for a stress-fr...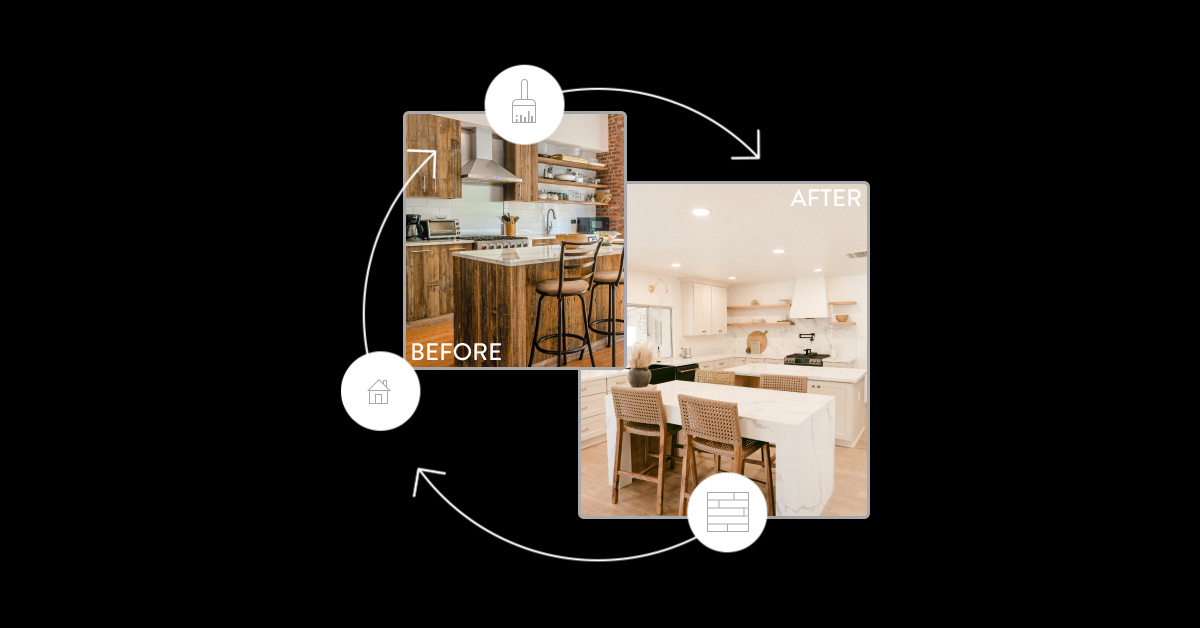 These real-life homeowners show how you can turn any property into a dream home....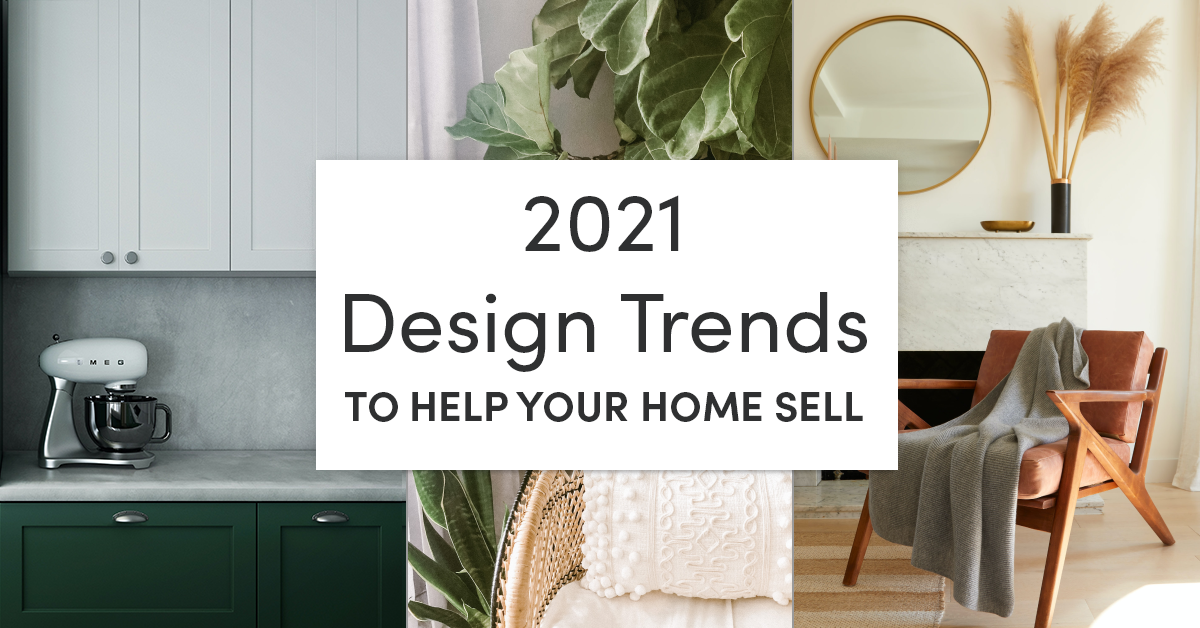 New year, new trends! Let's dig into home decor trends for 2021....
Who do you know with real estate needs?
The greatest compliment you could give, is the referral of your friends or family. Trusting us with their real estate needs is an honor and a compliment we take very seriously! Click the link below to refer them and be assured that they will be well taken care of!
Thinking about buying or selling a home?
Start your home buying journey today.
See our 8-step home buying process
Find out what your home is worth.
Now is the perfect time to see how much your home has appreciated