Welcome Back, Weekend Warriors!
This is the Amy Jones Group's weekly newsletter, detailing local events, recent real estate news, and open houses.
This week, we're bringing you these fall fun-filled events happening around the Valley!
Our Team is Growing
We are hiring!
Real Estate Professionals, Showing Assistant & A Spanish Speaking Bilingual Real Estate Agent
The Amy Jones Group is growing! We are looking for EXPERIENCED agents to join our Southeast Valley team. Known for our excellent client care, exceptional negotiation skills, world class digital marketing, and being trusted advisors in the SE Valley for more than a decade - we are looking for hard working, ethical, creative, real estate professionals who love to learn and thrive in a team environment, where giving back and giving to each other is important to our overall success. For more information on who we are and how to apply, visit:
https://www.amyjonesgroup.com/careers or reply to this post directly!
Email your resumes to - [email protected]
Things are definitely heating up out there as we're well into our peak selling season in Arizona with at least a couple more months before the temperatures start to dampen buyer's appetites for pounding the pavement in search of a house.
With more than 6.5% appreciation year to date and nearly 30 zip codes with an average price point of $1M or greater, demand is holding steady in spite of rising interest rates and the sticker shock that most are experiencing after a competitive go at the less than 5000 active listings on the market. Listings under contract averaged $300 per square foot, double what it was just five years ago with 15% of that increase occurring since the holiday season of 2021.
Buyers are not only challenged with finding a home but also navigating the confusing environment to secure it. List prices are simply marketing tools to gain the largest amount of eyeballs on sellers properties, the most foot traffic, and the greatest online exposure meaning that winning offers of $100-$200K over asking are becoming more and more common place. How can a buyer budget for this? Knowing what the recent sales are in a neighborhood and expecting to pay that plus appreciation will give you a better idea of sales price than the window sticker.
Appraisal waivers and the ability to lease a seller back their property anywhere from one month until THEY can find a home has become one of the most important components of an offer so if you don't have this flexibility, you are going to have to get creative. Homes that have been on the market for more than a week, properties that are coming soon or not yet listed, and ones without all of the updating you'll eventually want to do in them are really great opportunities for strong, qualified buyers who just don't have an endless amount of cash to bring to the closing table to get into the market. And sometimes, it's the buyer's story. Remember, this is still about people.
Sellers have their own challenges and are moving for all kinds of reasons - and while I wouldn't recommend selling your house because you are afraid of the market, if you need to move, now is a really good time to do it. Assuming you have to buy locally after you sell, homes are at least 10 percent cheaper than they'll be by the end of the year, if not more, and less expensive to finance than they likely will ever be meaning your payment is MORE affordable today than if you try to wait this out. You'd have to have a pretty good case for selling and renting right now, especially with the number of programs allowing you to buy before you sell and the expected appreciation you'd lose out on.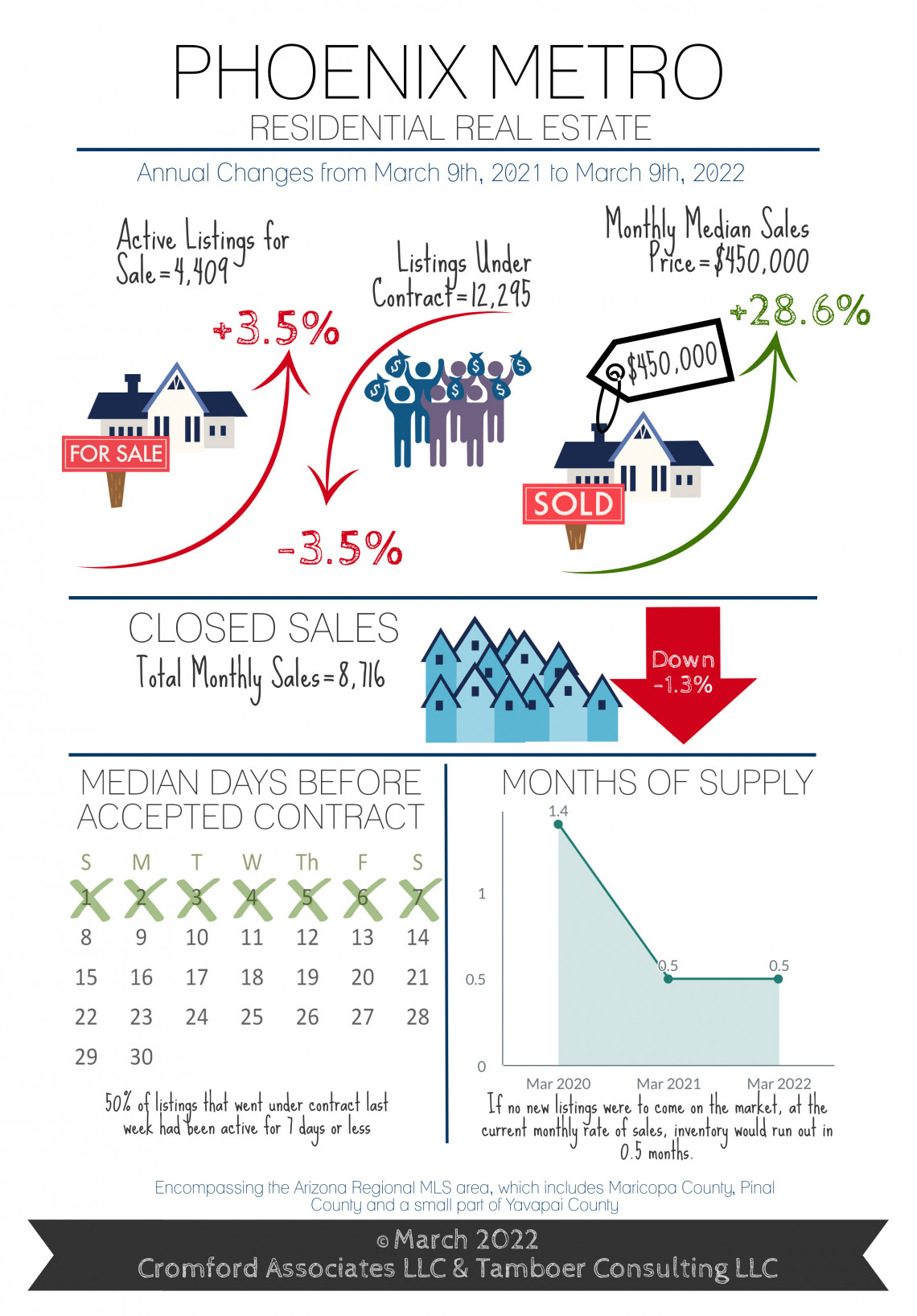 Testing the waters has become more and more common with sellers and the need to prepare your home for the market continues to become more and more valuable as time and time again we've seen identical floor plans have opposite market experiences - the well prepped and marketed one receiving dozens of offers almost instantly while the unprepared one sits for a couple of weeks before getting one. Do they both sell, absolutely. Are the prices and terms different? Most definitely. Is this a price and terms market? 100 percent. Testing the market can be stressful but knowing that supply is still more than 75% below normal and demand is about 13% above normal makes it seem like a good time to try.
Meanwhile, the rental market continues to lose some steam with plateauing prices although try finding a short term rental in between moves and you'll say just the opposite - price and availability of short term rentals are breaking records left and right with the Northeast Valley cities increasing their supply by 23% in the last year - yet another lucrative opportunity to invest in our real estate market.
There are 100 different ways to make a move in Arizona real estate, leverage your equity to save, or invest and a 100 reasons why people will choose not to. This housing shortage is not going to be fixed overnight and while purchases are being dominated by inbound migration from higher priced states and our investor friends who have the money to compete, now is not the time to sit on the sidelines - and it won't be for quite some time. We're not playing small anymore, Arizona - the real estate market is on fire and it's not even summer yet.
Give us a call with questions!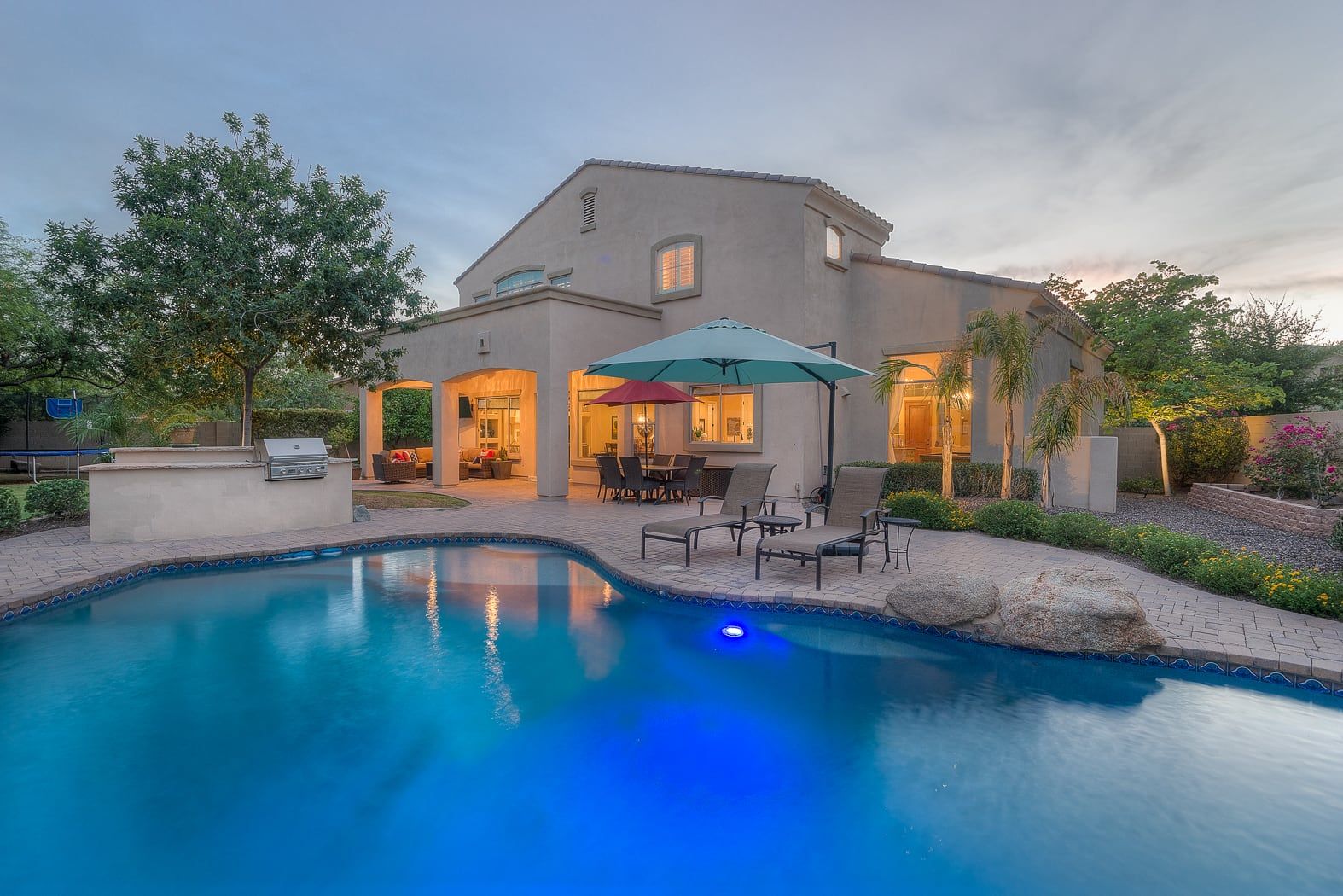 In a digital world, it's nice to connect in person. Schedule a time to talk with the Amy J...
Non-profit Spotlight - House of Refuge
Volunteer With Us - House of Refuge
Our non-profit spotlight of the month of March is The House of Refuge in Mesa, AZ!
Save the date! Volunteer with us at the The House of Refuge on March 17th from 9:30 am to 12:30 pm.
House of Refuge's story begins over 20 years ago. When Williams Air Force Base was decommissioned in 1993, the Department of Health and Human Services invited members of the community to submit proposals to redevelop the site.
House of Refuge presented a proposal to help families experiencing homelessness by providing transitional housing and support programs on the former air force base. In 1995, we acquired 88 homes 2-bedroom homes, a chapel and annexed office building from the Department of Human Services. We accepted our first family into our program in 1996 – and they have been changing lives ever since.
Please email or direct message us to sign up for an available shift - [email protected]
We hope you will join us!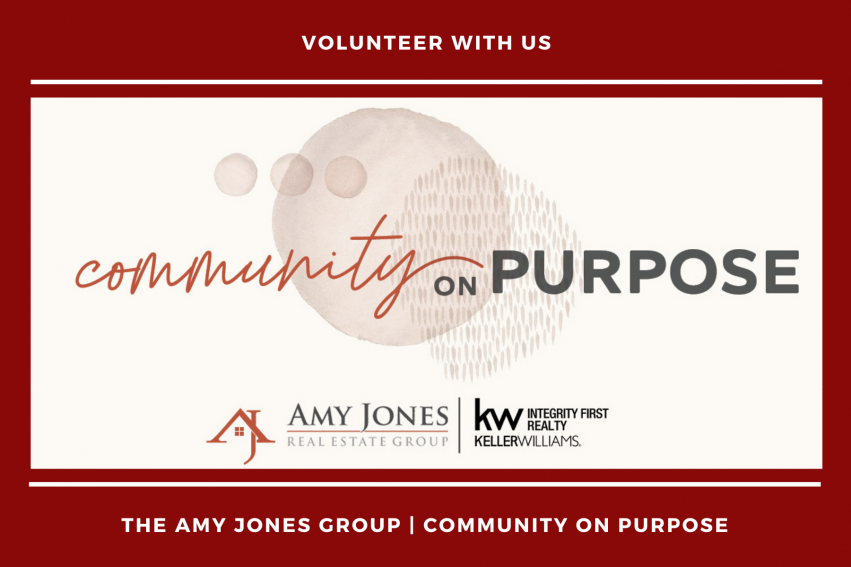 Client Appreciation Event - Drive-in Movie - YES DAY
Friday, April 1st at 7:30 pm
You are officially invited to a private screening of YES Day on April 1st, a family comedy where parents Allison and Carlos Torres say yes to their kids' wildest requests with a few ground rules on a whirlwind day of fun and adventure.
This is NO April Fools Joke! The Amy Jones Group is bringing back our annual Drive-In movie event at Schnepf Farms in Queen Creek in appreciation of all of our clients and community members. This FREE event will include complimentary goodie bags with popcorn and snacks for the movie as well as food trucks and raffle prizes filled with local adventures for you to continue the fun.
This year's event will be extra special as we collect toys ($15-20 value) for our friends at ASA Now, a non-profit organization that ADVOCATES for, SUPPORTS, and ASSISTS children and families impacted by foster care. These toys will be used as birthday and holiday presents for the kiddos!
Tickets are on a first-come first-serve basis and are limited, so reserve your seats today as we say THANK YOU for choosing the Amy Jones Group as your trusted friends in real estate. We are so grateful that we've been able to help thousands of Valley families and that you continue to refer us to your friends and family year after year.
RSVP here - https://bit.ly/DriveInMovie2022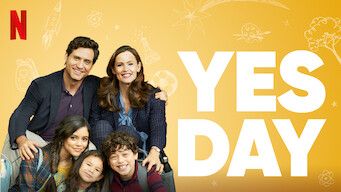 Financial Planning For Real Estate Agents - Fidelity National Title
April 28th at 10:00 am
Helping You Move Forward Education series sponsored by the Amy Jones Group. A series focused on bringing education to the modern real estate agent and her clients
April's Class - Financial Planning For Real Estate Agents by Sam Jarvey, CFP
Topics
Taxes
Entity Information
Retirement Planning
RSVP to this FREE event today -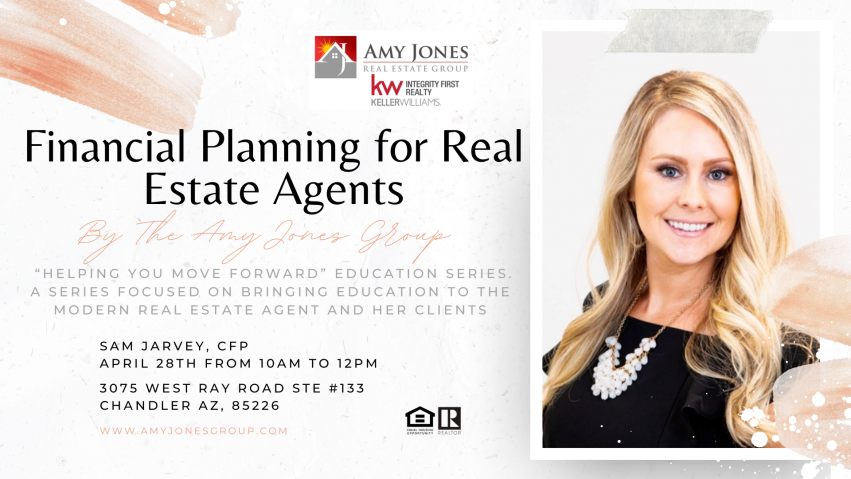 Farmer's Market - Chandler
Saturdays, October - June from 9:00 am to 1:00 pm
The Downtown Chandler Farmers Market features dozens of local farmers, gourmet food vendors and artisans. The Market happens every Saturday in Dr. A.J. Chandler Park West and runs from 9 a.m. – 1 p.m.
Come down, shop around and grab a bite to eat at one of the many restaurants in the Downtown. We have something for the whole family!
Safety precautions will be enhanced in coordination with the guidelines set forth by the Center for Disease Control in response to COVID-19. For more information, please visit downtownchandler.org/farmersmarket.
Thank you to our sponsors:
First Credit Union
Lifetime Windows & Doors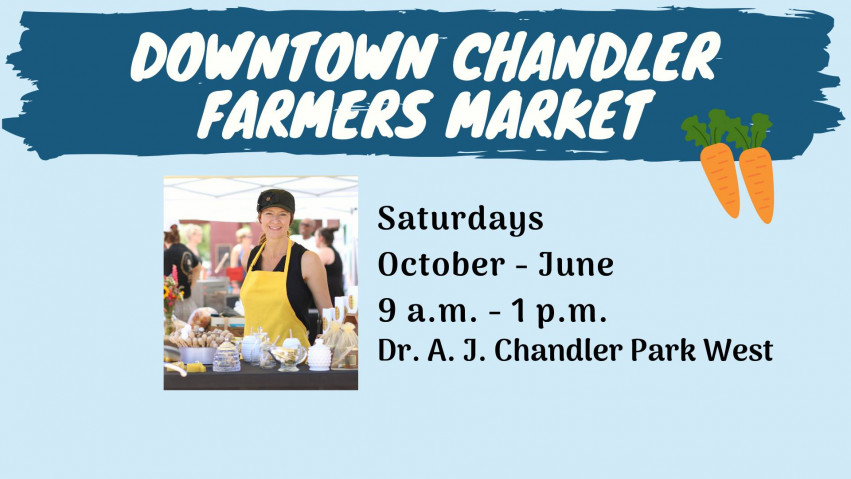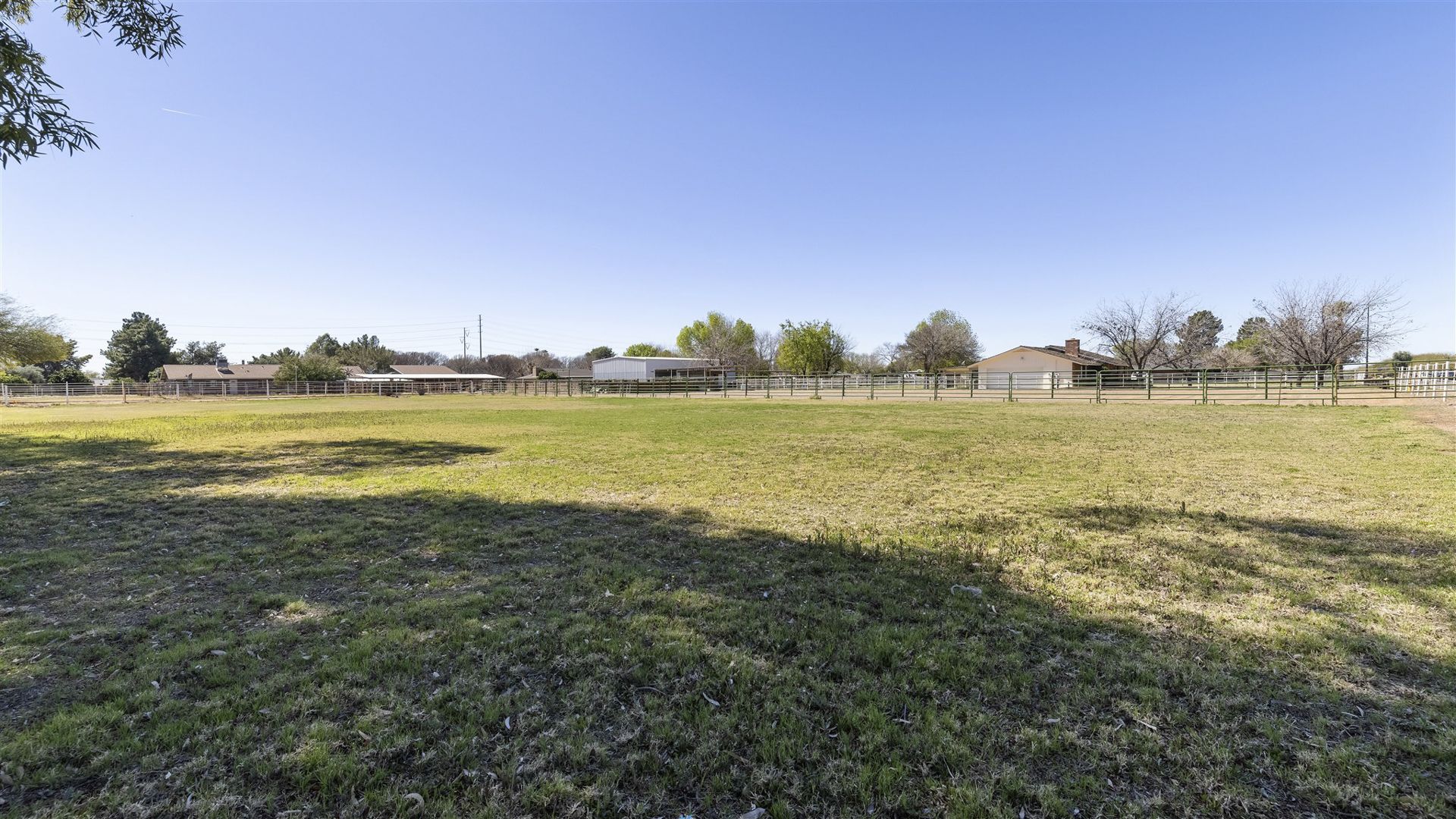 3119 AND 3149 E Tremaine Ave Gilbert AZ 85234 - Suburban Ranchettes | Listed by the Amy Jo...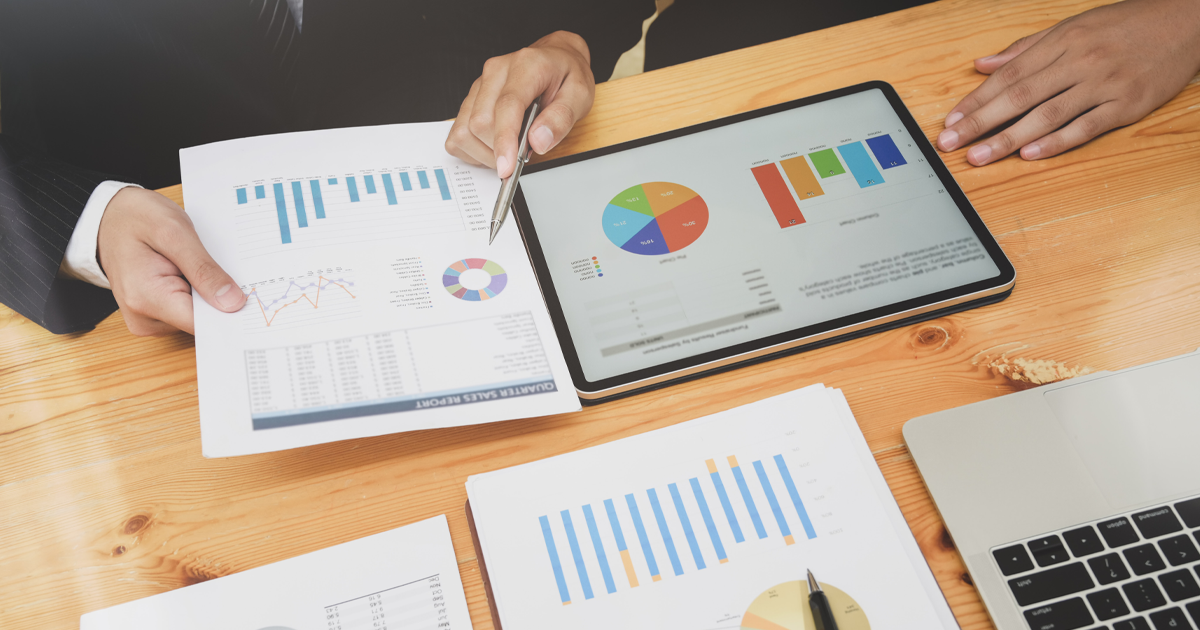 Homebot is a monthly financial dashboard that enables you to maximize the wealth from the ...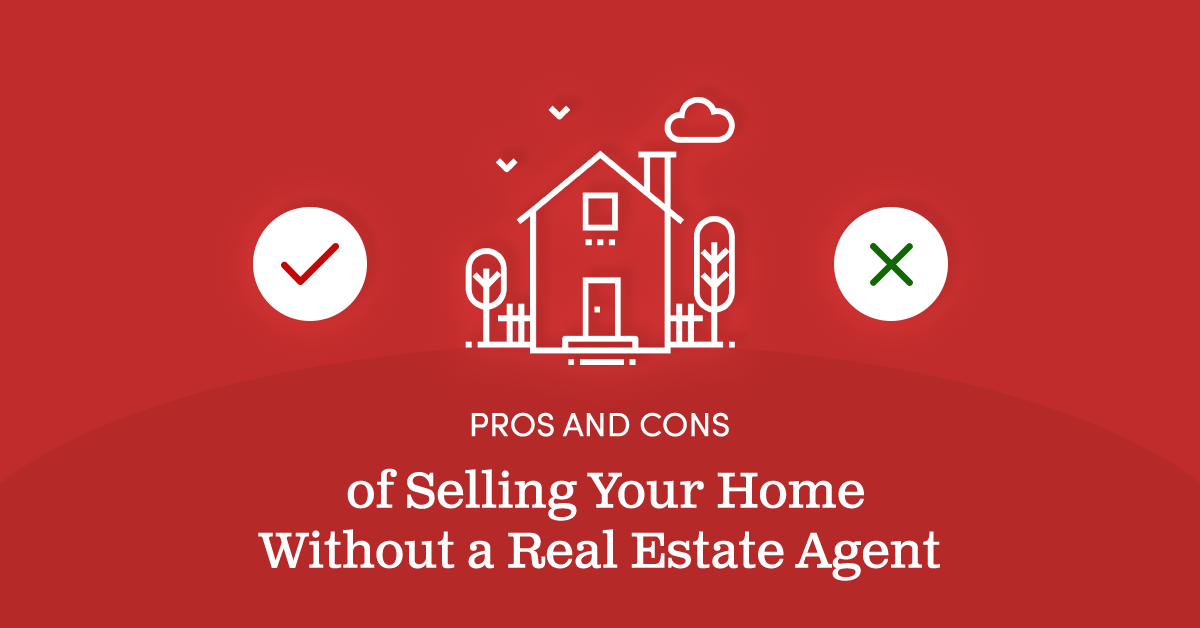 Does selling your home without a real estate agent make sense? There are benefits to that ...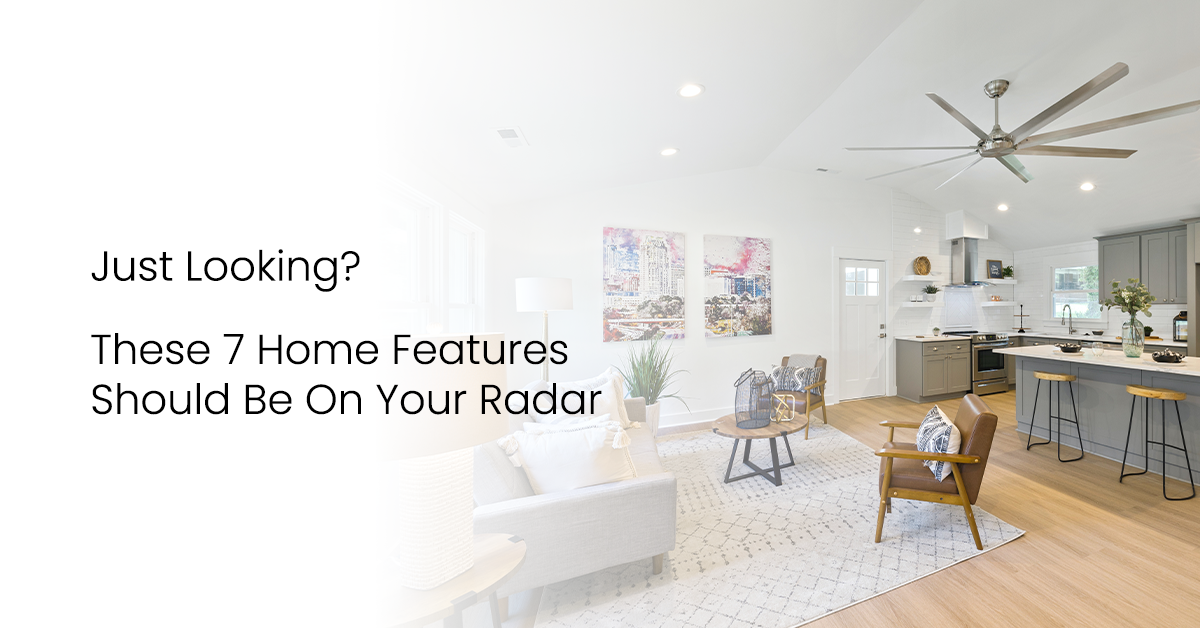 Even if you're not quite ready to purchase a home, keep these tips in mind for a stress-fr...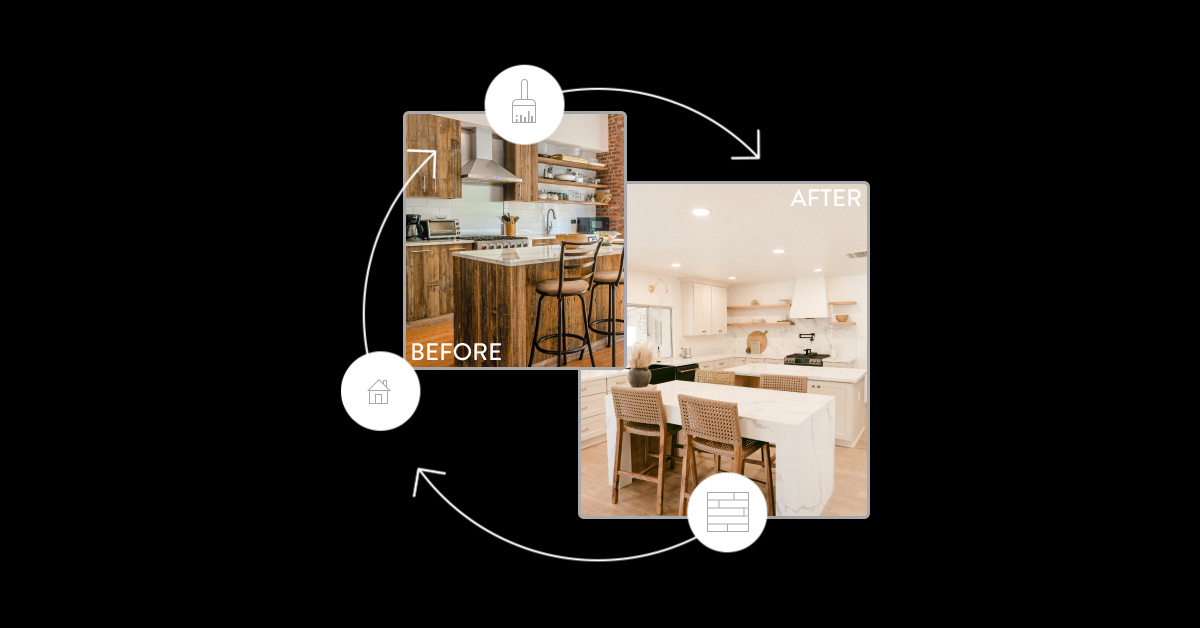 These real-life homeowners show how you can turn any property into a dream home....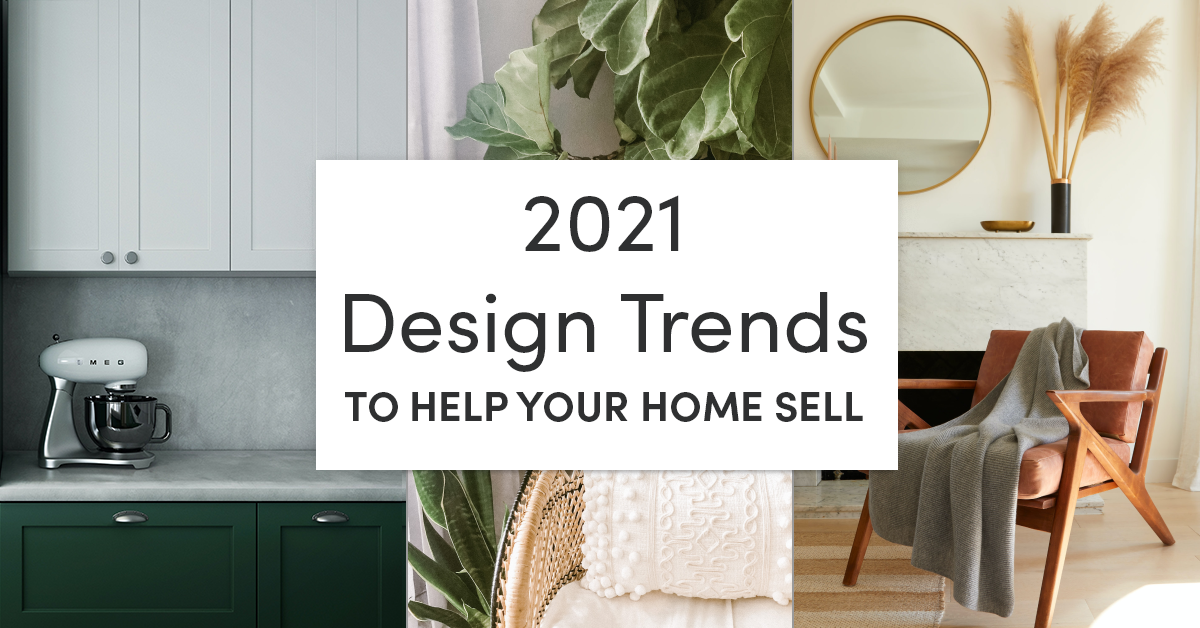 New year, new trends! Let's dig into home decor trends for 2021....
Who do you know with real estate needs?
The greatest compliment you could give, is the referral of your friends or family. Trusting us with their real estate needs is an honor and a compliment we take very seriously! Click the link below to refer them and be assured that they will be well taken care of!
Thinking about buying or selling a home?
Start your home buying journey today.
See our 8-step home buying process
Find out what your home is worth.
Now is the perfect time to see how much your home has appreciated