What's Up Southeast Valley? January 2021
Happy New Year!
Welcome back to our What's Up Southeast Valley for the month of January in 2021!
Since our last broadcast, there have been many changes within our community, environment, work life, home life and how we conduct our days, including the holidays, the start of a new year and how to handle more change.
We are in this together and are THRIVING together! Happy New Year!
Serving The Community
We continue to face our daily challenges and uncertain times together and are thankful and grateful for our team and all of your support! We are looking forward to the connecting with and serving the community in 2021. We have remained diligent in supporting our community through highlighting local businesses, starting a women in leadership series, giving back through food, water & clothing drives, helping families continue to move forward through weekly COVID-19 challenges and changes, pivoting our business model to meet the needs of our clients & business partners, offering more virtual services, growing our team, finding new ways to thank our current and past clients, reaching as many of you as possible and spreading the word that we are here for you no matter what! We're looking forward to thriving in the new year with you!
We Are Hiring
The Amy Jones Group is RAPIDLY growing! We are hiring Real Estate Sales Professionals, a Transaction Coordinator & for someone to fill our Client Care Role out of our Gilbert office. On pace to serve more than 165 families in 2020 alone, we are looking for EXPERIENCED agents to join our Southeast Valley team. Known for our excellent client care, exceptional negotiation skills, world class digital marketing, and being trusted advisors in the SE Valley for more than a decade - we are looking for hard working, ethical, creative, real estate professionals who love to learn and thrive in a team environment, where giving back and giving to each other is important to our overall success. For more information on who we are and how to apply, visit https://www.amyjonesgroup.com/careers or send your resume to [email protected]!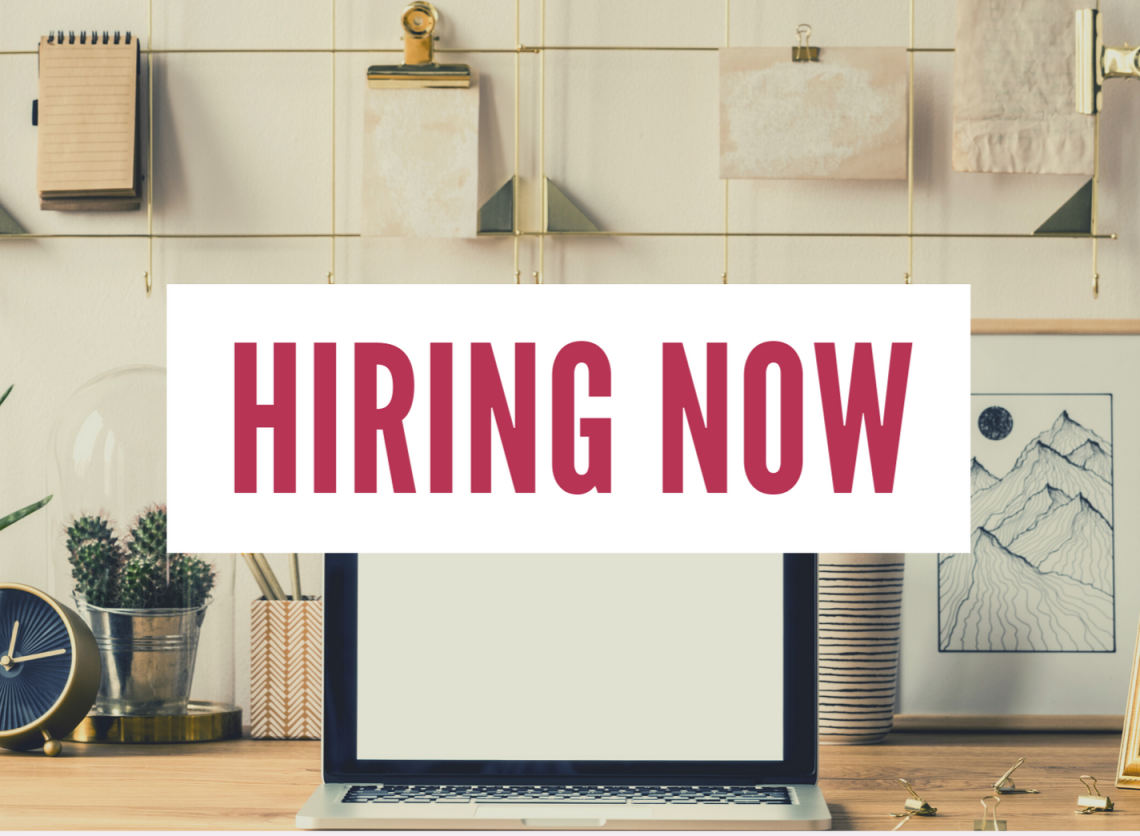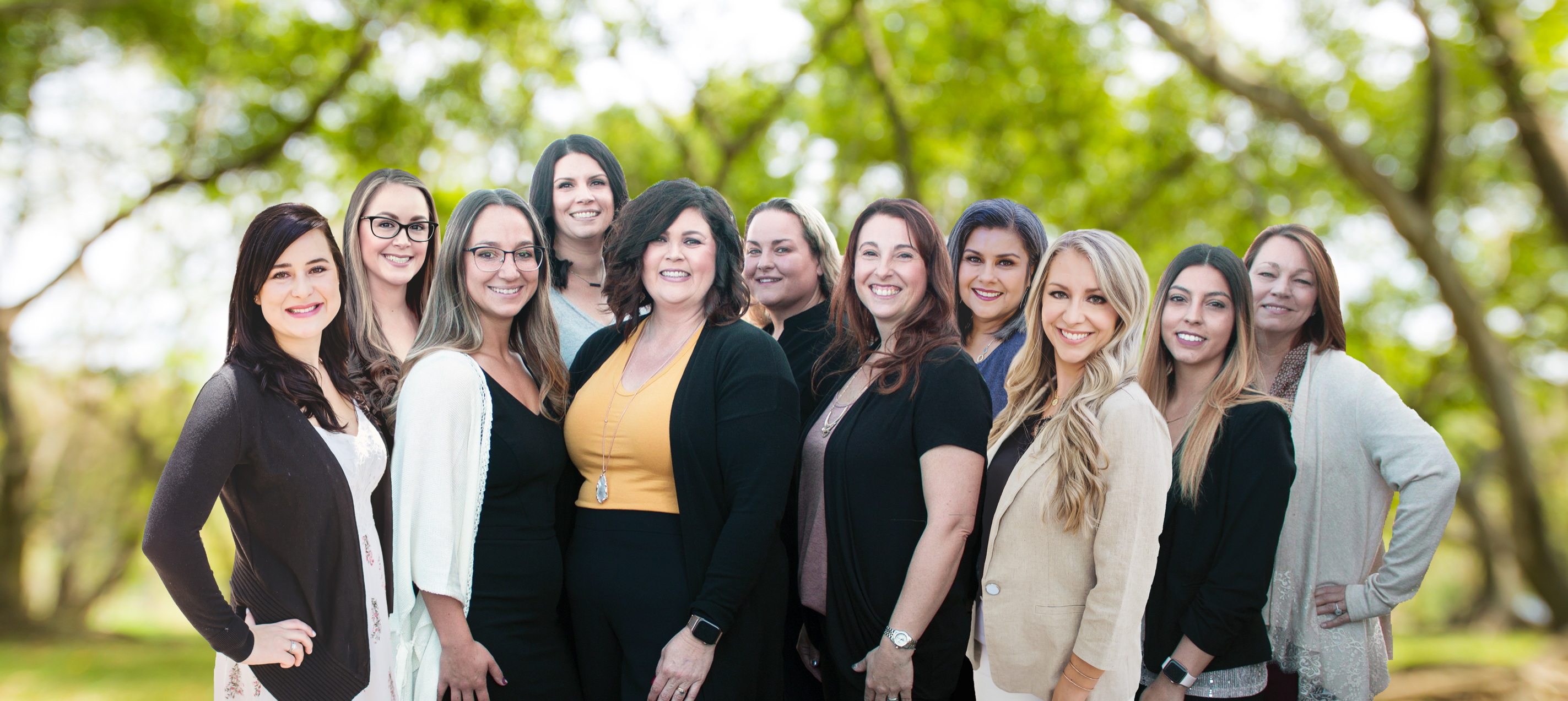 When first starting out as an agent or preparing to transition to a new brokerage, there are an overwhelming number of choices to consider. Whether looking to join a team or fly solo...
Here are the basics - the ARMLS numbers for January 1, 2021 compared with January 1, 2020 for all areas & types:
Active Listings (excluding UCB & CCBS): 6,055 versus 12,141 last year - down 50.1% - and down 18.0% from 7,388 last month

Active Listings (including UCB & CCBS): 9,788 versus 17,577 last year - down 44.3% - and down 21.6% compared with 12,481 last month

Pending Listings: 6,135 versus 4,662 last year - up 31.6% - but down 16.5% from 7,347 last month

Under Contract Listings (including Pending, CCBS & UCB): 9,868 versus 7,539 last year - up 30.9% - but down 20.7% from 12,440 last month

Monthly Sales: 9,989 versus 7,788 last year - up 28.3% - and up 8.9% from 9,175 last month

Monthly Average Sales Price per Sq. Ft.: $211.62 versus $179.97 last year - up 17.6% - and up 1.8% from $207.84 last month

Monthly Median Sales Price: $332,000 versus $289,500 last year - up 14.7% - and up 0.6% from $330,000 last month
Reflecting on the year that we've had, the year that was 2020, I'd like to permanently replace the previously nominated buzz words of zoom, pivot, silver lining, and rapid with the themes that I think have really shown through for our friends and family in the Southeast Valley - resilience, tenacity, grit, community, philanthropy, empathy, growth and ultimately change.
Acknowledging that 2020 was hard and that we CAN do hard things. There were more headlines in 2020 that seemed unbelievable at best and horrific at worst. Every family's loss was magnified by the inability to be with their loved ones as they passed. The loneliness that our children and our elderly felt in isolation was overwhelming and the anxiety that our parents felt between struggling to make ends meet and confusion and fear over school closures and exposure was damaging. Our food pantries were empty and our nonprofit organizations begged for volunteer support. This only scrapes the surface of the challenges, the curve balls, the plot twists that COVID-19 presented us with in 2020 and you persevered.
There's no way that we could have predicted where our economy, our community or our housing market would be as we closed out the year and predictions for this year are tempered by the humility that comes with a year like we had. We went into 2020 with low inventory and healthy interest in purchasing homes throughout the valley and exited the year with historically low inventory, historically low interest rates, and historically high appetites for taking advantage of both. You see, the records we hit last year were not all lows and I could not be more grateful that the housing market has continued to pull through because losing your home, whether owned or rented, can be the most devastating experience that many will ever experience - even after a year like 2020.
We are currently sitting with less than a months inventory on the market valley-wide meaning that if we didn't list another house after today, we would not have a single home to sell by the end of the month. In fact, once you remove the new construction communities, many of which you see a higher concentration of in outlying cities like Coolidge, Wittmann, Laveen, and Arizona City - you are left with less houses on the market than we had in all of Scottsdale in 2009. While those cities are likely to become real estate hot spots this year, many are committed to staying closer to home.
In spite of the low inventory and the challenges that come with that, we are seeing more buyers under contract than we did when our inventory was more than 5 times the current amount due primarily to the federally subsidized interest rates making purchasing a home more affordable today than it might ever be. Our sellers have enjoyed more than 15% appreciation dollar per square foot this month on their greatest investments and with homes selling on average for 100.18% of list price and with less than 30 days of inventory available - we expect to see more of the same well into 2021.
For our buyers, the primary driver of taking advantage of the market is stabilization. If you are a renter, you are at risk of having your home sold by a landlord looking to capitalize on the market, losing your home due to an unaffordable rental price increase, or being evicted due to a late payment on your rent - all creating a difficult situation that necessitates moving often with little notice in the middle of a global pandemic with or without the added issues of working from home, having kids at home from school, and maybe quarantining. Purchasing a home takes work in this market, those same skills its taken you to get through one of our country's most challenging years by putting your best foot forward with offers, working with trusted professionals to ensure you are educated and armed with the knowledge to succeed, have the ability to move quickly and the patience to see it through - but it is worth it. Moving up into more space with an affordable payment, moving down into less space with a more affordable payment, or setting yourself and your family up to thrive when this is all over by building wealth through real estate and turning your primary home with equity into an investment home or investment fund can literally change the course of your life.
For our sellers, the competition is fierce and the reward is high. The concern is that you'll sell high and have to buy high but when you are buying with a low interest rate and in an appreciating market - you'll sell high, and buy as low you can as both interest rates and prices will likely only go up from here. It's a great time to get what you need to make your move possible and for some price ranges, new construction is providing an unbeatable solution with many of our families breaking ground with more than $50,000 in equity already in their proverbial pocket. We'll continue to see gridlock as families seek out solutions to buy before selling as they fear not having anywhere to go which will continue to inflate the prices of AirBnBs and VRBOs as stop gap solutions which will continue to drive the desire for investors to purchase these homes and many to use their primary residences in this way as they cash flow to help with other life challenges. We'll see some Canadians who put their homes on the market as they have continued challenges getting over the border and we'll have Californians continue to scoop them up as our prices remain affordable in comparison - so how do we shore up the gap?
We don't know how and we don't know when but we know that the market will change. We also know that prices only decline when there is an excess of supply and not just because we have jobs lost or even because of a global pandemic. In fact, in many ways - the housing market has been thriving because of the global pandemic (and years of sheer population growth and under-building) and without the intervention in our interest rates, an increase by a half percent or percent could certainly dampen demand as sellers simultaneously try to take advantage of the post-vaccine market which could set us down that path, it just won't happen overnight. We've said it before and we'll say it again - if you are challenged to make your monthly payment on your rental or the home that you own, seek the guidance of a real estate professional who can help you evaluate your options for qualifying to stabilize your monthly payments or releasing the equity in your home to avoid a foreclosure. If you are feeling cramped with more people at home or want to be more conservative with your monthly payment as you feel the uncertainty of the world around you - your prescription is the same.
How we will get through this you ask? With the same dignity, respect, creativity, and sheer will to move forward that you showed up with in 2020. What can you as one person, one family, one business, and one town do to make 2021 better for all of us? How can you be ONE of the reasons that the Southeast Valley thrives in 2021? Do that. And, we'll be right there along with you.
East Valley Firefighter Charities Foundation
Steve Heyer - Executive Director
Captain, Mesa Fire and Medical Department
Originally from upstate NY and a volunteer firefighter from the age of 18 - 25 and then moved to Arizona in 1994 and tested/hired by Mesa Fire Department in 1995.
Became a Paramedic and Engineer with about 5 years on the department and currently a Captain Paramedic on Engine 202 C shift at Station 202 in Mesa (Stapley Drive and 8th Avenue). Lucky enough last year to be one of the crews on A&E's "Live Rescue" TV show where film crews rode with us during 911 calls.
Married for 20 years to Jean and have two daughters, Paige (19 yo) and Brooke (15 yo).
Been very involved in union activities since working on the department holding the positions of Trustee and Secretary / Treasurer of Local 2260 (United Mesa Firefighters). For approximately 10 years held the Executive Director of our charities organization.
Contact Information:
http://www.firefightercharities.com
602-618-5734
Our next big event would be our 2021 Firefighter Charity Ride during Arizona Bike Week. We always could use volunteers during the event. We also have our annual Fill the Boot for the Muscular Dystrophy Association each year in March/April at local Fry's Stores. We are still up in the air if this will happen based on Covid.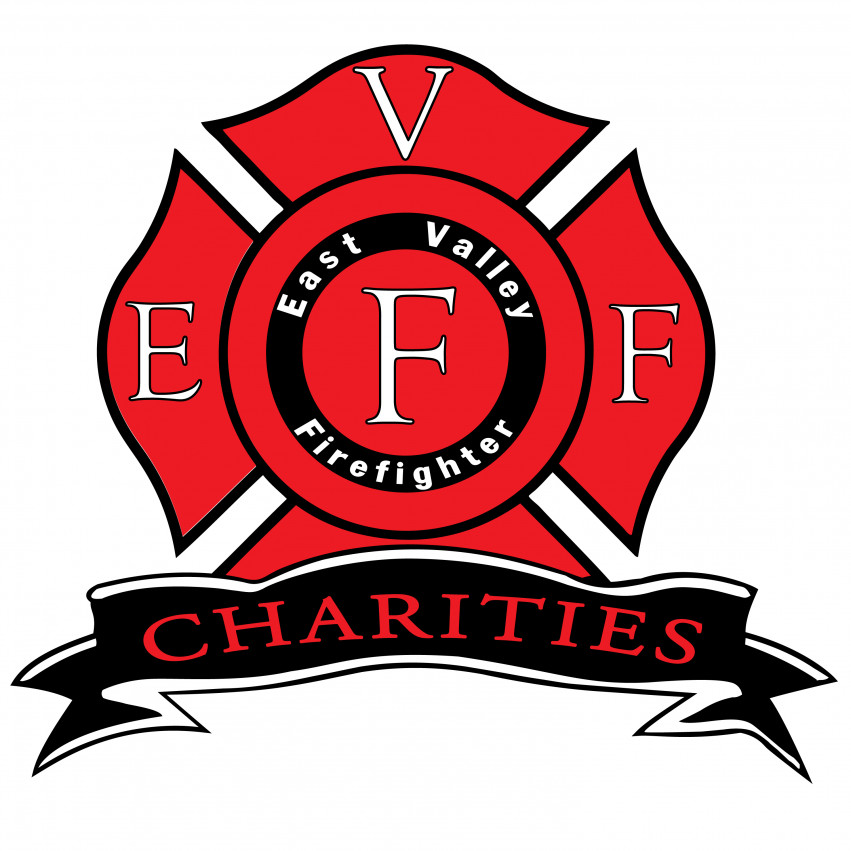 ICAN Teen Center Renovation & Volunteer Event
January 18th from 8:00 am to 1:00 pm
ICAN Youth Center in Chandler, AZ is seeking support to revitalize their teen center. ICAN's teen center is a special place that the teens call home everyday! Unfortunately, the space/equipment has deteriorated over the years and needs to be updated. The Amy Jones Group has committed to taking on this project, so we need your help!
Project Ideas:
New Paint Throughout
New Flooring
New Furniture
New Computers, Tablets & Work Spaces
New Entertainment Center & Additional Storage
Games & Entertainment
Program Supplies
Volunteers for Install Day
Donations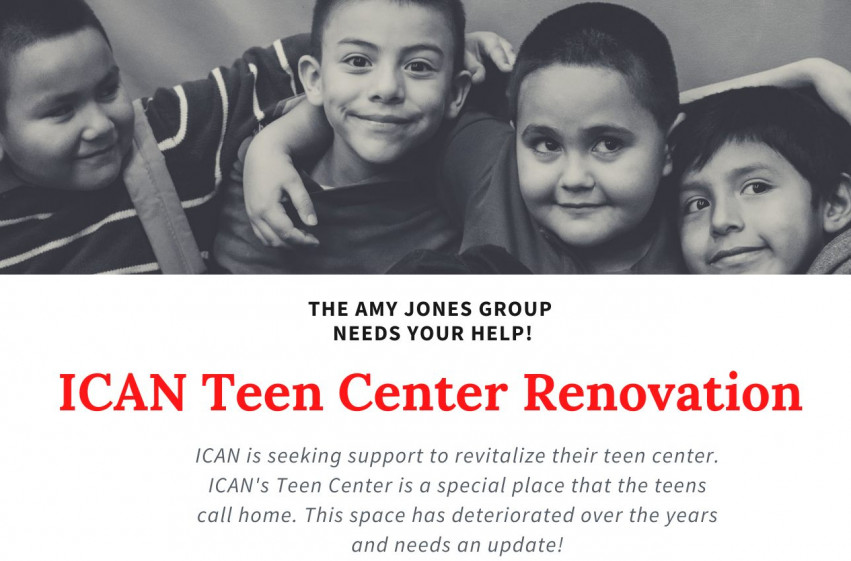 Women Empowered Event
Reignite your light as we move forward into 2021
Join us as we gather women together to look ahead into 2021. Consider what you will leave behind in 2020 to make space for your future self!
We will hear from a panel of guest speakers:
Carol May - CEO of Wisdom Natural Brands

Beckie Shauinger - CEO of Copper Springs

Rhonda Madrid - CEO of Rhonda Madrid Designs
Plus earn more about Boost a Foster Family through the Non-Profit Spotlight!
Your admission provides access to:

Browse a variety of virtual vendor booths

Entry into our giveaway drawing

Swag Bag (including a $15 gift card for lunch and other fun surprises)

Access to our exclusive VIP Happy Hour on Tues. Jan. 26th from 4:00pm-5:00pm held virtually via Zoom
REGISTER TODAY!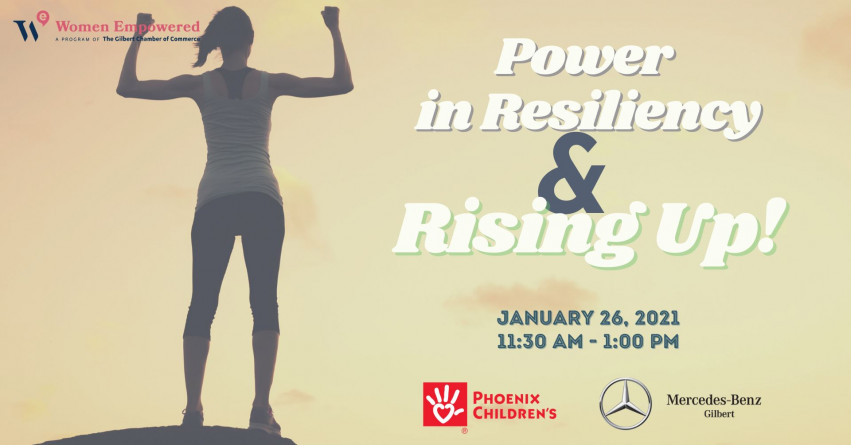 Live.Love.Local - Connecting The Southeast Valley
Connecting with the community lights up our souls and we couldn't be more thrilled to get to know those who run our small businesses. It's so important that we support local, especially right now. Each business below is open, taking appointments, reserving parties and staying safe by following our state guidelines. Let's all do our part in keeping the economy alive, so that when it comes time to fully get back to life, we can all thrive once more.
Market of The Moment
Every week, our trusted Title partner, Don Czajkowski with Fidelity National Title has a meeting of the minds to talk about the ever changing real estate market, especially right now. This week, Mindy was a featured guest talking about inventory, new home builds, interest rates, tips to release the equity in your home, alternatives and options to give yourself more time to find a property to purchase when selling and what the Amy Jones Group has been up to this month. Check out all of the recent broadcasts below starting with the one from this week!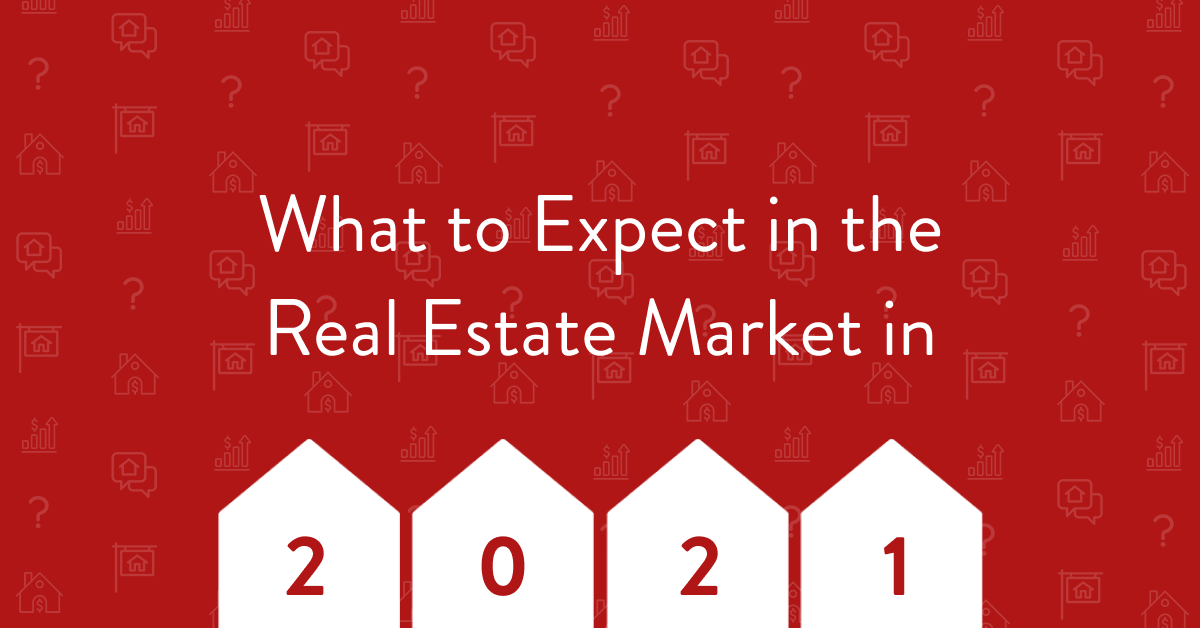 At this time last year, experts were predicting the 2020 housing market would see relative...
Have questions about selling your home? Afraid of what happens if you sell and don't have somewhere to go?
Not sure how refinances, home equity lines of credit, or renovation loans work?
Check out this video series for YOU below!
👏
Congratulations! Mazel Tov! ¡Felicidades!
None of this is possible without our amazing clients.
We'd love to help you or someone you love if we haven't already - or help you again!
Here are the buyers and sellers who made big moves last month...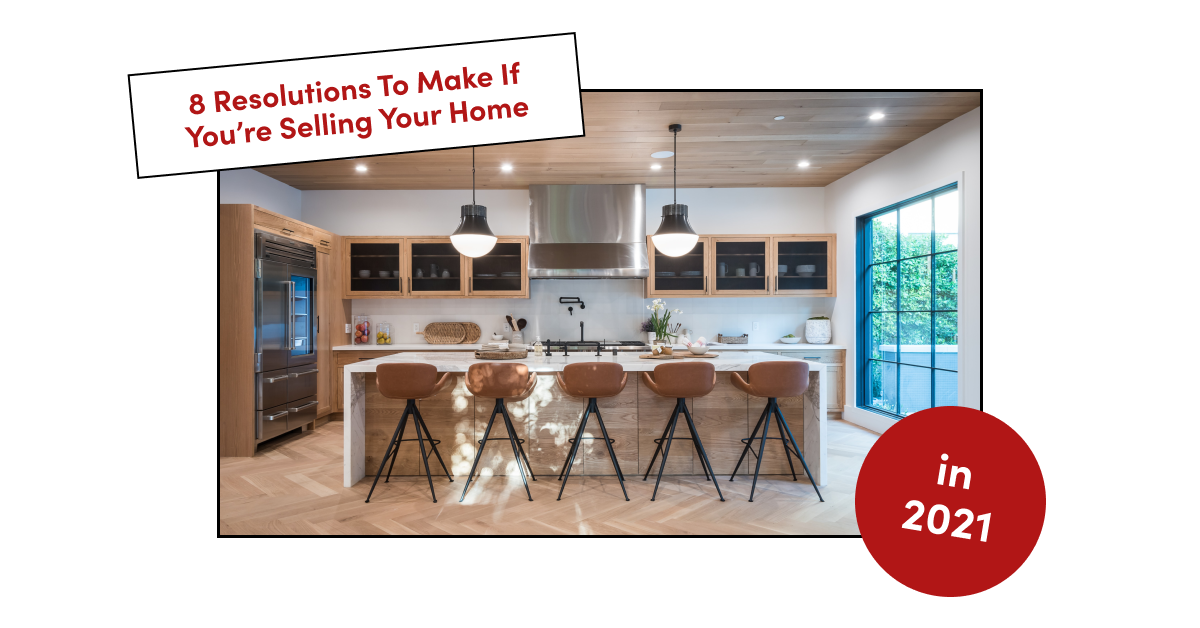 2020 was a year where you might have put off your goal of selling your home. Or, it might ...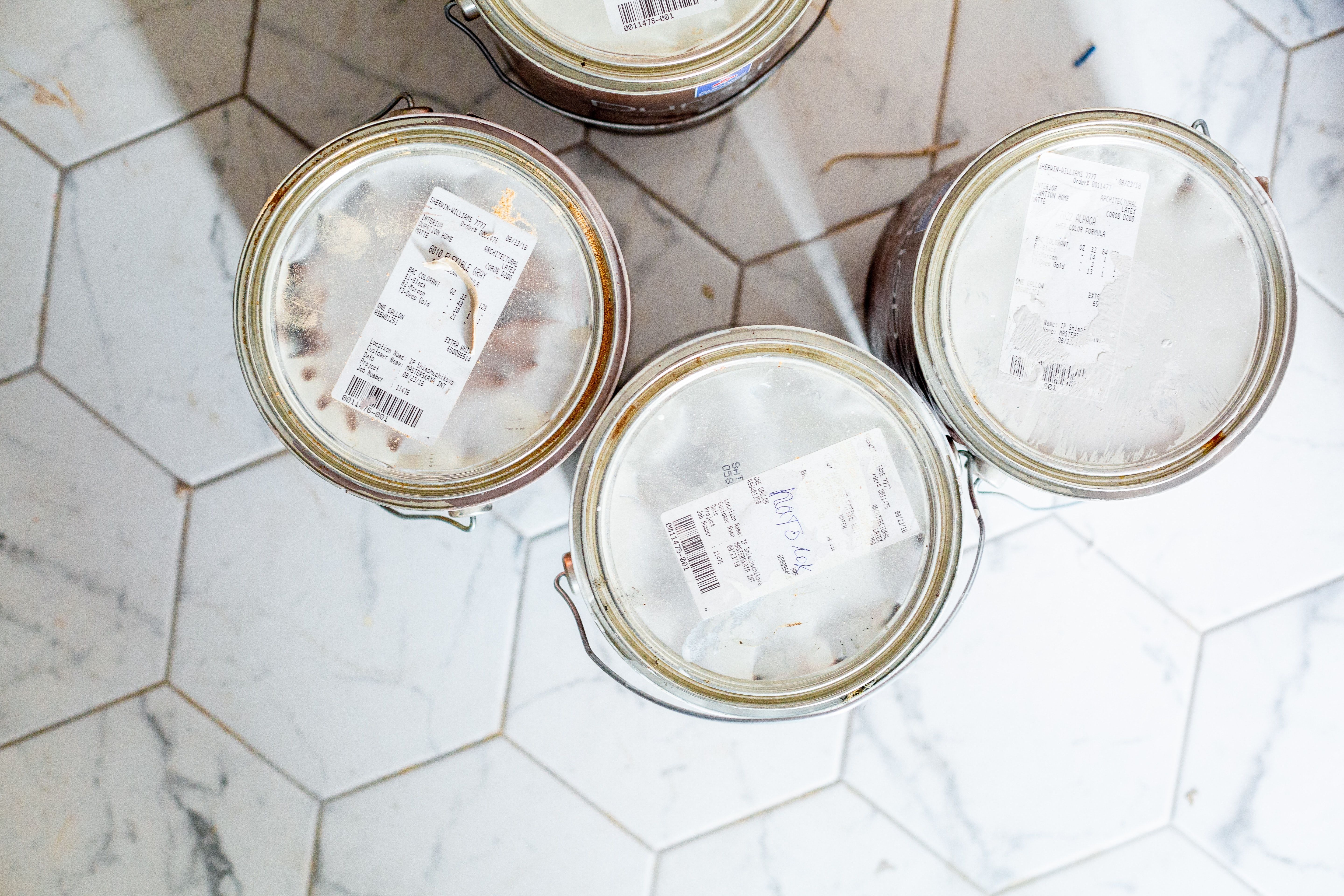 If you're like us, you do a bit of research before making a big decision. If you're considering selling your home you'll find thousands of blogs online...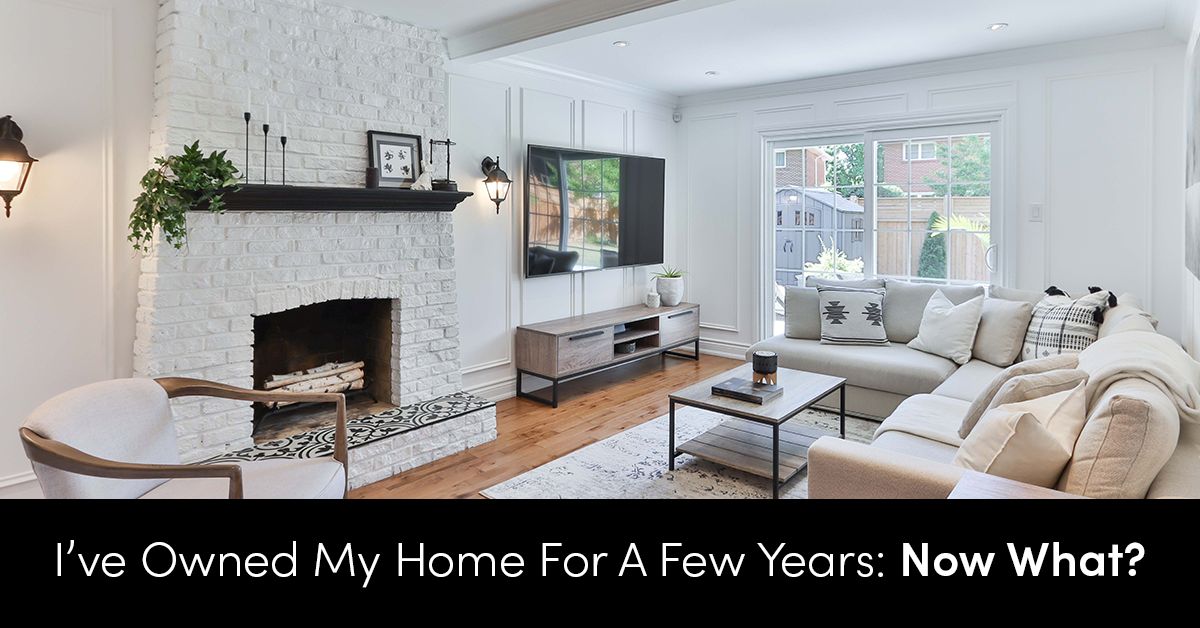 What to think about if you're considering selling after owning it for a few years....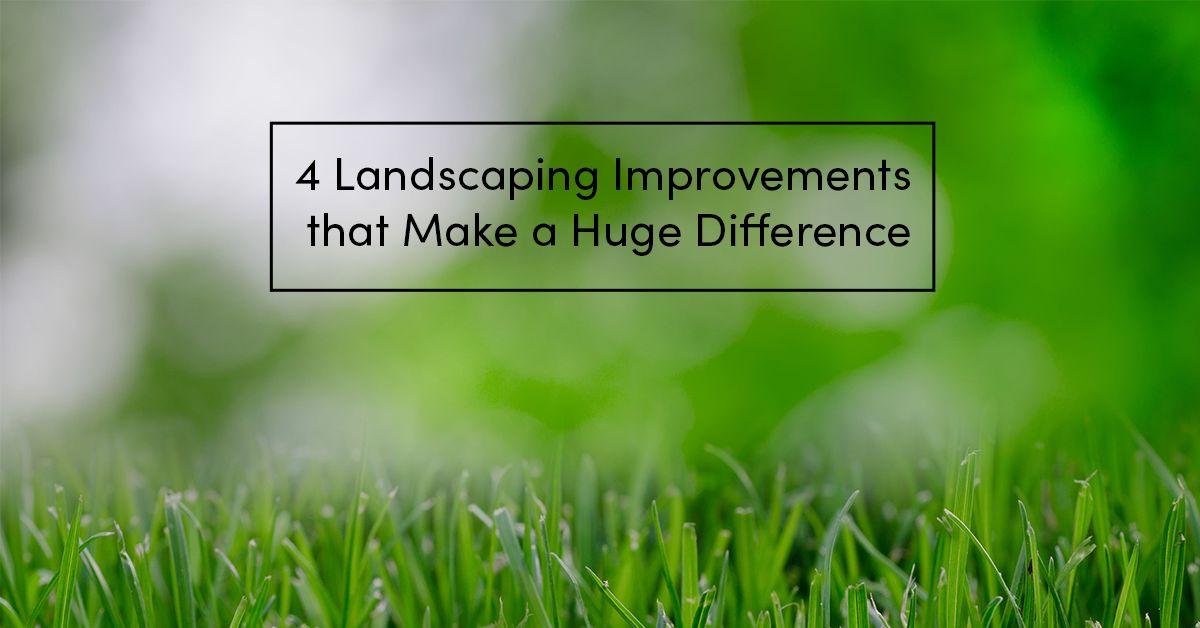 Landscaping is one of the most commonly put-off projects for potential sellers. A put-toge...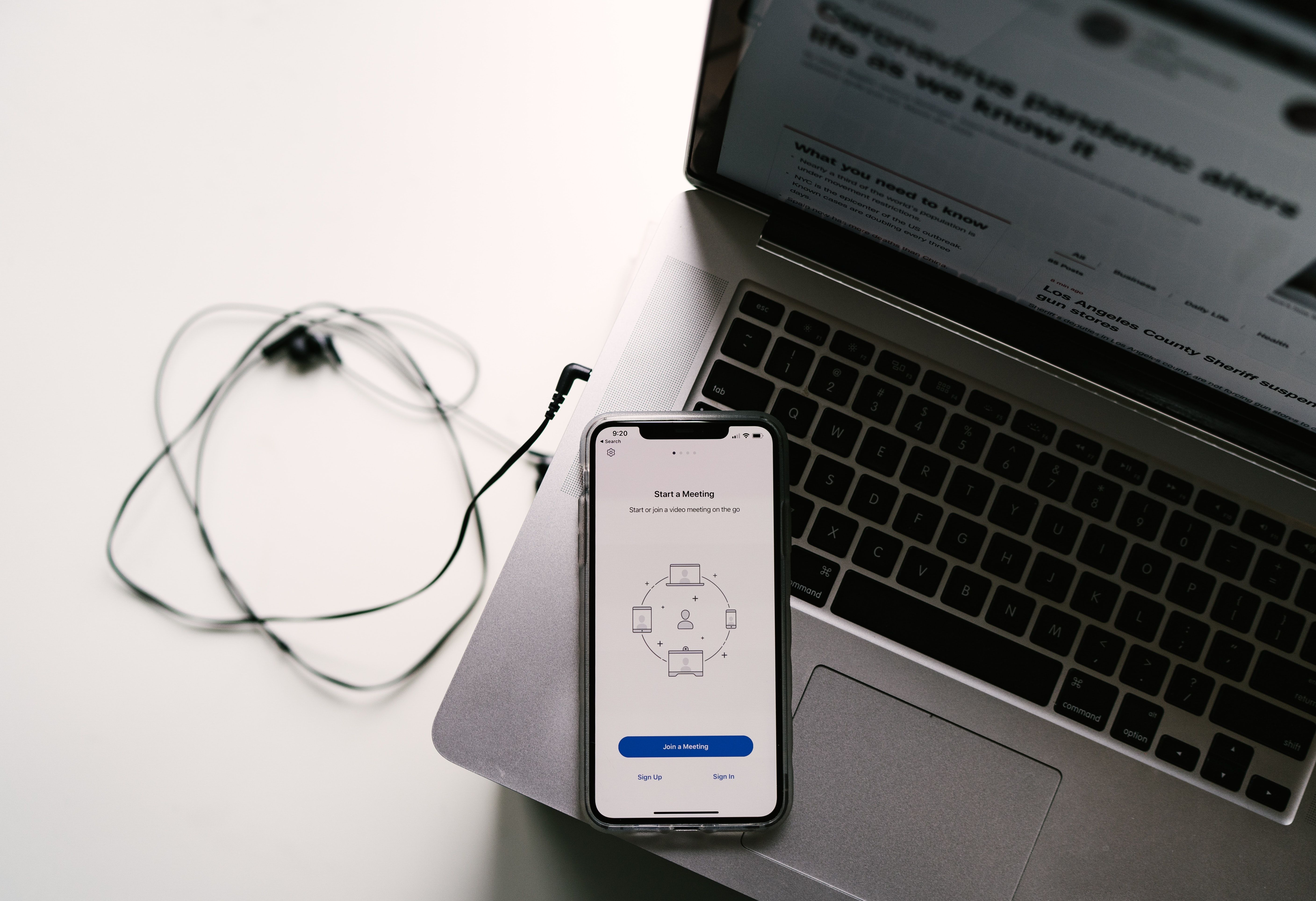 The COVID-19 pandemic has brought social distancing rules that have changed everything from your shopping habits to your work schedule to your social life. But if you're in the middle of selling your home...
Are you thinking about buying or selling?