What's Up Southeast Valley? March 2020
Lucky You
Welcome back to our What's Up Southeast Valley for the month of March!
Check out what the Real Estate Market is doing, our upcoming events and what The Amy Jones Group has been up to for the last month!
Working Around the Valley!
Over the course of the past month, we have been busy! We have welcomed two new agents to our team, launched our LIVE.LOVE.LOCAL platform for introducing our top food, fun, and local finds in the East Valley, helped some amazing clients make BIG moves and capture their new memories on film, and launched a fundraiser to help our very own Hamilton family through some trying times. We've loved sharing the behind the scenes pics on our Facebook and Instagram and hope you'll continue to follow us as we help YOU move forward in 2020.
Feeling Anxiety About The Coronavirus?
What is happening with The Real Estate Market during this time?
We know that -

interest rates are SO low!!

People can afford MORE house for the same payment. Show them your value with scenarios for them
-RIGHT NOW there are over 12,937 homes under contract in the Phoenix area.
-Interest rates are at a 50 year low. You can afford more house NOW.
-The average list price per SF for active listings has RISEN $15.65 per SF in just the past 7 weeks in the greater Phoenix area.
-All the largest cities (17) in the greater Phoenix area continue to see huge buyer demand. TODAY.
-It's still a seller's market as housing needs far outpace current supply. TODAY.
-Over 200 people A DAY, EVERY DAY move to Arizona (most the Phoenix area). They all need to live somewhere.
Despite current health, economic, social or general market conditions - people still need housing TODAY, TOMORROW and into the future.
Don't let fear keep you from making SMART financial decisions TODAY.
And here are some resources as we work to stay informed together -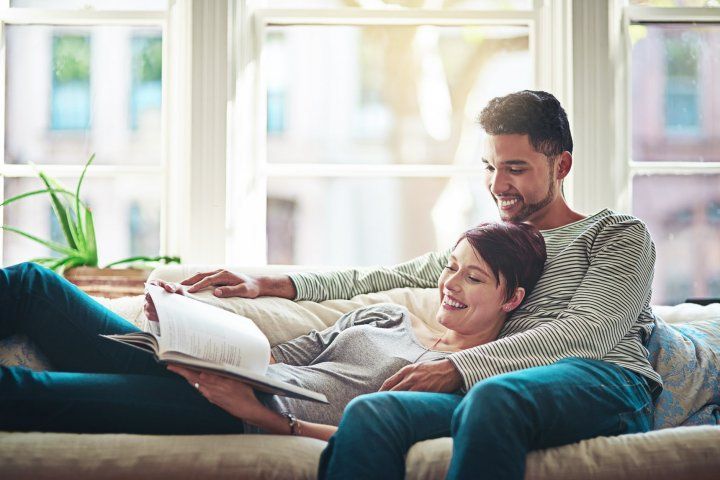 Interest Rates & Market
Fluctuations
📈 Market Update
💬 What the Market Says
The supply situation is even more extreme than last month. Rapidly rising prices have done little to dampen demand.
Here are the basics - the ARMLS numbers for March 1, 2020 compared with March 1, 2019 for all areas & types:
Active Listings (excluding UCB & CCBS): 11,003 versus 18,959 last year - down 42.0% - and down 8.1% from 11,974 last month

Active Listings (including UCB & CCBS): 15,776 versus 23,197 last year - down 32.0% - and down 1.5% compared with 16,015 last month

Pending Listings: 7,215 versus 6,119 last year - up 17.9% - and up 20.9% from 5,969 last month

Under Contract Listings (including Pending, CCBS & UCB): 11,988 versus 10,357 last year - up 15.7% - and up 19.5% from 10,030 last month

Monthly Sales: 7,450 versus 6,522 last year - up 14.2% - and up 15.3% from 6,461 last month

Monthly Average Sales Price per Sq. Ft.: $185.11 versus $168.65 last year - up 9.8% - and up 1.6% from $182.20 last month

Monthly Median Sales Price: $295,000 versus $264,000 last year - up 11.7% - and up 1.8% from $289,900 last month
The supply of active listings without a contract is down 42%, making life extremely difficult for buyers. New listings are still arriving more slowly than normal and year-to-date we have experienced a shortfall of 10% compared to 2019. Supply continues to fall quickly across most of the market with only the 55+ areas and the very high end maintaining a steady supply of active listings, albeit below normal.
New homes are increasing their share of the market but most of them are not listed on ARMLS so do not feature in the above numbers. New homes are covered more completely in the Cromford Public section of this site where the numbers are based on county recordings.
Higher prices are supposed to suppress demand, but they have not risen nearly enough to have any effect so far. Over the past month the Cromford® Demand Index has risen from 102.8 to 106.7. At the same time the Cromford® Supply Index has dropped from 47.7 to 45.8.
Rising demand and falling supply will inevitably lead to higher prices over the next few months.
👉 What It Means For You
For Buyers:
Not even the COVID-19 corona virus can slow down the Greater Phoenix housing market. For every 100 active listings in the Arizona Regional MLS there are 111 that are already under contract. Greater Phoenix is officially a frenzy and it's only March. We can expect to see this continue at least through May without relief as buyer demand is typically highest in the Spring.
It's even more dramatic in the Southeast Valley, West Valley and North Phoenix and all areas where prices land between $175K-$300K. For a stark example, on March 7th in Glendale there were 3 properties for sale between $175K-$200K and 25 under contract. In Chandler there were 3 properties active between $200K-$250K and 37 under contract. In the North Phoenix Moon Valley area there were 8 properties for sale between $250K-$300K and 30 under contract. There is a reason why people continue to pounce on what's available for sale. The average price for a 1,500-2,000sf home is now $331K and continues to rise. That may seem alarming considering it was $324K at the peak in 2006, but contrary to popular belief it's more affordable today because of the interest rates. In April 2006, with an average of 6.51% the monthly principle and interest payment on a 30-year fixed loan with 10% down was $1,854. Today at an average of 3.45% the same home is $1,331, a savings of $523. More recently, over the last 16 months despite prices having risen 9.4% for median-sized homes the monthly payment dropped by approximately $112/month.
For Sellers:
There's not much more to say to sellers under $500k, frankly their homes may be sold before we're done saying it. The stark gap between supply and demand doesn't ease up until budgets go over $600K. Sellers in areas such as North Scottsdale, Paradise Valley, the Camelback Corridor and Downtown Phoenix still have plenty of competition to contend with, but well-priced, updated, move-in ready homes will still see heightened buyer interest.
The luxury market is doing exceptionally well, however sellers should not expect the stampedes seen in the rest of the market. There are 522 properties under contract over $1M, up a whopping 60% over last year at this time. However there are still 1,657 competing properties for sale in this price range and those that sold in February averaged 5-6 months on the market.
👩🏻‍💼 What You Can Do
If you're looking to buy a home, Contact us today and we can help you put in action a plan that works for you and your family and help you take advantage of appreciating neighborhoods. Whether you are looking to make a move now or five years from now, it's never too early to sit down and game plan! We've got lots of options for financing and access to all of they valley's new construction inventory!

If you're looking to sell your home, we can get you an up-to-date home valuation. Despite being in a strong seller's market, cancellation rates are high from panicked and finicky buyers so you'll want to hire a team of experts who have top negotiating skills, cutting-edge marketing, and extensive market knowledge to help you get from listed to SOLD.

Mindy Jones & The Amy Jones Group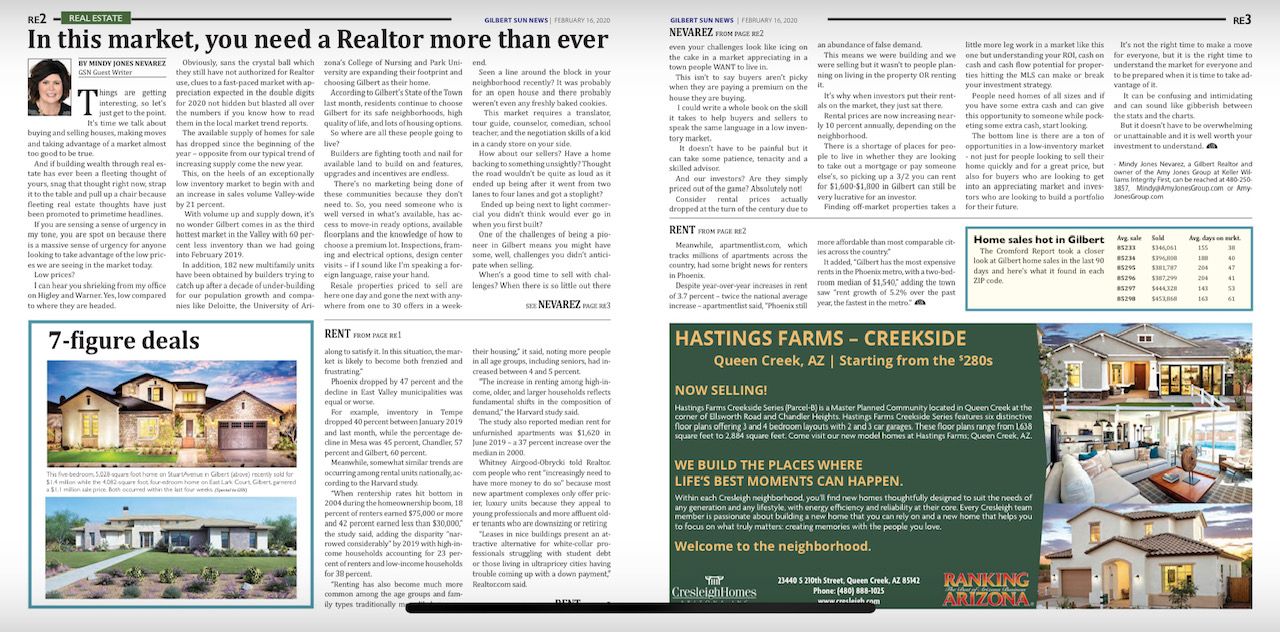 Gilbert Sun News Real Estate Guide February 2020...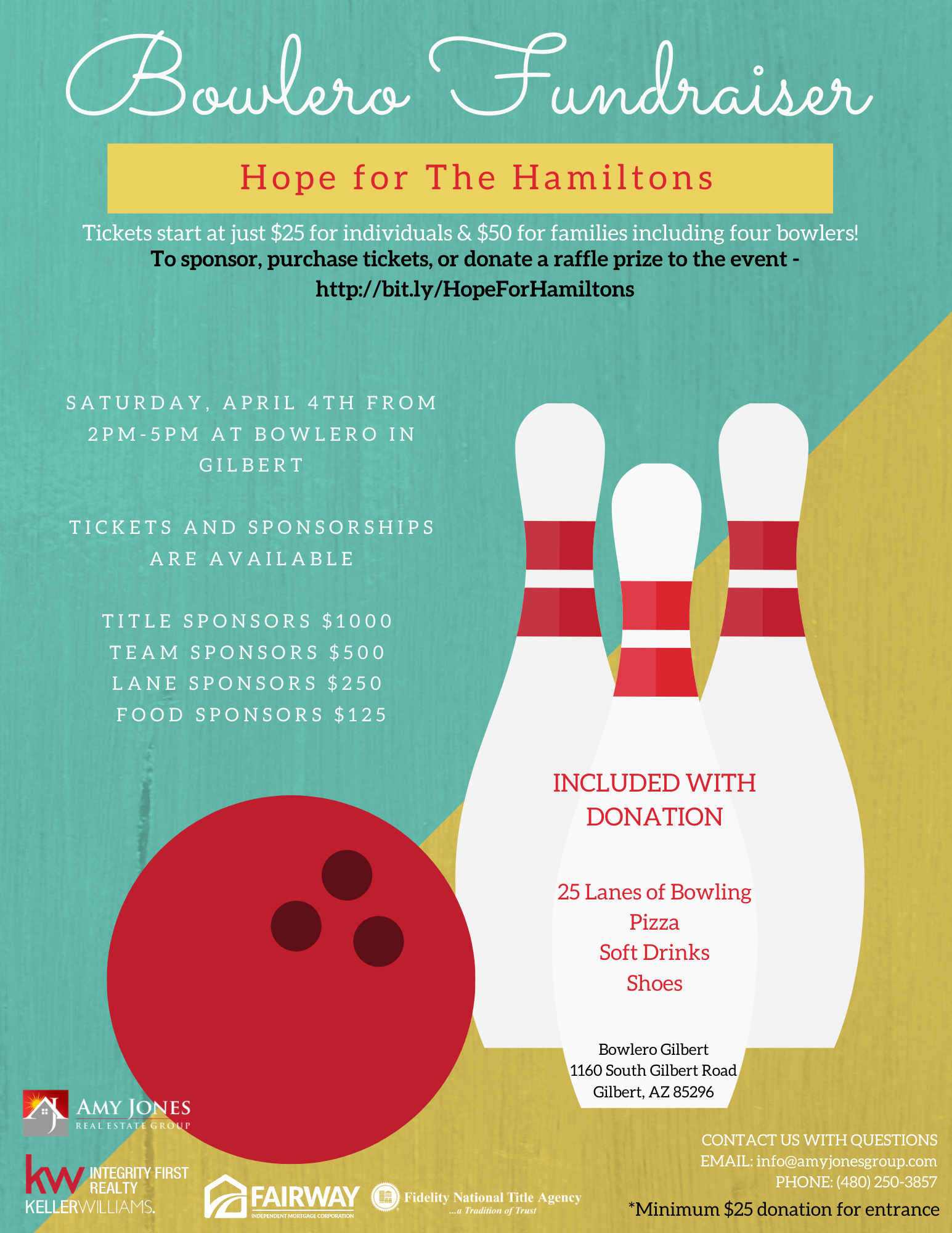 We are friends of Matthew and Melanie Hamilton, a wonderful family of hard working and caring individuals in our community, that have recently undergone very challenging and life threatening times. In January, Matthew was diagnosed with stage 4 colon cancer, which has now spread to his spine. Within a few months he has had over 4 surgeries and has been in the emergency room over eight times dealing with his prognosis. He has been given months, although we are praying for a miracle as Matthew battles this deadly disease.
Together as a community, we are sponsoring a benefit fundraiser "Hope for the Hamiltons" at Bowlero bowling alley in Gilbert on Saturday, April 4th from 2-5pm. In support of the bowling fundraiser, we are offering various levels of corporate and event sponsorships, food and beverage sponsorships, and are holding a large silent auction and raffle to raise additional funds for the family.
Local Business Mixer
Join the Amy Jones Real Estate Group for our quarterly business mixer!

As one of the top real estate groups in the Valley, we are always looking for new businesses to share with our clients.

Come by and meet our team of fantastic agents, as well as other local businesses, while sipping on drinks and appetizers.

This event is being sponsored by our friends at Fidelity National Title Agency - Copper Point.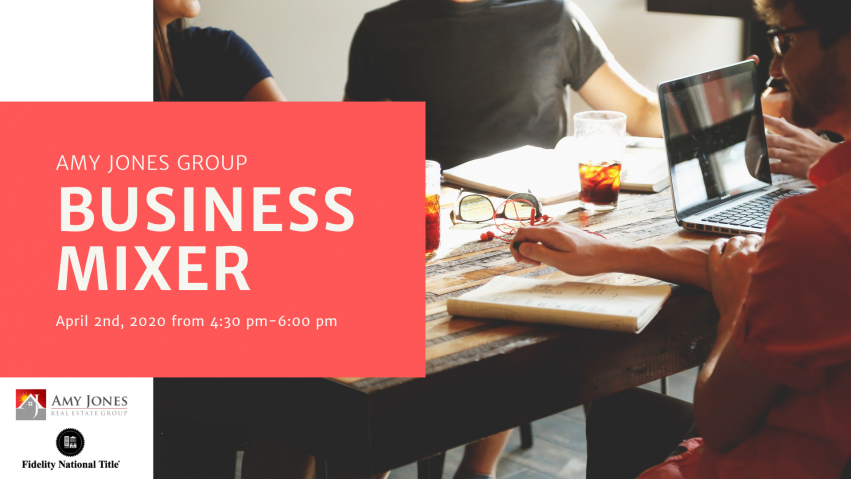 Dustin Mitchell - Team AIR-zona
Team AIR-zona was started with the goal to build a superior HVAC team for East Valley residents to be able to get home repairs and quality installation from people they can trust.
Our Team is driven to make sure you get the best possible experience with any HVAC service, whether that's a new system installation or a quick repair.
We are proud to hire NATE certified technicians who are background checked and drug tested. Our technicians attend ongoing classes to maintain and expand their skills and knowledge of the HVAC industry.
Team AIR-zona has over two decades of industry experience. You can be confident that you will receive the highest level of services.
We provide HVAC, Air Conditioning, Heating, Air Quality, and Duct Design services in Arizona throughout the Phoenix metropolitan area and the East Valley which includes Queen Creek, Maricopa, Tempe, Phoenix, Gilbert, Florence, Scottsdale, Mesa, Apache Junction, Fountain Hills, and Chandler.

🙈 In Case You Missed It...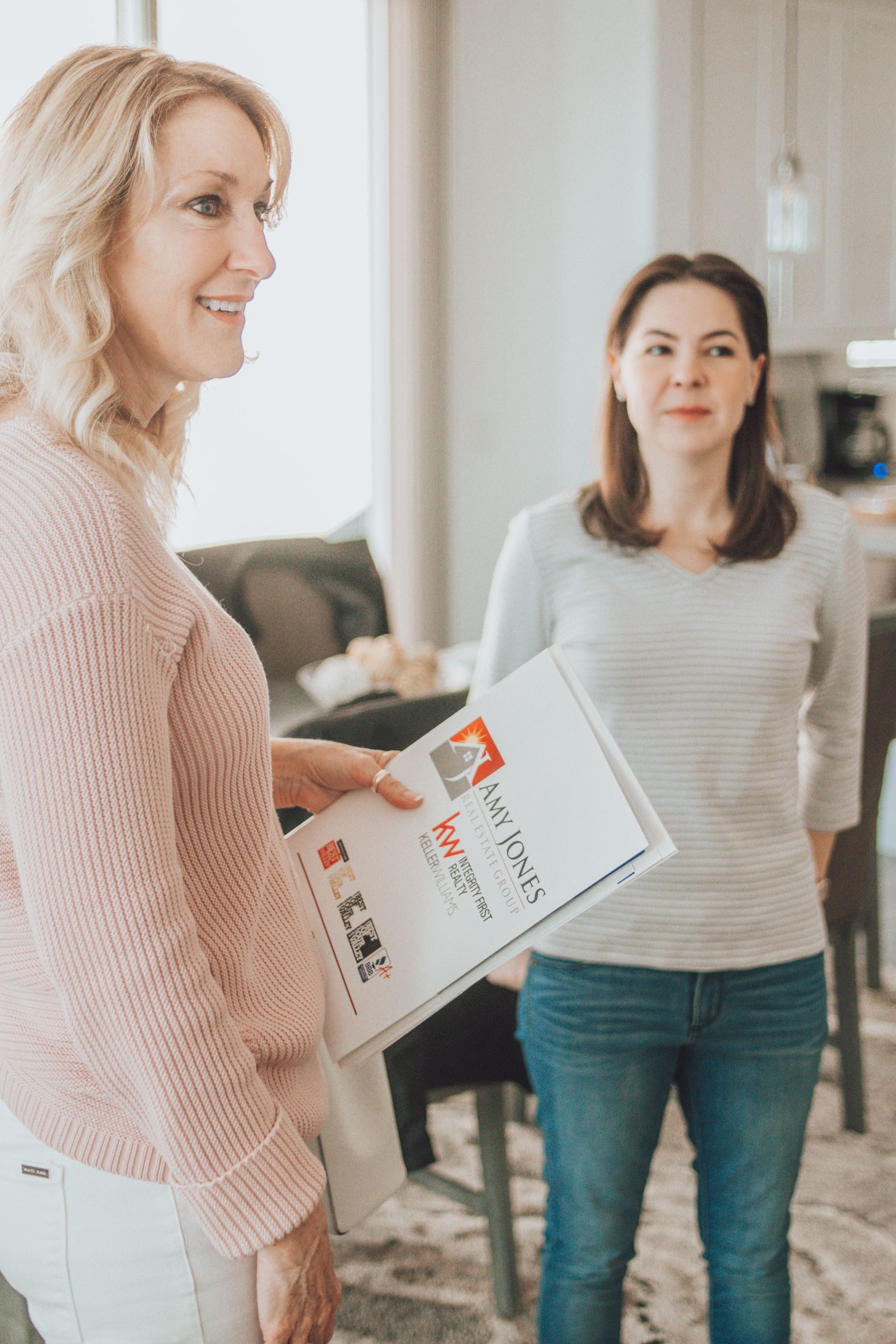 If there's a mantra every first-time seller should memorize, it's this: Expect...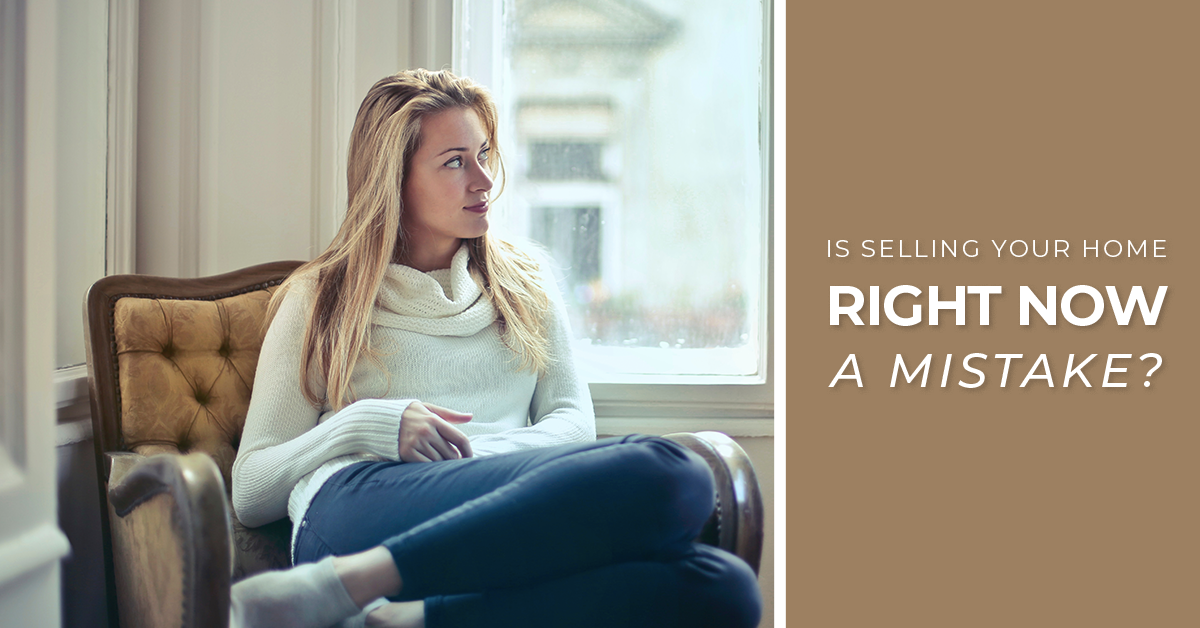 Before going down a long and stressful journey, let's first decide if selling your h...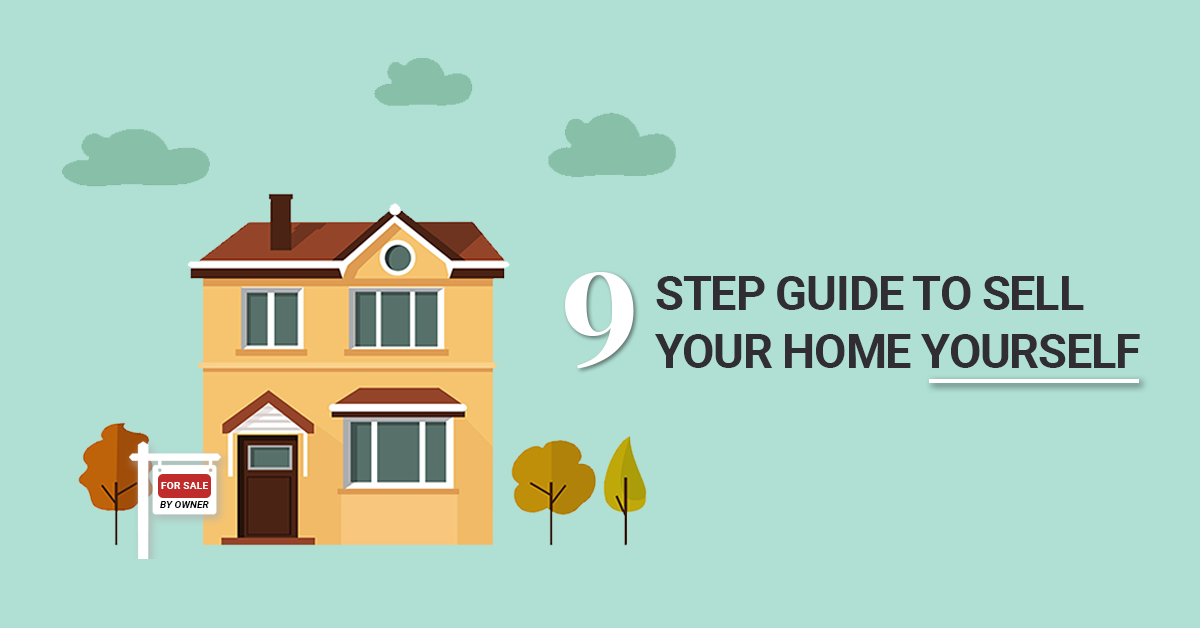 If you're trying to decide whether to sell your home FSBO or work with a real estate...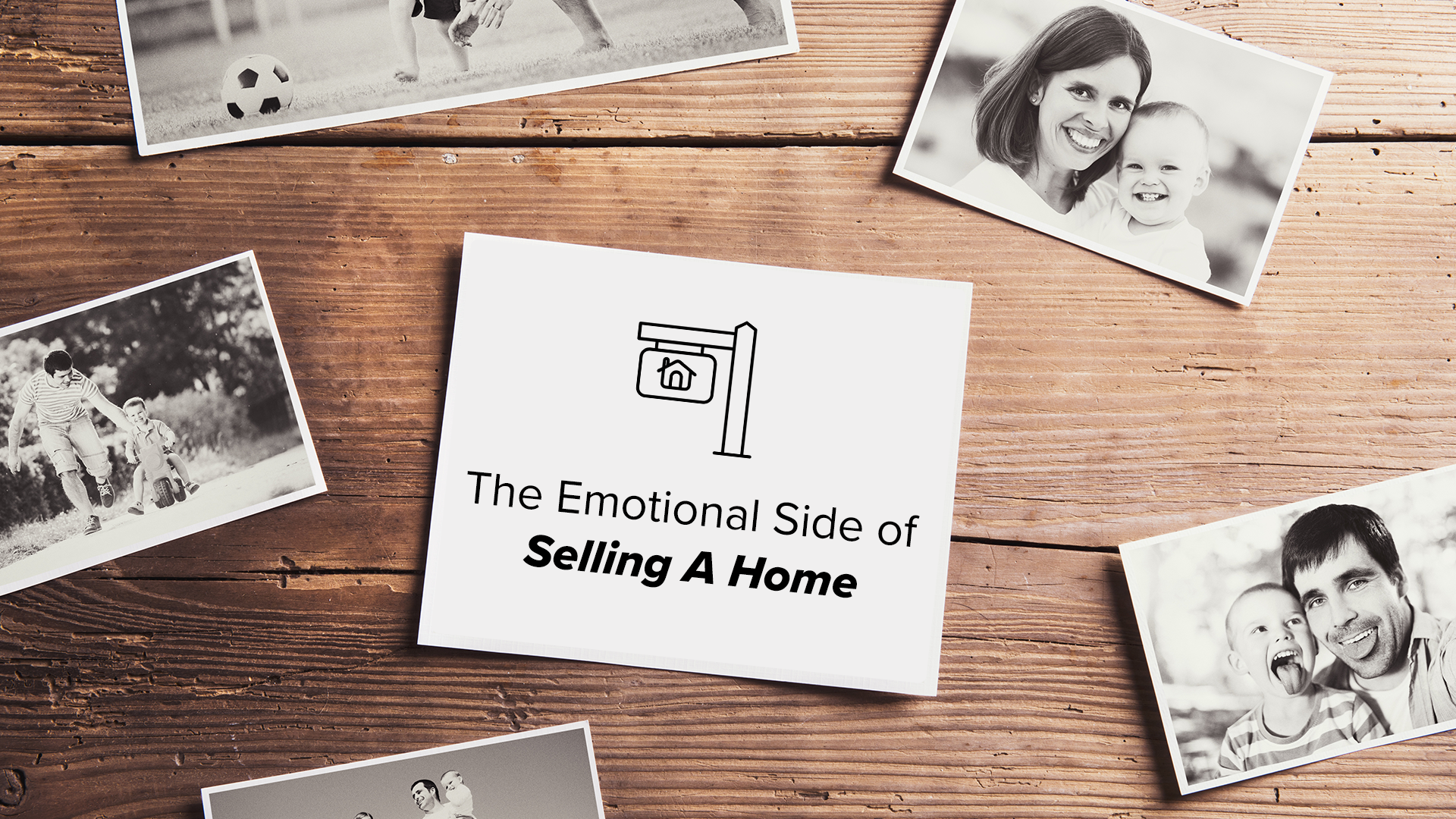 The good news? Though the experience can feel overwhelming and inspire doubts, it doesn&rs...
🔥 HOT on the Market! Don't Miss out!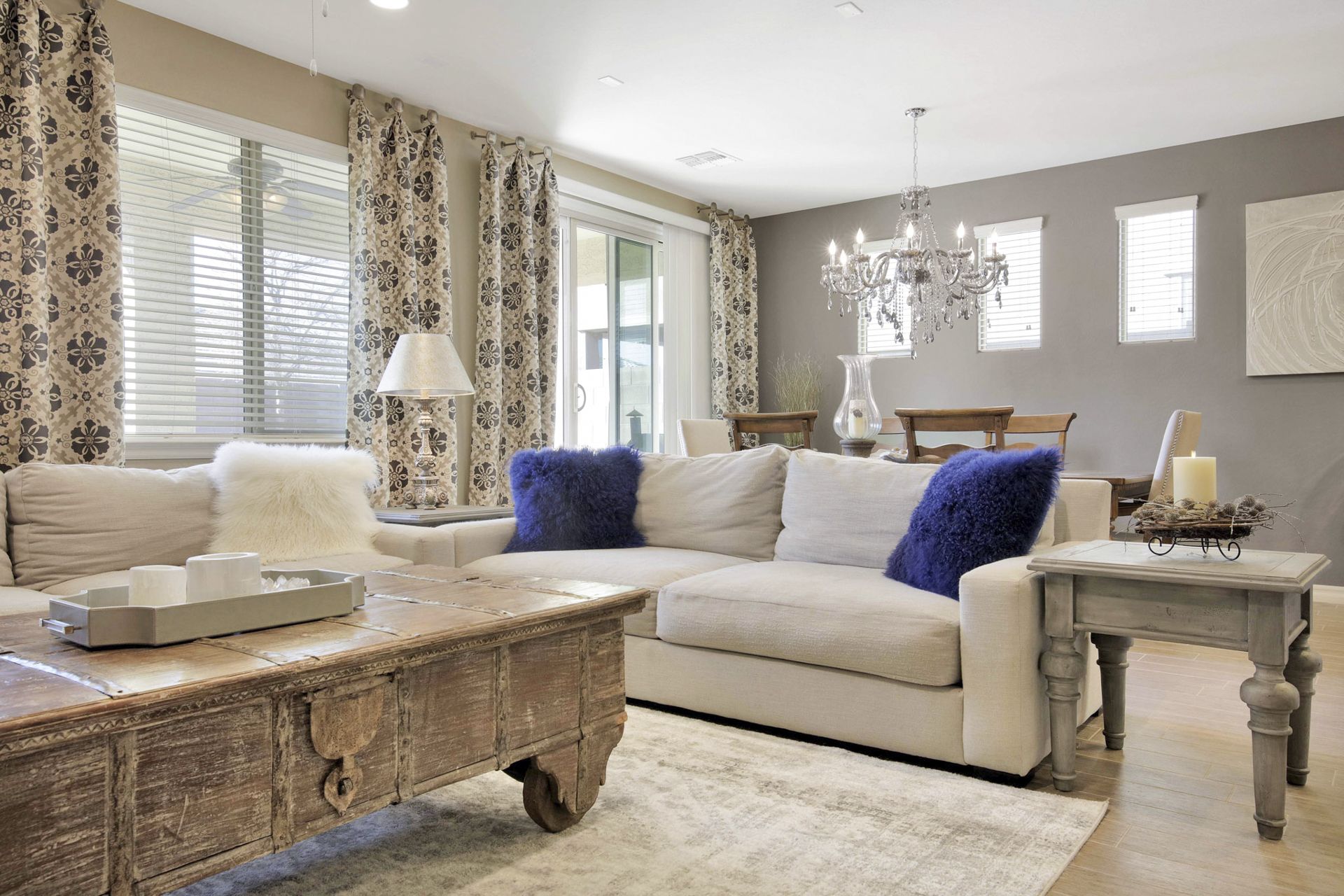 167 E Canyon Way, Chandler, AZ 85248 - Fulton Ranch | Listed by the Amy Jones Group with K...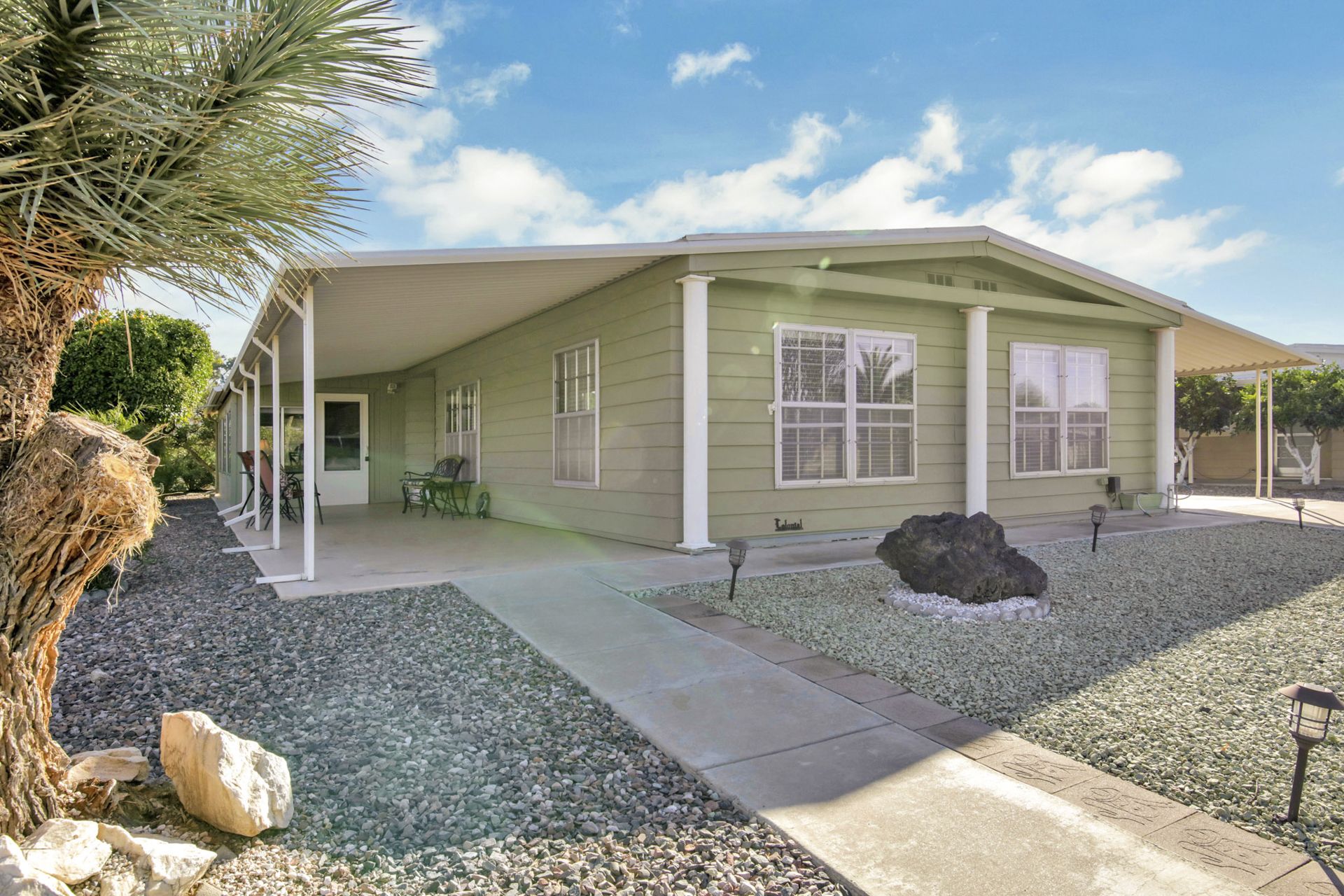 9027 E Michigan Ave, Sun Lakes, AZ 85248 - Sun Lakes | Listed by the Amy Jones Group with ...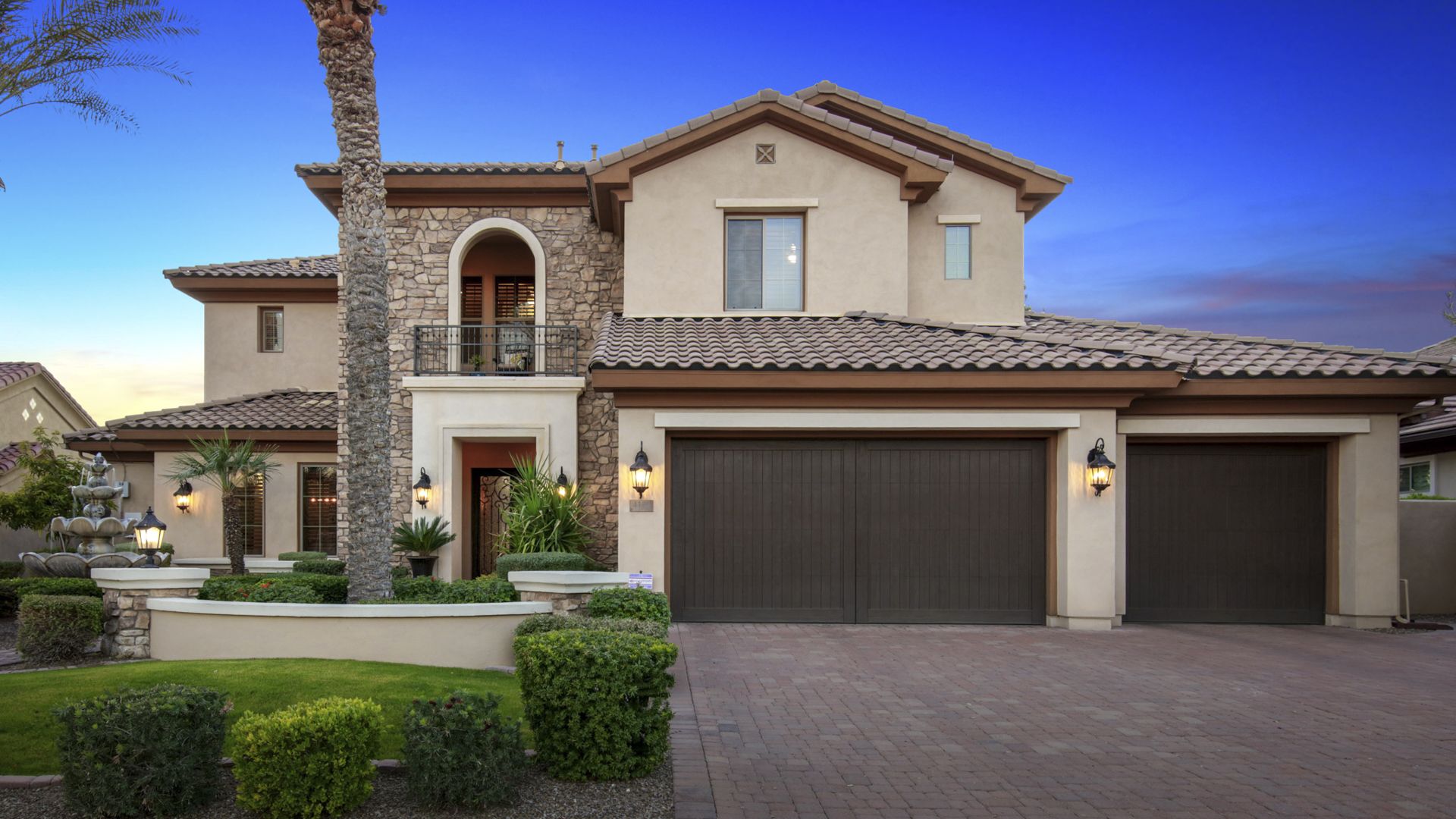 4170 S Pacific Dr, Chandler, AZ 85248 - Fulton Ranch | Listed by the Amy Jones Group with ...
👏
Congratulations! Mazel Tov! ¡Felicidades!
None of this is possible without our amazing clients.
We'd love to help you or someone you love if we haven't already - or help you again!
Here are the buyers and sellers who made big moves last month...
Are you thinking about buying or selling?