What's Up Southeast Valley? October 2020
Fall in Arizona
Welcome back to our What's Up Southeast Valley for the month of October!
Since our last broadcast, there have been many changes within our community, environment, work life, home life and how we conduct our days, including kids going back to school in an online work environment.
We are in this together and are THRIVING together!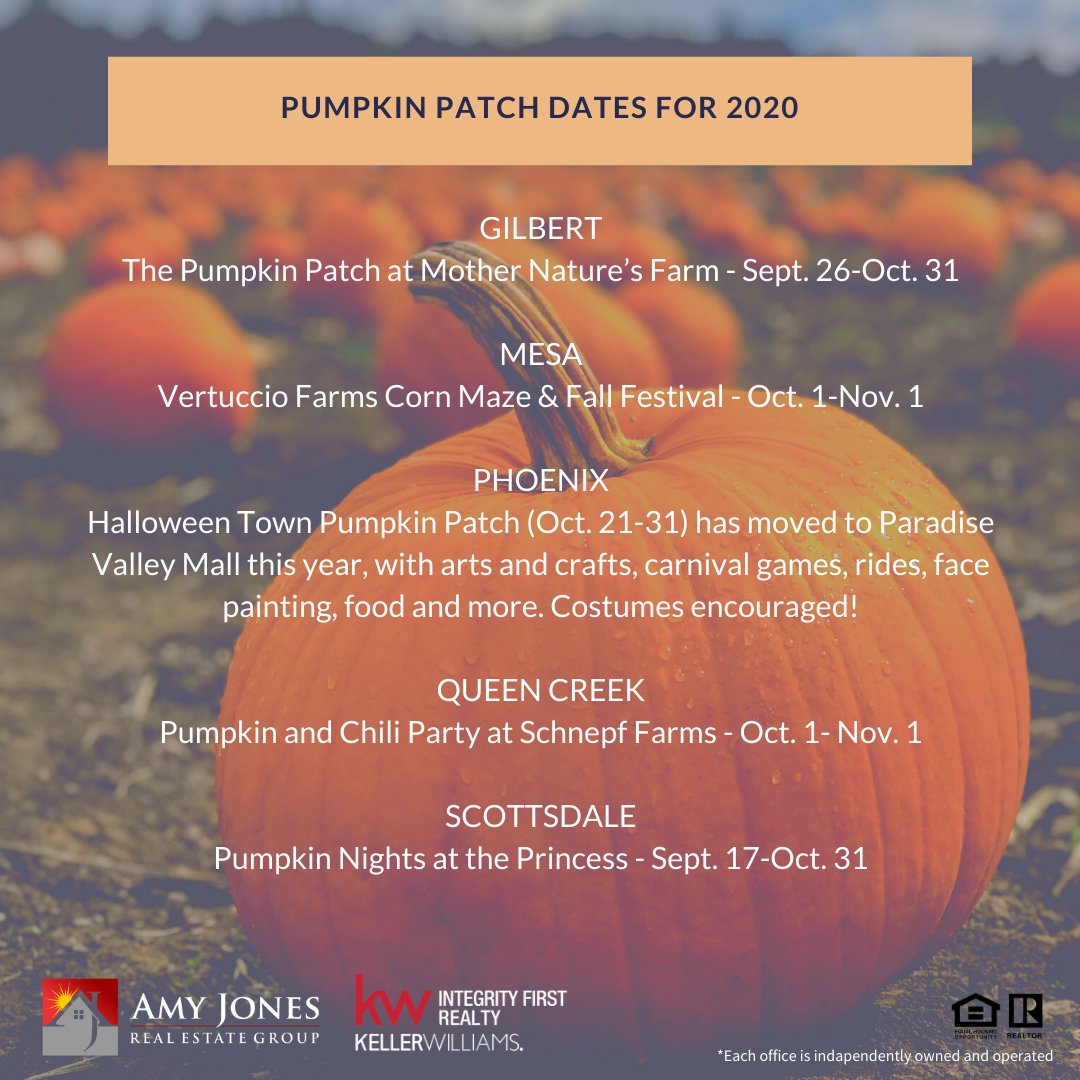 How We Conduct Our Days
We continue to face our daily challenges and uncertain times together. Many of you had kiddos that went back to school in person this month. After all of this year's challenges, we are THRIVING through ALL OF IT. We have remained diligent in supporting our community through highlighting local businesses, giving back through food, water & clothing drives, helping families continue to move forward through weekly COVID-19 challenges and changes, pivoting our business model to meet the needs of our clients & business partners, offering more virtual services, growing our team, finding new ways to thank our current and past clients, reaching as many of you as possible and spreading the word that we are here for you no matter what!
We Are Hiring
The Amy Jones Group is growing! We are hiring Real Estate Sales Professionals to be based out of our Gilbert office. With more than 150 families served in 2019 alone, we are looking for EXPERIENCED agents to join our Southeast Valley team. Known for our excellent client care, exceptional negotiation skills, world class digital marketing, and being trusted advisors in the SE Valley for more than a decade - we are looking for hard working, ethical, creative, real estate professionals who love to learn and thrive in a team environment, where giving back and giving to each other is important to our overall success. For more information on who we are and how to apply, visit https://www.amyjonesgroup.com or send your resume to [email protected]!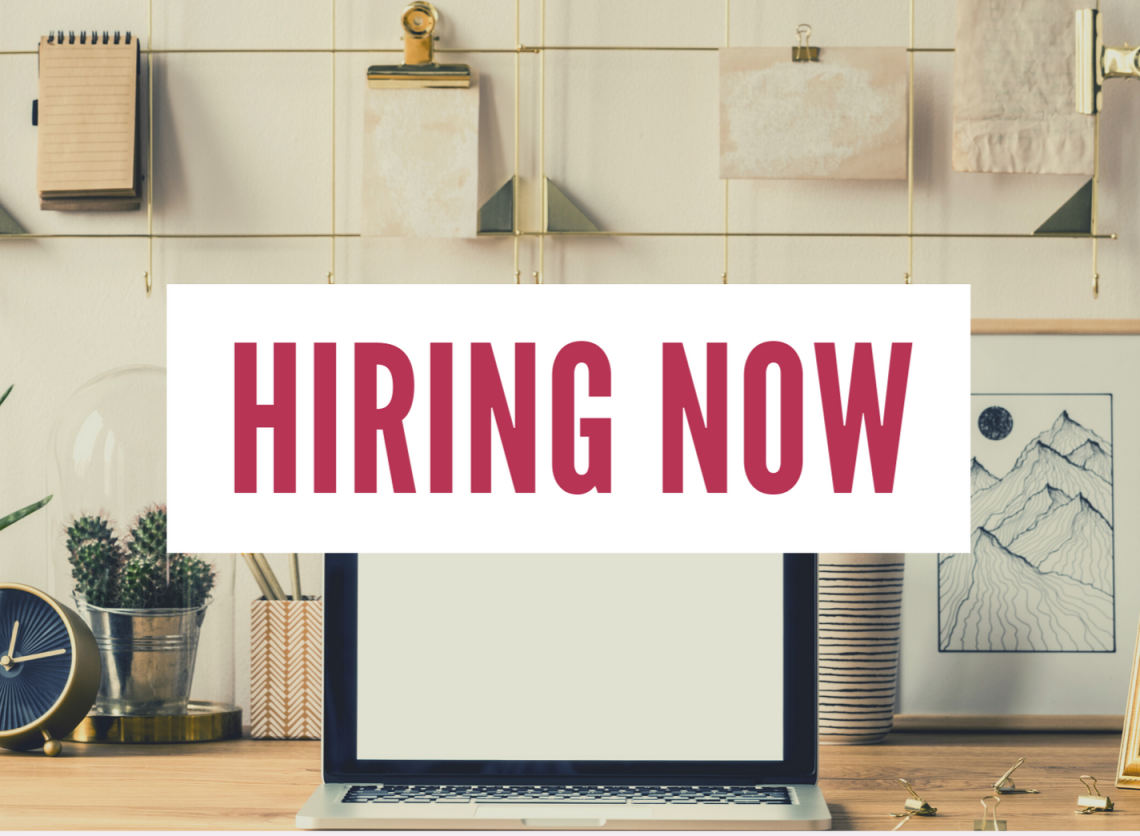 📈 Market Update
As we start to see the temperatures fall and the weather start to begin its seasonal cooling trend, it is clear that the real estate market has no intention of following suit. With nearly 42% less homes available for sale this Fall and more than 20% more homes SOLD last month than in September of 2019, there is no indication that home prices will fall any time soon - making it a good time for sellers to take advantage of prime selling conditions and buyers to capitalize on low interest rates and immediate appreciation upon move-in.
According to the Cromford Report, the ARMLS numbers for October 1, 2020 compared with October 1, 2019 for all areas & types are as follows:
Active Listings (excluding UCB & CCBS): 8,101 versus 13,755 last year - down 41.1% - but up 0.9% from 8,028 last month

Active Listings (including UCB & CCBS): 13,305 versus 17,592 last year - down 24.4% - but up 1.0% compared with 13,178 last month

Pending Listings: 7,999 versus 6,011 last year - up 33.1% - and up 1.4% from 7,892 last month

Under Contract Listings (including Pending, CCBS & UCB): 13,203 versus 9,848 last year - up 34.1% - and up 1.2% from 13,042 last month

Monthly Sales: 9,667 versus 8,022 last year - up 20.5% - and up 4.9% from 9,213 last month

Monthly Average Sales Price per Sq. Ft.: $198.68 versus $169.60 last year - up 17.1% - and up 1.9% from $194.98 last month

Monthly Median Sales Price: $327,000 versus $279,500 last year - up 17.0% - and up 0.6% from $325,000 last month
There are a few trends that we continue to monitor closely including new construction, foreclosure notices and the expectations around the elimination of COVID-19 funds, and what it will take for us to get out of our current inventory shortage. Here are our key take aways!
New Construction
The September numbers for Maricopa County affidavits are in and show the following:
Closed sales totalled 10,667, up 11% from September 2019

New home closings came in at 1,802, up 18% from September 2019 and the highest monthly total since 2007

Re-sales totalled 8,865, up 10% from last year

The overall median sales price in September was $338,000, up 17% from $290,000 in September 2019

The new home median sales price was $370,397, up 5%

The re-sale median sales price was $330,000, up 19% from $277,000
Clearly volume is increasing faster for new homes than re-sales but prices are increasing faster for re-sales. New home prices are low relative to re-sales because they are determined at contract signature. This often pre-dates completion by several months which means the homes eventually close at prices that are below current market value. Many developers are taking steps to remedy that shortfall which will increase builder gross margins but make new homes more expensive.
COVID-19 Relief
Many people are worried about what happens when COVID-19 relief funds run out, here's why its likely not as severe as people think:
Of the 6.1 million homeowners who have been in COVID-19-related forbearance plans, 41% (2.4M) have since exited, with the vast majority of those borrowers currently performing; of those who remain past due, 267,000 are in active loss mitigation with their lenders

Just 54,000 loans are past due and not in active loss mitigation, and 70% of these were already past due in February before the pandemic began to impact mortgage performance

Record levels of equity continue to help mitigate foreclosure risk, with only 9% of homeowners in forbearance having less than 10% equity in their homes

The average homeowner now has nearly $125,000 in tappable equity; an increase of more than $3200 from last year – also a record. These strong equity positions help to provide a backstop to elevated delinquency levels and slow recovery from COVID-19-related impacts.
Foreclosure notices in Maricopa County numbered 99 during September as compared to the record high monthly total of 10,712. Combined with a low forbearance and delinquency rate in Arizona, it's likely that the impact is being overestimated in Arizona.
Long-term Inventory Shortage
Although single-family building permit counts are rising, they are still short of the numbers we saw between 1996 and 2007 meaning that the current increase in new home building is a good thing for the market, but it is unlikely to solve our chronic under-supply problem for many years.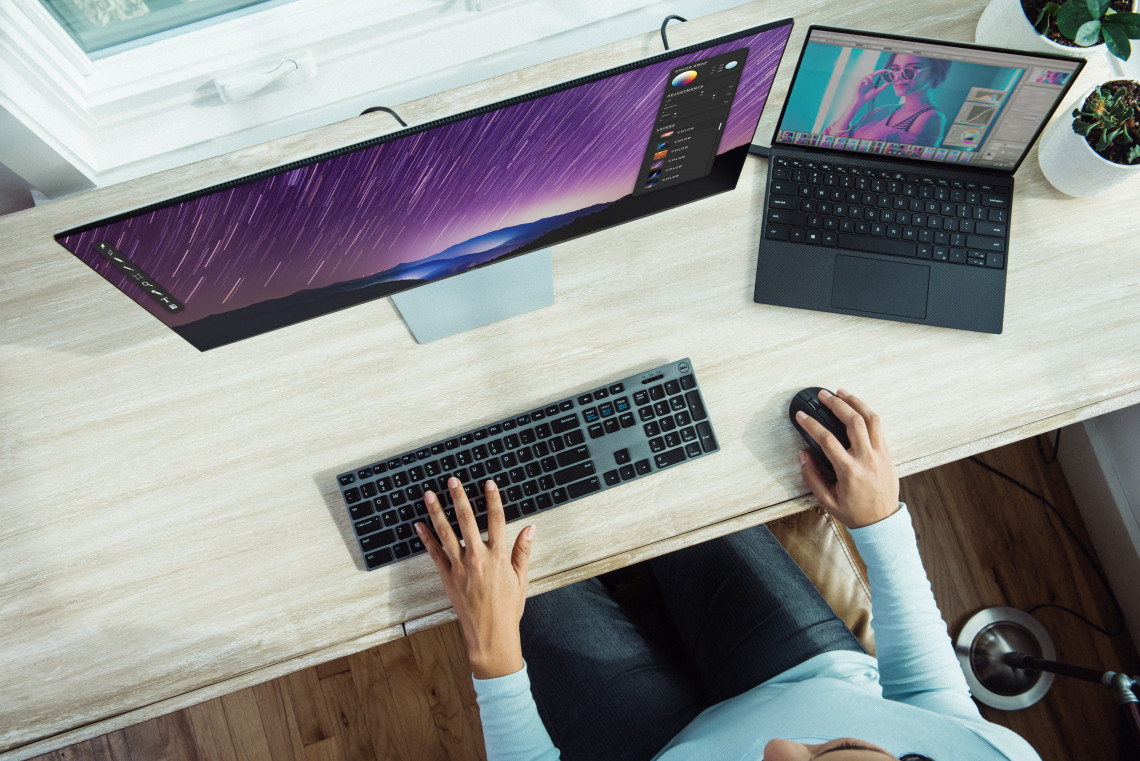 The most important tip we can share with you in this market is simply to know your options. If you own a home, we'd recommend getting an updated evaluation of its value and the market conditions in your area - and if you are buying, definitely make sure your agent is market savvy. Gone are the days that you can walk into a builder and hand them your money if you are a buyer and trust us, knowing how to navigate 12 offers if you are a seller isn't for the faint of heart. The good news is, this is what we LIVE for - this is why we've sharpened the tools in our toolboxes, brought on the best of the best in the industry at the Amy Jones Group (Did we mention that we were hiring? Who do you know?), and are here to serve. We are in this together and if you are ready to see what this might mean for your family, reach out to us - we LOVE seeing it all come together for you.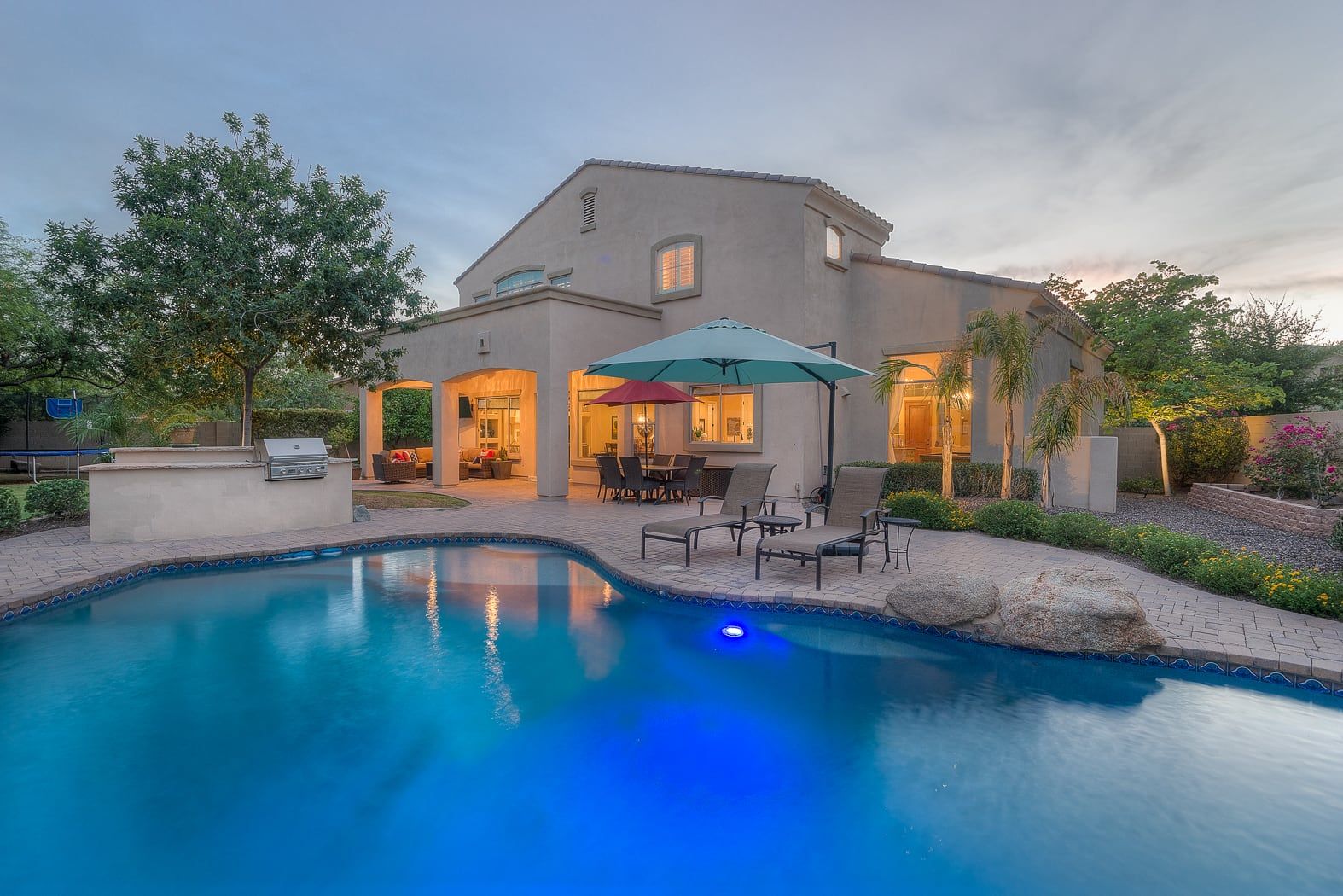 In a digital world, it's nice to connect in person. Schedule a time to talk with the...
ICAN - A Positive Program for Youth
Melissa Kowalski - Chief Program Officer
ICAN is a free youth center in the East Valley that offers programming for youth, teens, families and the community. ICAN's nationally-recognized prevention programming teaches disadvantaged youth real-life skills including goal setting, positive decision making and how to avoid the risky behaviors that are prevalent in the community ICAN serves. ICAN's evidence-based programming equips youth to achieve personal and academic success. Parenting classes and substance abuse education complete ICAN's programming, impacting the entire community.
ICAN is accredited by the National Council on Accreditation, was recently named "Outstanding After School Program" by the Arizona Center for After School Excellence and was a national winner of the 2015 National Exemplary Award for Innovative Substance Abuse Prevention Programs. For more information about ICAN, call (480) 821-4207 or visit www.icanaz.org.
8 out of 10 young people in the areas we serve are living in extreme poverty. Four of those children will go to bed hungry at night and eight will be using drugs or alcohol to cope with the harsh realities they face. Joining gangs becomes a more viable choice than graduation in the community we serve. This is not an option for ICAN. We exist to combat these issues and build strong futures for them and for our community.
Stay tuned for our upcoming LIVE LOVE LOCAL Spotlight on ICAN and visit their website for more information and volunteer opportunities in the meantime!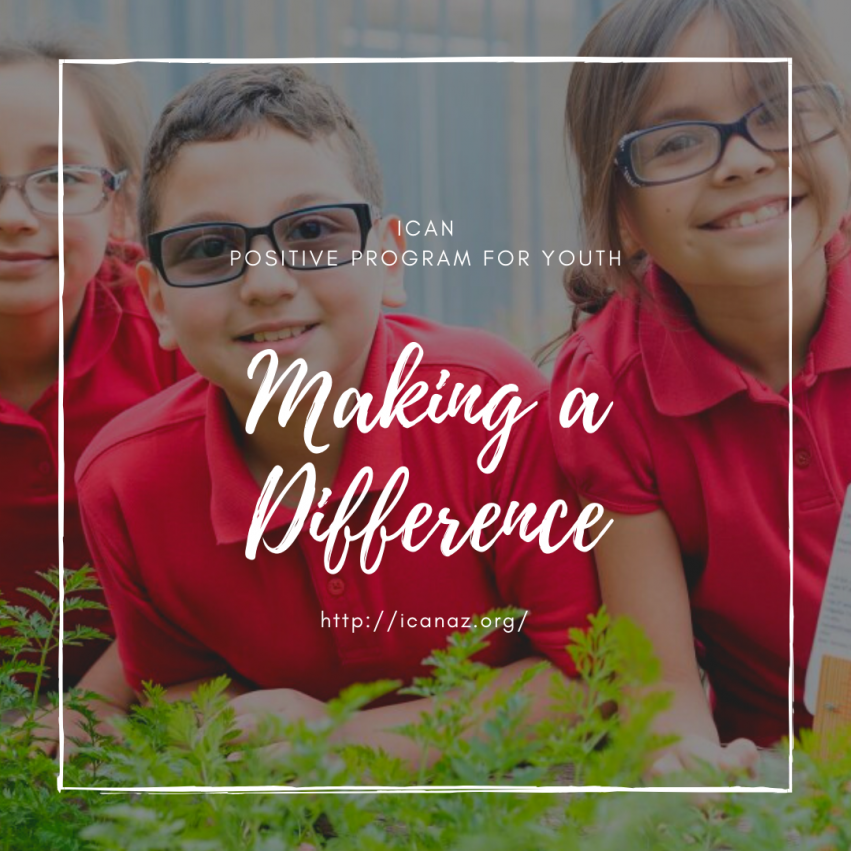 November Food Drive - United Food Bank
Stay tuned for news of updates about the Keller Williams Integrity First food drive with United Food Bank. Providing access to nutritious food through community partnerships, food distribution and education in the greater East Valley and Eastern Arizona. Helping to feed families through the holiday season. More to come on how you can contribute, donate non-perishable food items, volunteer or donate cash.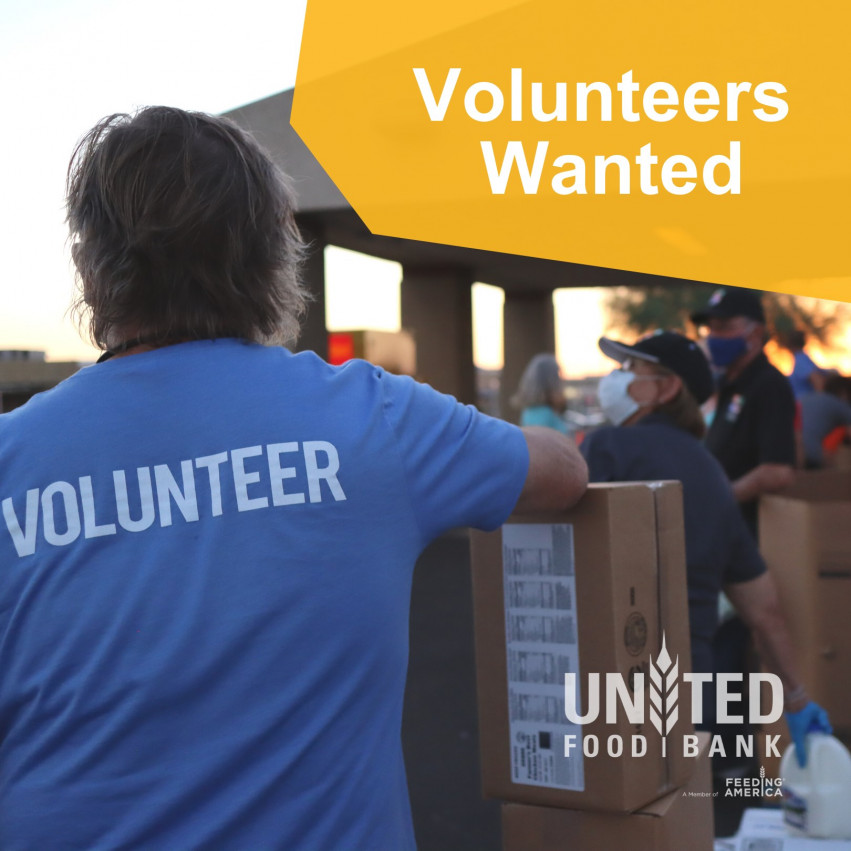 Live.Love.Local - Connecting The Southeast Valley
In the last two months, we were able to connect with 5 local businesses and share their story with you through our social media website. Connecting with the community lights up our souls and we couldn't be more thrilled to get to know those who run our small businesses. It's so important that we support local, especially right now. Each business below is open, taking appointments, reserving parties and staying safe by following our state guidelines. Let's all do our part in keeping the economy alive, so that when it comes time to fully get back to life, we can all thrive once more.
What To Do When You Sell Wednesday's
We have a new series LIVE on Facebook that we're so excited about! We want to provide all of the resources to you as possible during these uncertain times and strong real estate market. Having low inventory presents a challenge to those who are looking to take advantage of receiving top dollar for their homes, releasing their equity or refinancing. Yes, it's a GREAT time to sell your home. But, then what? What are your options to find a home when inventory is low or the wait lists are long at new home build sites? We are here to help.
This week's topic was Lease to Own - How can you access the programs you need to get into the house that you want? The Amy Jones Real Estate Group kicked off the series with Dan White at Fairway Independent Mortgage where we talked about creative solutions for releasing the equity in your home, followed by a visit from Kurt Buckle at Taylor Morrison, then we were joined by Bryan Waddle with Presidential Pools! Our two most recent guests were Jaimee Jenkins with Brewer & Stratton Property Management talking about the rental market/investment opportunities and Aaron Tuttle with Trio talking about their rent to own program. Watch all of the recordings below for tips and reach out to us with any questions on what to do when you sell your home!
Market of The Moment
Every week, our trusted Title partner, Don Czajkowski with Fidelity National Title has a meeting of the minds to talk about the ever changing real estate market, especially right now. This week, Mindy was a featured guest talking about inventory, new home builds, interest rates, tips to release the equity in your home, alternatives and options to give yourself more time to find a property to purchase when selling and what the Amy Jones Group has been up to this month. Check out all of the recent broadcasts below starting with the one from this week!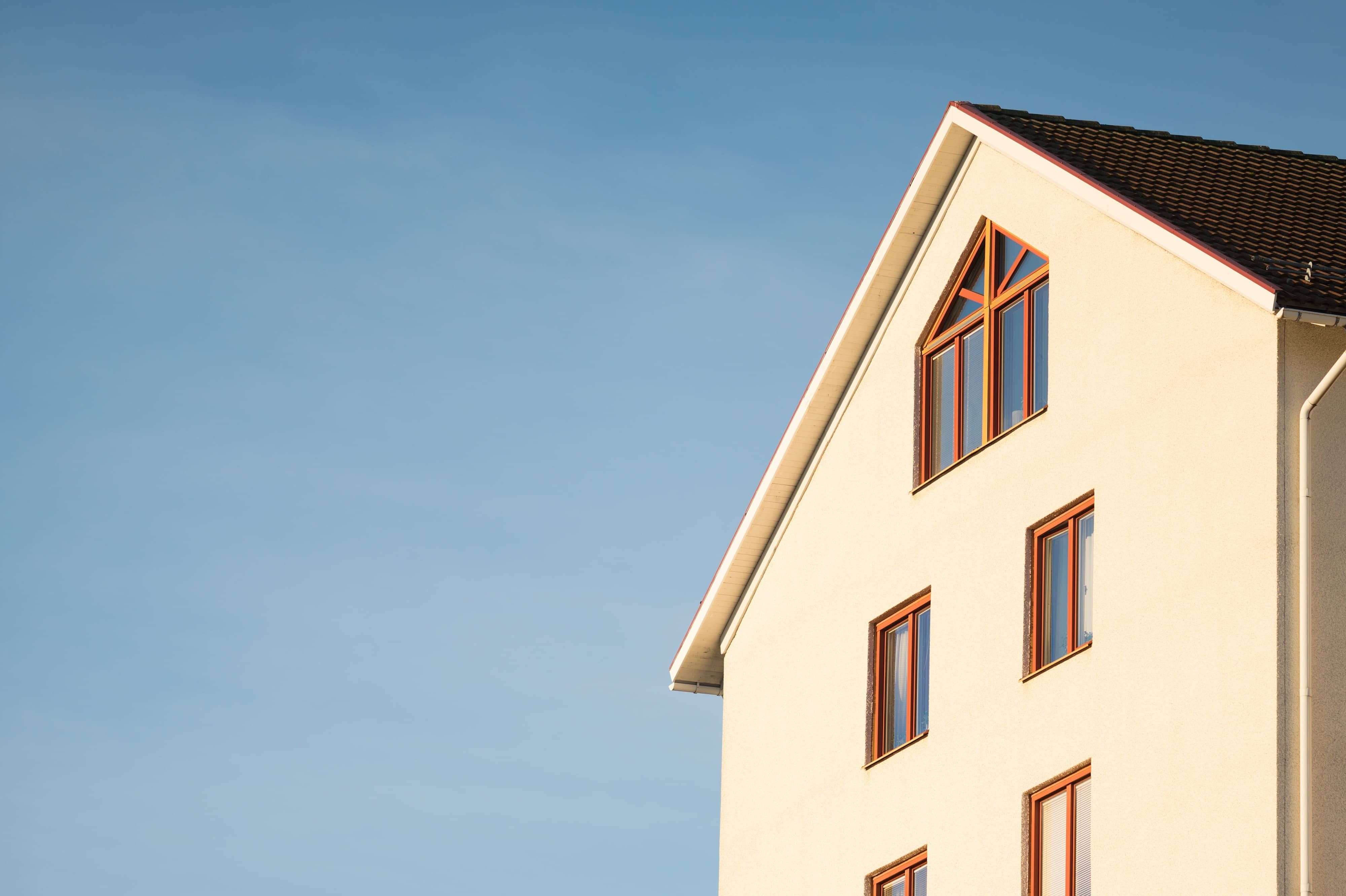 Ten things you'll want to keep in mind when you're buying a new home and selling you...
Have questions about selling your home? Afraid of what happens if you sell and don't have somewhere to go?
Not sure how refinances, home equity lines of credit, or renovation loans work?
Check out this video series for YOU below!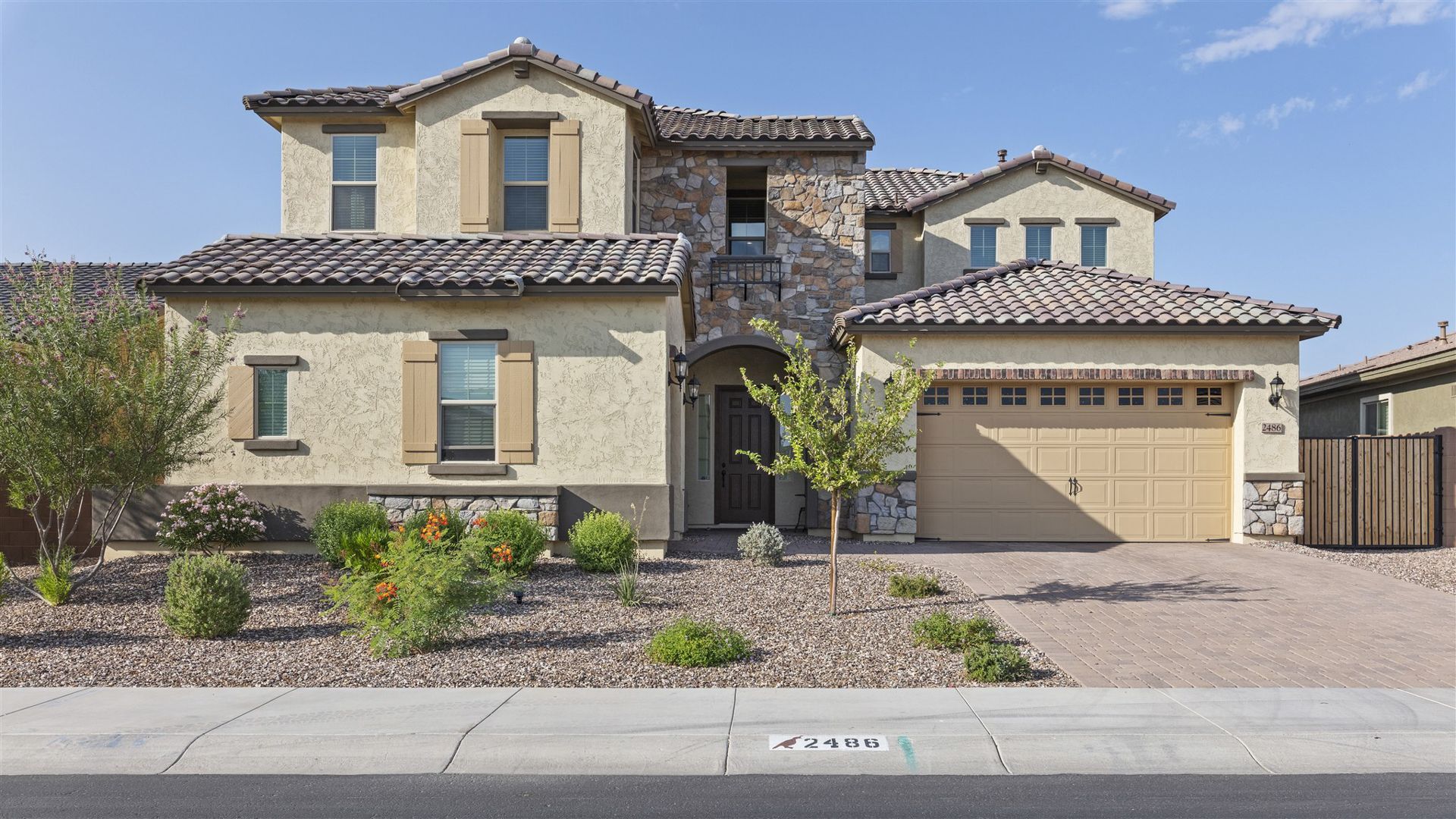 2486 E Bellerive Drive, Gilbert, AZ 85298 - Adora Trails | Listed by the Amy Jones Group ...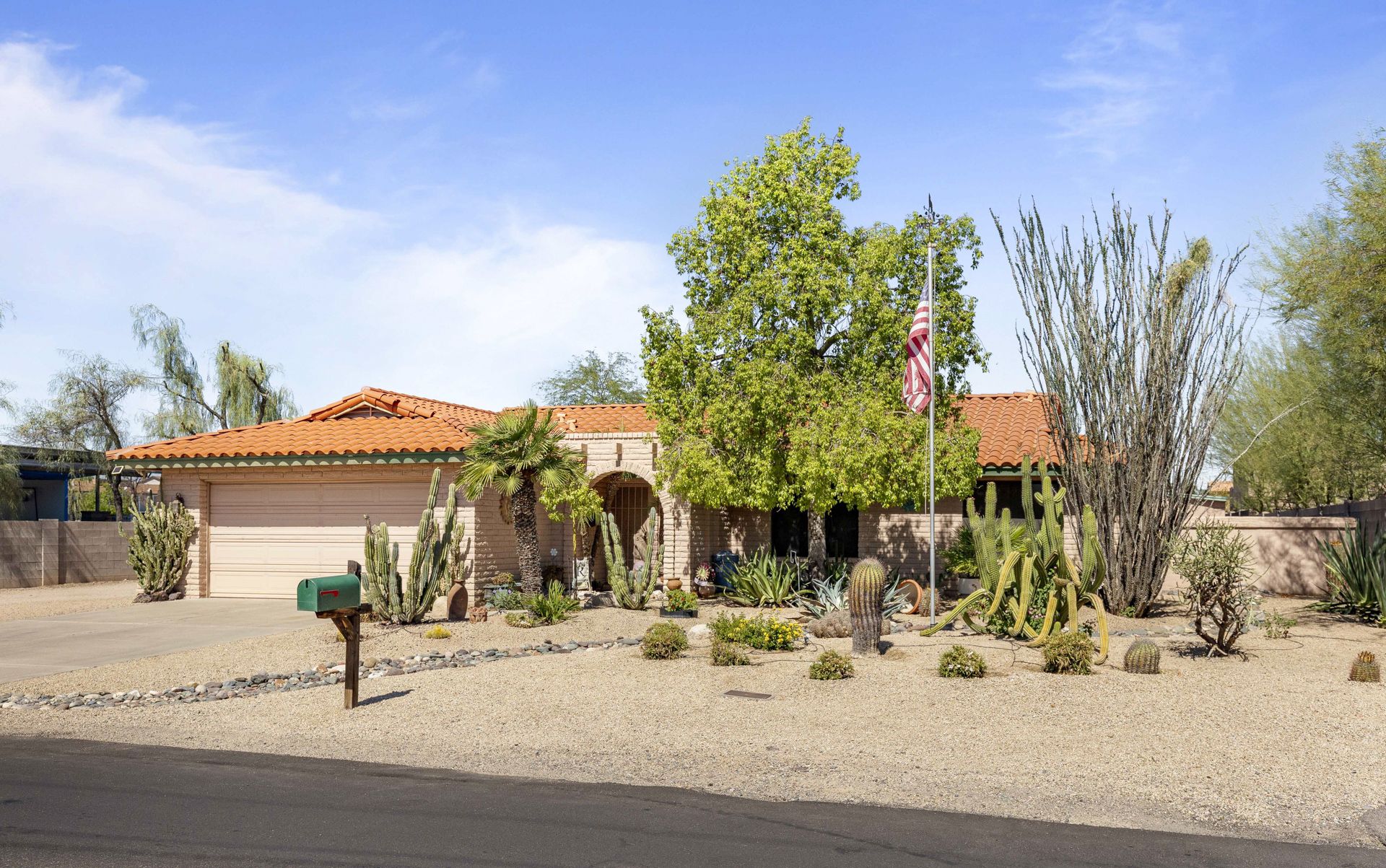 2418 E Contention Mine Rd, Phoenix, AZ 85032 | Listed by the Amy Jones Group with Keller W...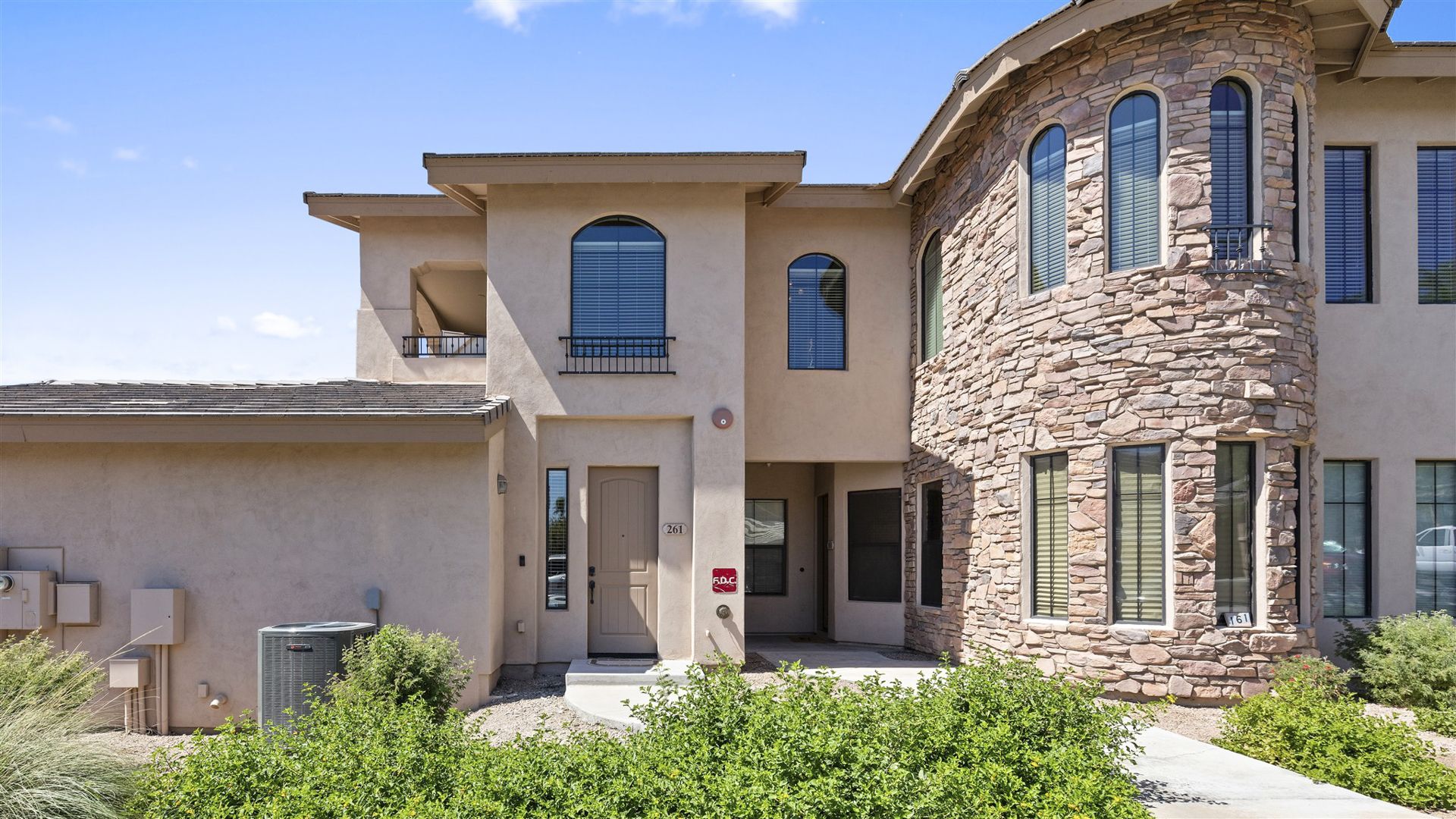 15550 S 5th Ave, #261, Phoenix, AZ 85045 - Vantage | Listed by the Amy Jones Group with Ke...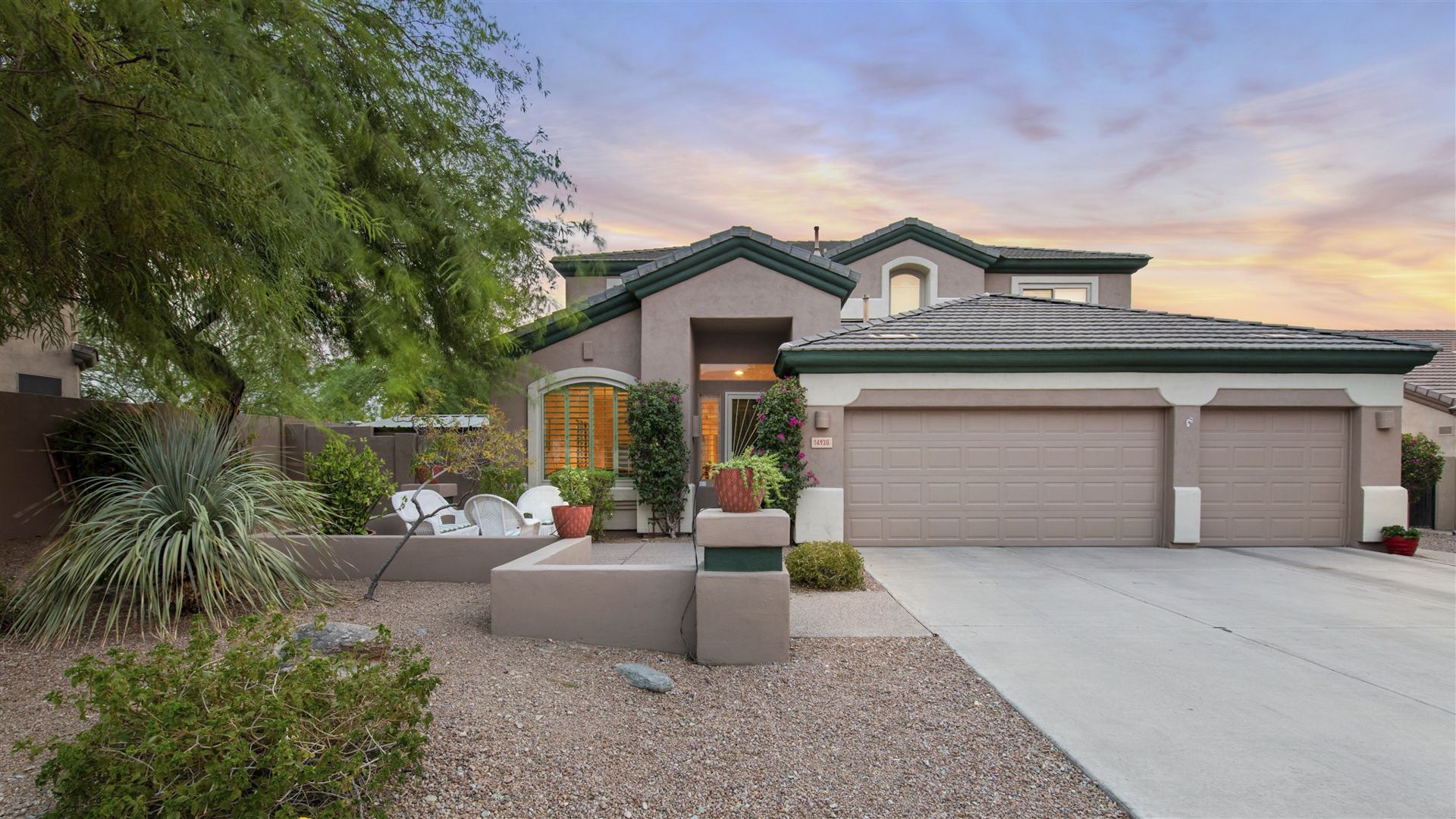 14928 N 107th Way, Scottsdale, AZ 85255 - McDowell Mountain Ranch | Listed by the Amy Jone...
👏
Congratulations! Mazel Tov! ¡Felicidades!
None of this is possible without our amazing clients.
We'd love to help you or someone you love if we haven't already - or help you again!
Here are the buyers and sellers who made big moves last month...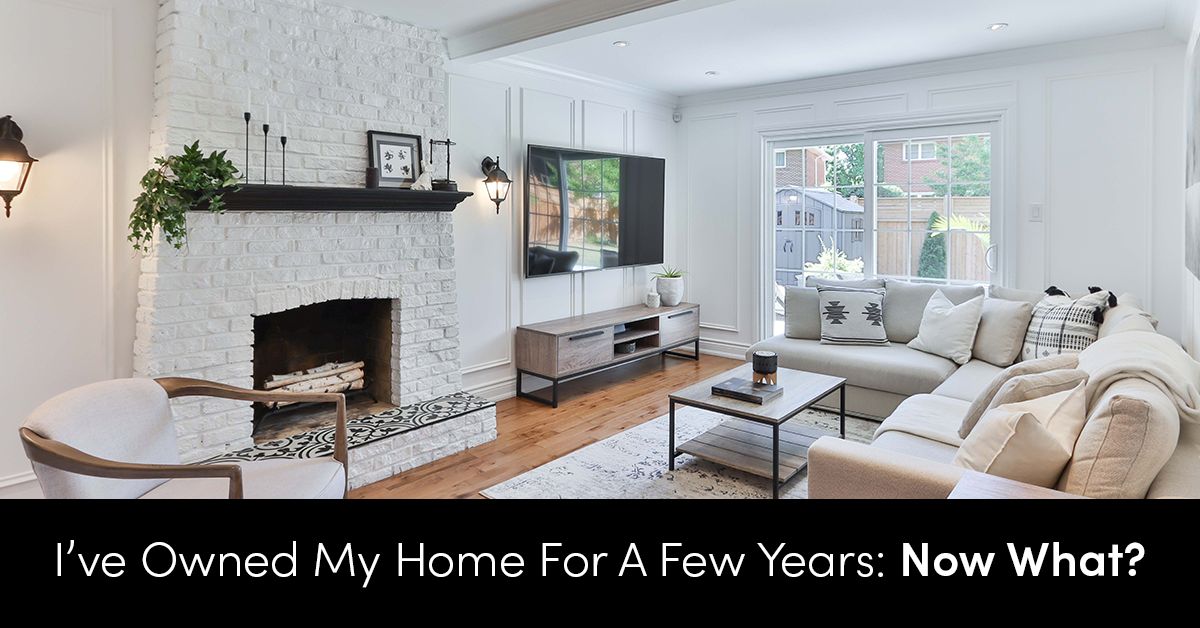 What to think about if you're considering selling after owning it for a few years....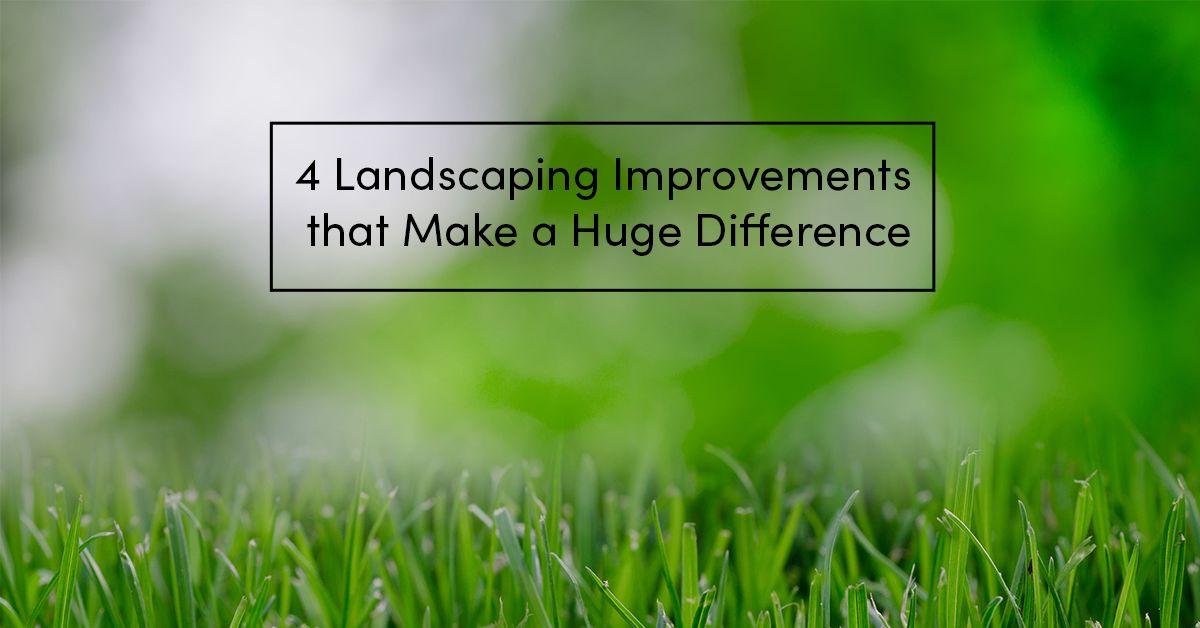 Landscaping is one of the most commonly put-off projects for potential sellers. A put-toge...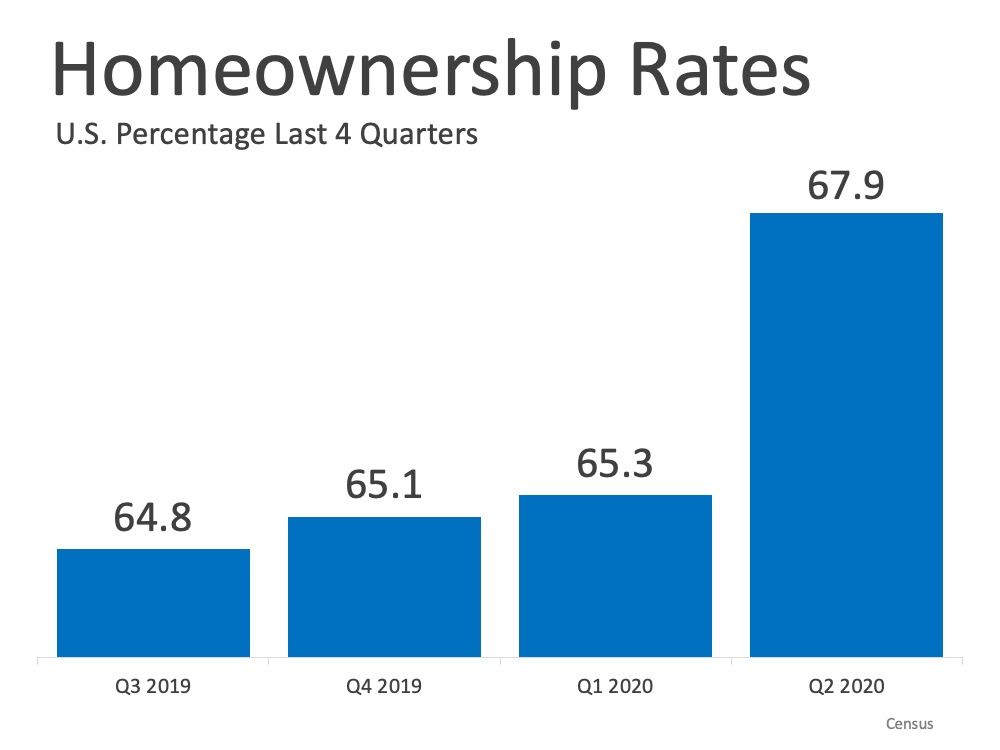 Amidst the many roadblocks, the U.S. homeownership rate rose again, signaling great streng...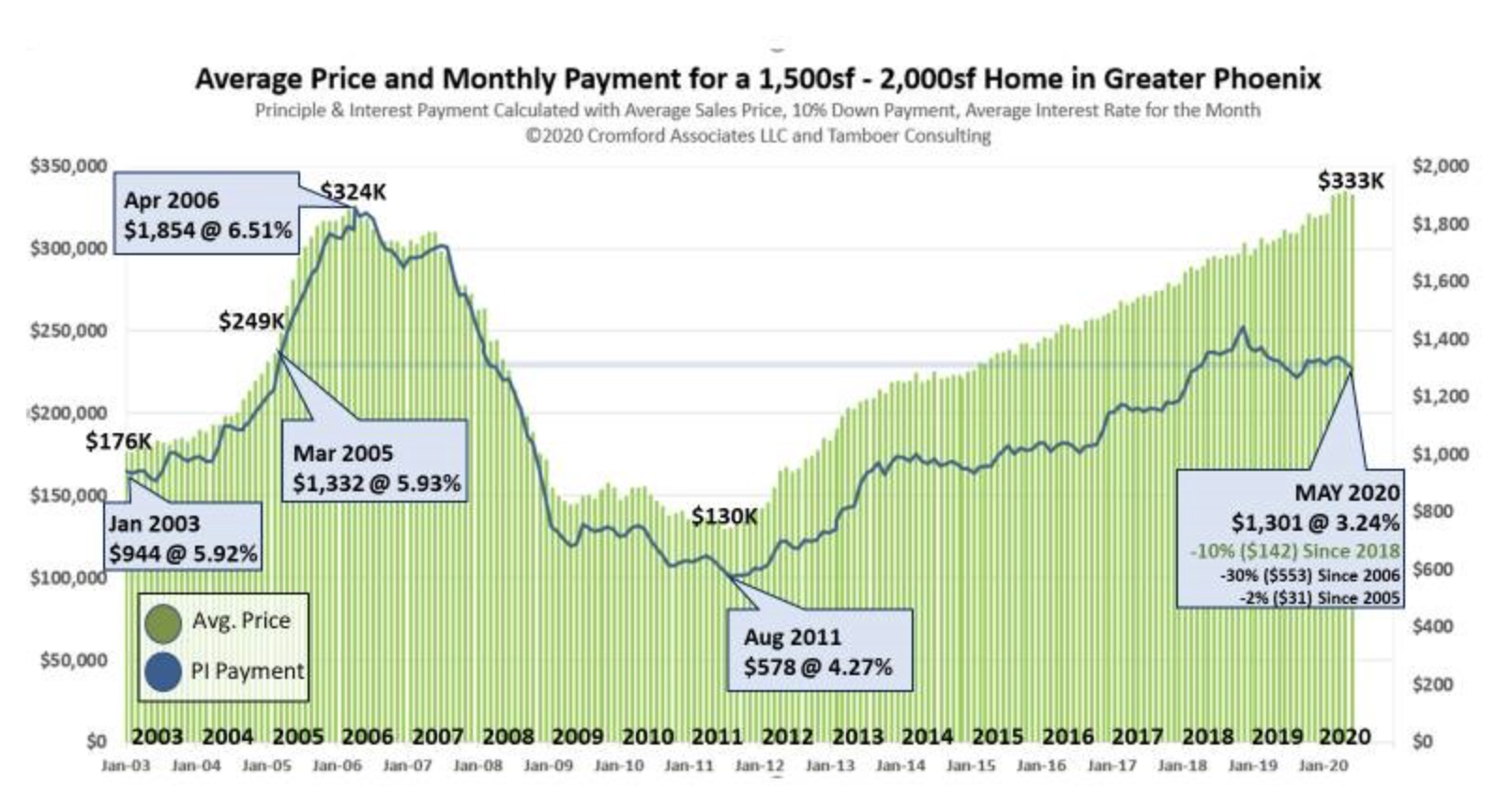 From travel to toilet paper stock at your local grocery store. However, there's another effect you might want to keep an eye on if you're a homeowner: Falling mortgage rates. In the United States, the Federal Reserve cut rates by...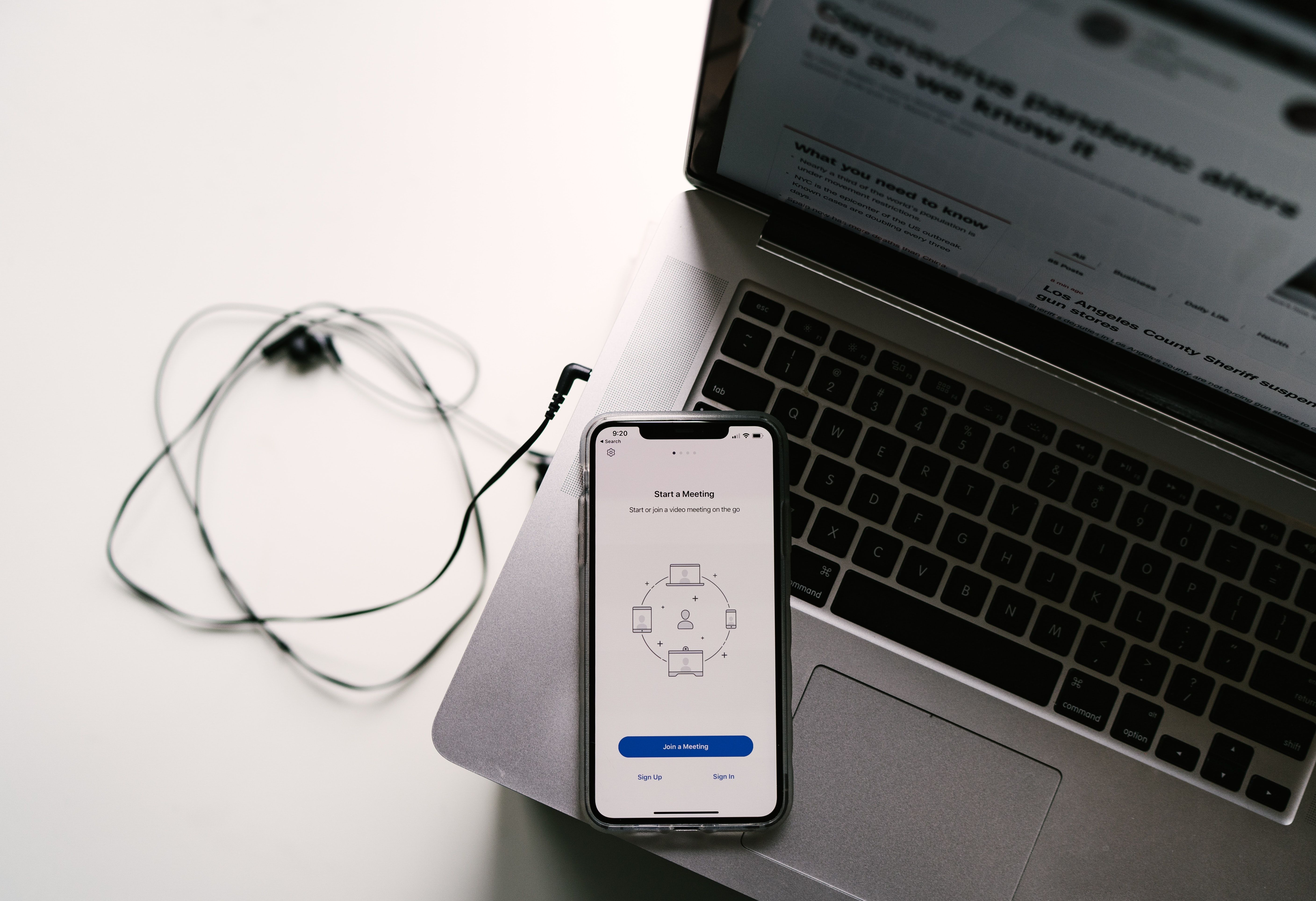 The COVID-19 pandemic has brought social distancing rules that have changed everything from your shopping habits to your work schedule to your social life. But if you're in the middle of selling your home...
Are you thinking about buying or selling?