Totally New Home Tour in 2020 - Kim Ehlbeck
Welcome to My Weekly Blog - Totally New Home Tour
This is Kim Ehlbeck - Your friendly Neighborhood Realtor® with The Amy Jones Group & Keller Williams Integrity First - Bringing you a New Blog for the New Year!
As long as you haven't been living under a rock (and if you have that's ok- I know a good Realtor that can help you move on up), you have noticed that new neighborhoods are popping up all over the valley. Every Tuesday I will bring you information about brand new subdivisions that are being built as we speak. If you or anyone you know is looking for a brand new home please contact me. I would love to help you find the perfect builder, subdivision, lot, and home.
Remember, there is no charge to use a buyers' agent when purchasing a new home and you definitely want someone representing your best interests when buying one of your most valuable investments. **The agent sitting in the new home office is representing the builder (not you) so please make sure to notify me BEFORE walking in to see new homes.**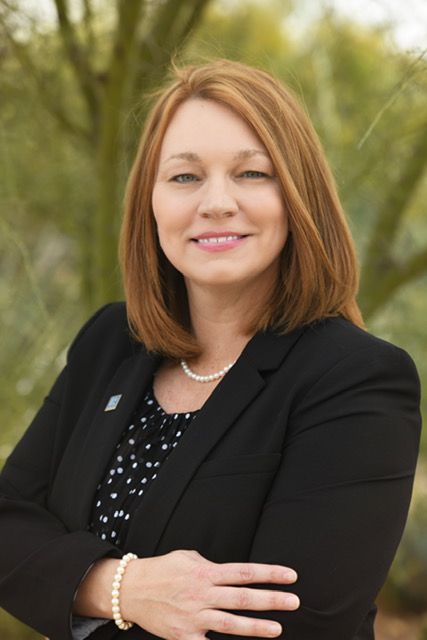 What are the benefits of buying a New
Home in the New Year?
580%
A 10-year-old home will cost approximately 580% MORE in annual maintenance, according to New Home Source
Orchard Heights by Meritage Homes
To get this party started my first featured NEW subdivision is Orchard Heights by Meritage Homes. Orchard Heights is located on the south east corner of Chandler Heights and McQueen Rd. This adorable neighborhood is comprised of 60 one-story homes ranging in 2,000-2,500+ sq. feet. This quiet gated community includes contemporary elevation designs, spacious lots, and a private covered play area perfect for families. With multiple floorplan options Orchard Heights has the perfect layout for everyone!
Smart Home - "Life.Built.Better"
What I loved about walking through their models is the attention placed on new modern details. Their motto "Life. Built. Better." Is really emphasized throughout the entire home. Meritage Homes includes many things with the base price of their homes. Live with More Savings- high-performance toilets, Flow-Smart shower heads, Energy Star appliances, spray foam insulation, Low-E windows, and insulated ducts. Live with Better Health- minimum MERV 8 HVAC, low-to-zero volatile organic compound materials, paints, stains, and adhesives, and Fresh Air Management System are all included. Live with Real Comfort- advanced thermostats, minimum SEER 14 HVAC, conditioned attics, and Low E-Windows. Live with Peace of Mind- M.connected Home Automation Suite, Net-Zero National Builder, Energy Star Certified Homes, and EPA Triple-Certified National Builder.
Increase Your Equity
Now is a great time to consider getting into a brand-new house. As our community continues to grow and prosper you will see your equity increase quickly as the demand for more housing rises. Finding the right home in the right neighborhood for the right price is an important process that I would love to help you with. Please contact me with any questions! See you next Tuesday for another 2020 Totally New Home Tour!
Homes Are Still Available - Inquire Now!
As of early January 2020, the neighborhood has about 30 homes still available. Starting prices currently range from $440K-479K with specs, new builds, and models still in inventory. Completion of new builds are approximately 6 months.
Until Next Time...
Thank you for reading my blog today! If you have any questions about the information on this blog or need assistance with any of your buying and selling needs - Here is my contact information:
Phone - 602-370-7345
Email - [email protected]
Facebook - https://www.facebook.com/kim.ehlbeck