Welcome Back, Weekend Warriors & Happy Memorial Day Weekend
This is the Amy Jones Group's weekly newsletter, detailing current events, virtual options for buying, selling and viewing open houses all from the comfort of your home as an option during this transition.
This week, we're bringing you more resources to help keep you safe and informed during these uncertain times!
Memorial Day & Social Distancing
Although this Memorial Day Weekend looks a little different than years passed, we are still honoring and remembering our fallen soldiers and their families just as much as ever, if not more. The last couple months of quarantine have been tough on a lot of us, especially those who have lost loved ones that gave their lives to fight for our country. This can be an isolating time for these loved ones, so make sure to thank and check on those who were left behind. For all of our veterans and active duty military, thank you for your continued and dedicated service that allows our country to be free!
Enjoy your families and hold your loved ones a little tighter this weekend while having some fun! If you are continuing to stay home or venturing out, there are options for everyone! Some local events are listed below.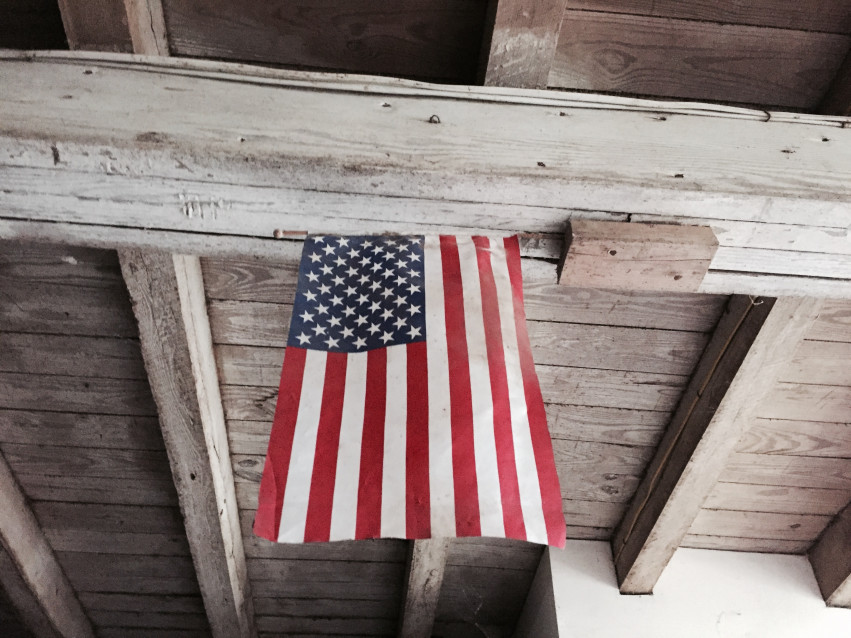 Staying Connected & Providing Community Resources
Getting Back To Enjoying Events
The Gilbert Farmers Market is Back!
Quick Note from Us to You, Our Community: ⠀
👋 ⠀
For those of you coming to the market tomorrow(Saturday) we want to *request* that you read these and do your best. We are all adults. ⠀
❗️⠀
The most important advice that is *Required* to be followed is ⠀
# 3: Leave pets at home.⠀
# 7: You Touch It. You Buy It. ⠀
# 11: Be Patient & Thankful.⠀
☀️ ⠀
We are so excited for another beautiful Arizona weekend with our community. Tag a friend and let them know we are OPEN and our vendors will have goods for sale! ⠀
🍉⠀
Also, the "rush hour" for market is usually from 7AM-8AM, with everyone picking up pre-orders. After that the market has been pretty empty. ⠀
•••💐•••⠀
Gilbert Farmers Market ⠀
Located in Downtown Gilbert ⠀
Gilbert Rd. Between Guadalupe/Elliot ⠀
West of the Iconic Water Tower ⠀
Hours: 7AM-11AM⠀
OPEN Every Saturday!⠀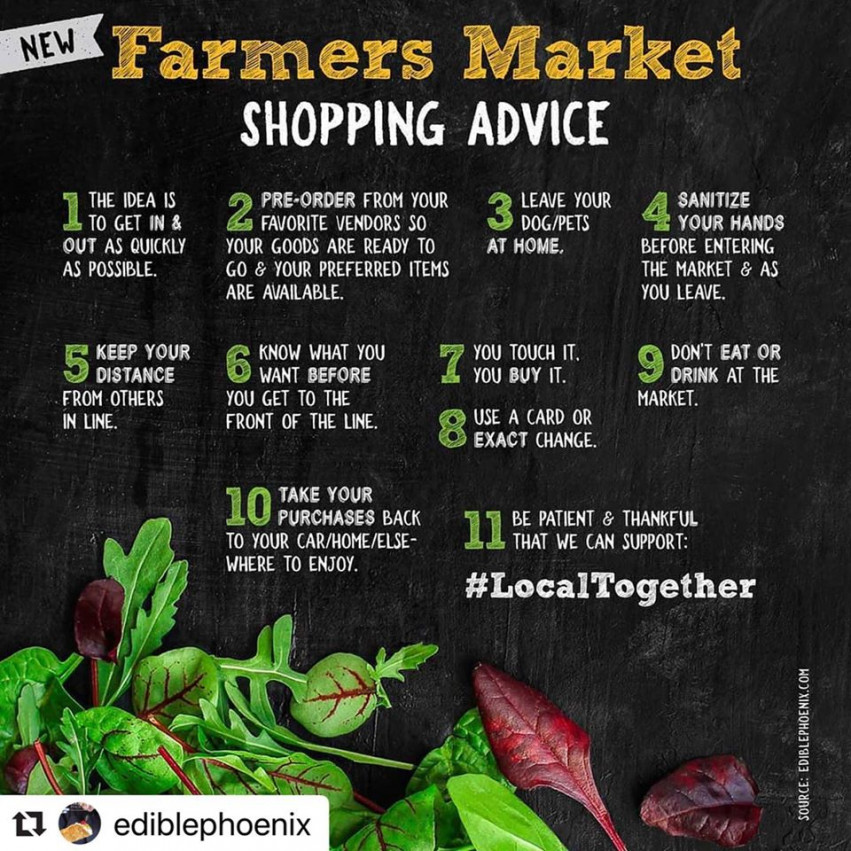 Smoking Out Memorial Day BBQ with Chef Dave - Mesa
Saturday, May 23rd from 11:00 am to 9:00 pm
Chef Dave is proud to serve up a smokin' pork rib bbq with all the classic fixings! Juicy bbq pork ribs by the half or full rack basted with our handcrafted sweet chili bbq sauce. Served with roasted red potato salad, maple baked beans, and watermelon. Classic!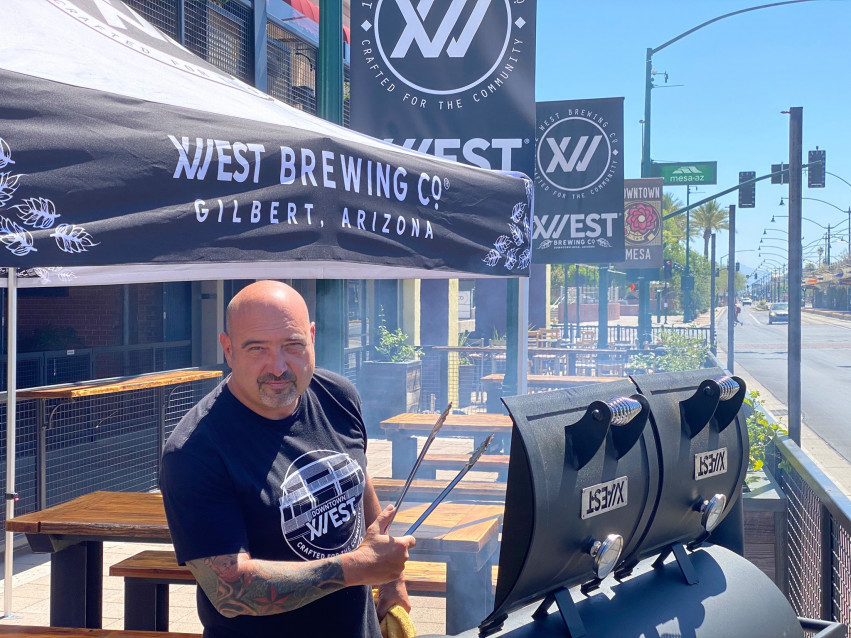 Breakfast Club @ AR Workshop - Gilbert
Saturday, May 23rd from 11:00 am to 1:30 pm
Every Saturday morning to make some new, trendy or classic home decor! Pick from most of our wood and canvas projects and 1000s of designs!

Register online at www.arworkshop.com/gilbert and we will have all of your materials ready to go for a fun and productive morning out!
They will lead you through each step and then you get to take home your new creation and proudly display it at your home!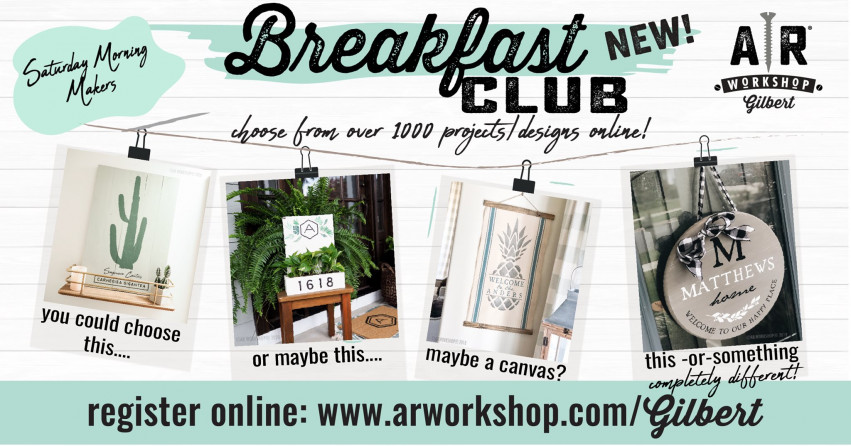 YOGA in the Park ~ Chandler
Sunday, May 24th from 9:00 am to 10:00 am
YOGA IN THE PARK ~ SOCIAL DISTANCING ADDITION:
THIS will be the LAST YITP till after summer...YOU don't want to miss out on this one ☝!!!!

Again, this is an extremely challenging time for your families and community as we embrace these new "normals" while connecting through community...

As we have ALL (I'm certain), been actively monitoring COVID-19 (coronavirus). Listening to County, State, and Federal health officials, and following recommended guidelines to prevent the spread of COVID-19.

Please be assured, MUCH thought has gone into this post and offering.
We will be outdoors in a large space so let's make sure to utilize that space...I know for some of us this has been OUR weekly sanity until our state/country "normalizes" again.

They WILL be having YOGA in the Park ~ YITP this week. However, they're strongly suggesting the following:

• If you don't feel good or if you feel off or had a fever in the past 72 hours ~ DO NOT COME...we will miss you and be so very happy to see you again when you are well!
• At LEAST six feet between you and your neighbors mat.
• Sanitize yourself, your mat, and your space
• Consider NO hugs, NO handshakes at this time

I greatly appreciate the support of our families and yoga community as we remain committed to the health and safety of our mind, bodies, and spirits.
🙏🕉❤️

Suggested Items: YOGA mat, hat, water bottle, towel, sanitizer, sunscreen & AMAZING energy to share ✨

Cost: Donation Based Class $$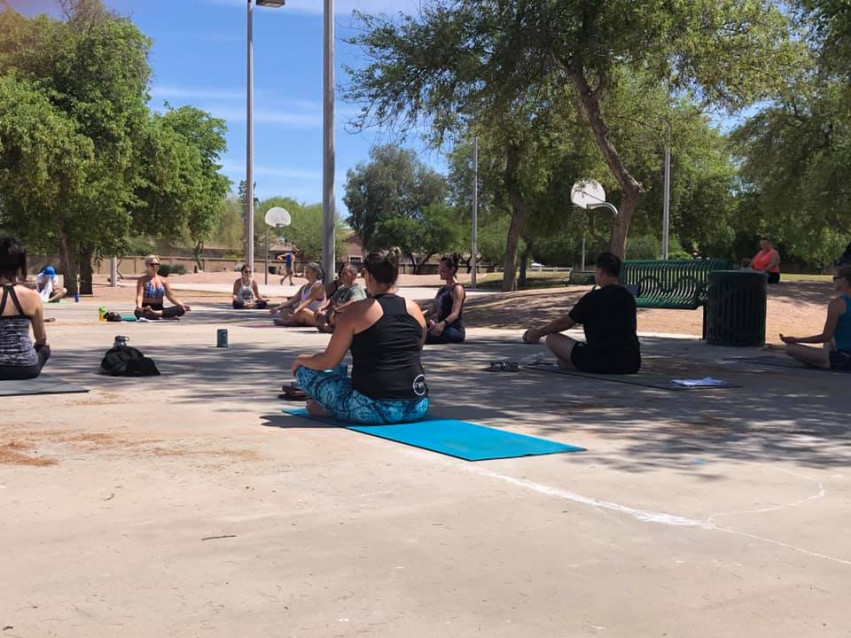 The process of buying a home can be overwhelming at times, but you don't need to go t...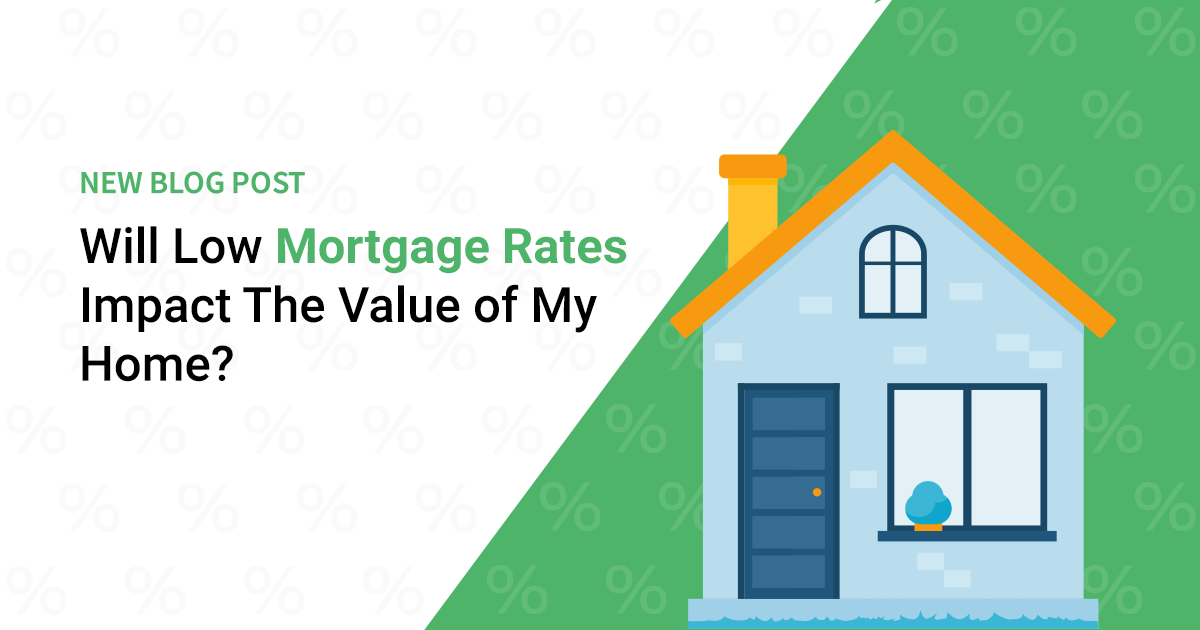 The COVID-19 pandemic has had an effect on everything. However, there's another effe...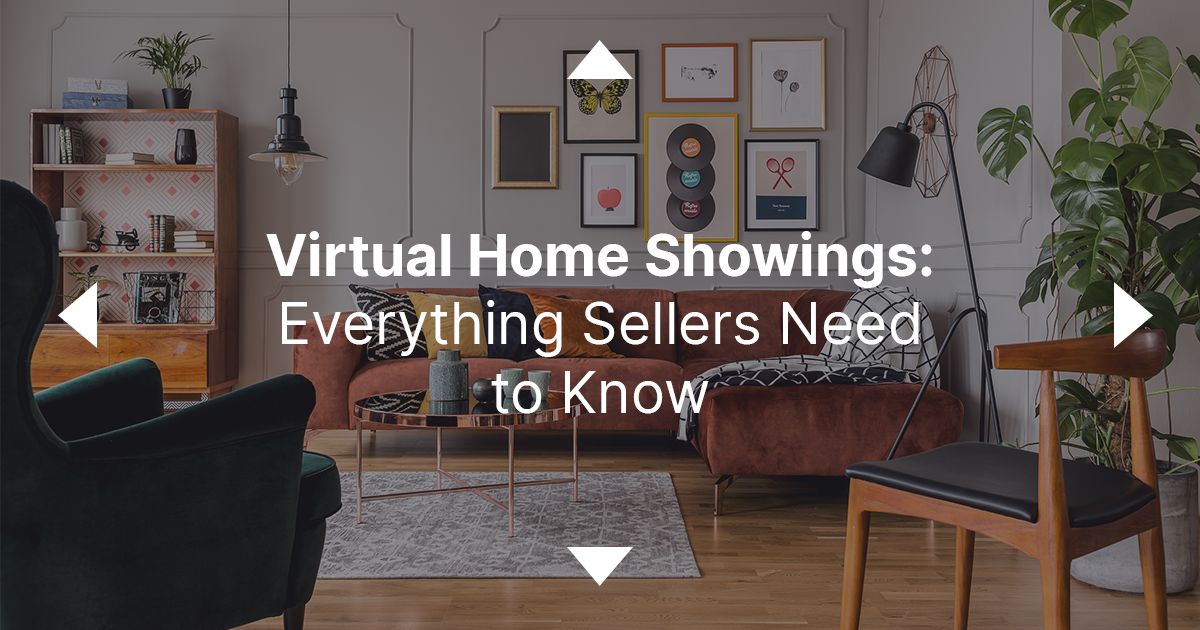 If you're in the midst of selling your home, the guidelines that affect social gathe...
Homebot is a monthly financial dashboard that enables you to maximize the wealth from the ...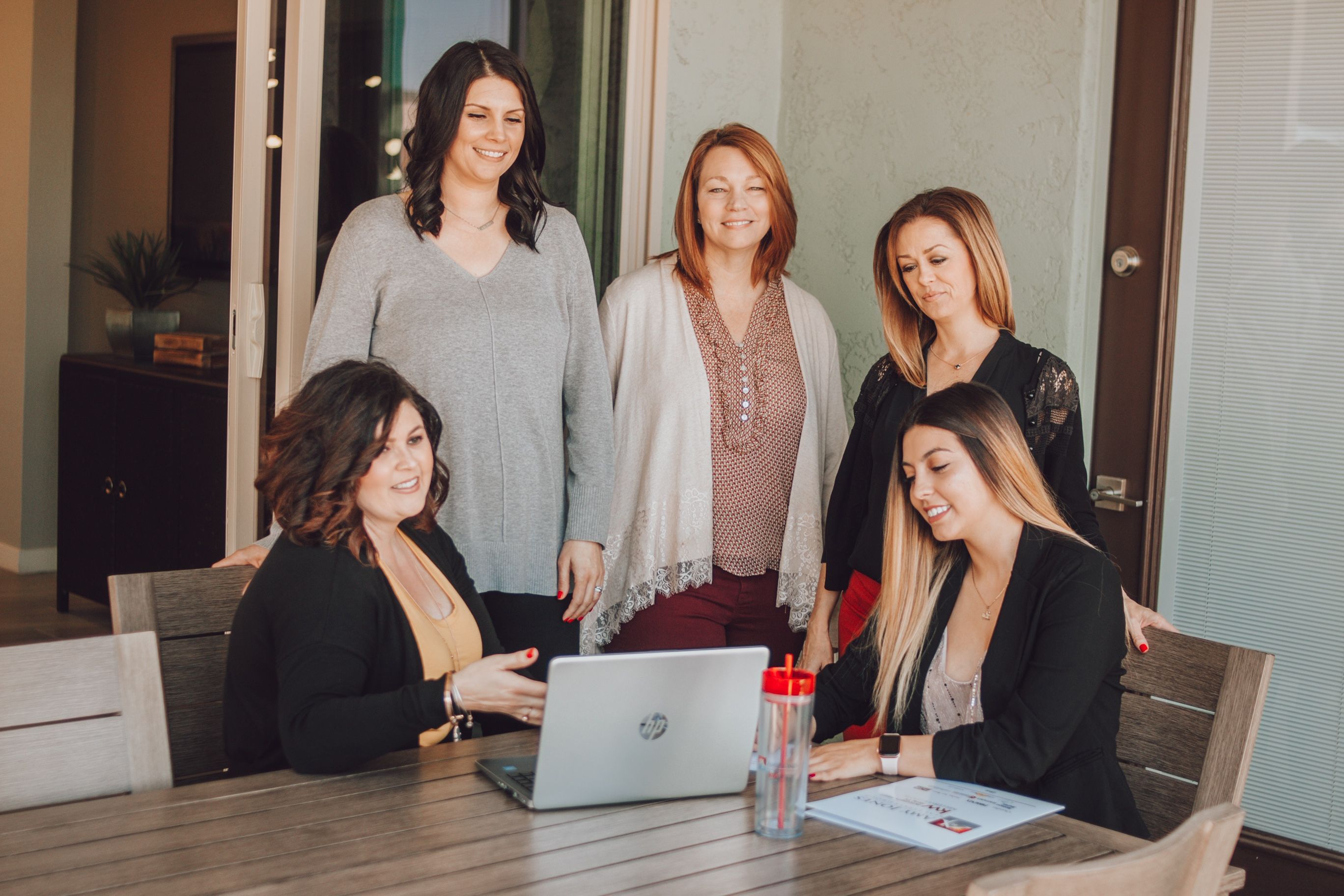 4 Ways We're Helping Buyers During This Time...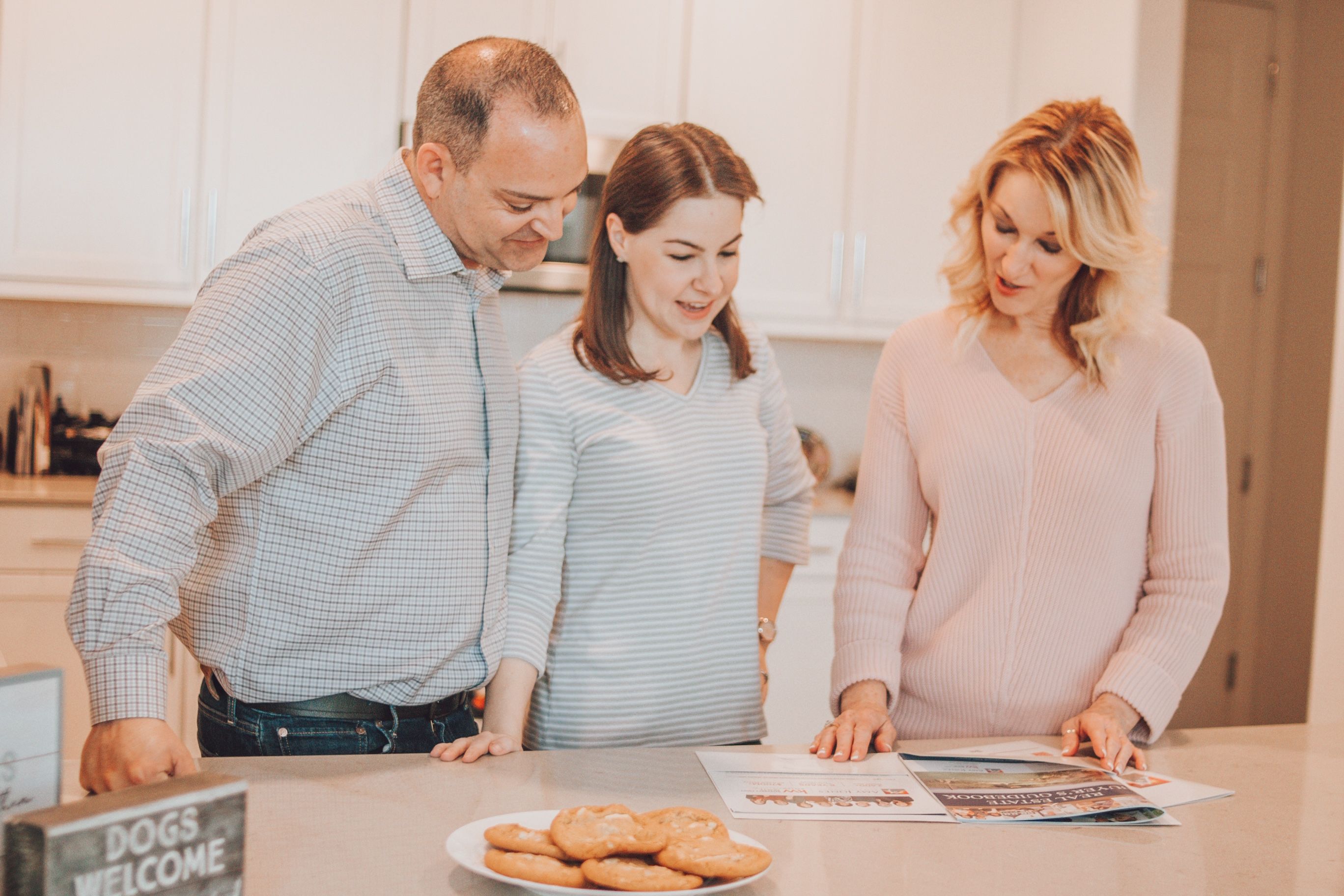 4 Ways We're Helping Sellers During This Time...
Thinking about buying or selling a home?
Start your home buying journey today.
See our 8-step home buying process
Find out what your home is worth.
Now is the perfect time to see how much your home has appreciated